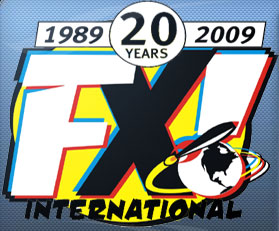 In a little over a week, the Fandomania staff will be at FX International in Orlando, FL. We'll be covering the convention with photos and on-site reporting, as well as with podcast interviews with some of the guests. If you're in the Orlando area, head out to the show and say hi to us. It's always a fun time, and they really have some awesome folks coming this year. Among the faces we'll be seeing this year are:
Leonard Nimoy and Jonathan Frakes from Star Trek
Buffy and Angel's James Marsters, Julie Benz, Claire Kramer, Juliet Landau, and Camden Toy
Morena Baccarin and Jewel Staite from Firefly and Serenity
James Kyson Lee (Ando from Heroes)
Ray Park (Star Wars, X-Men, and GI Joe)
many more!
FX runs from April 17 through April 19. Tickets to the event are still available, and you can get all the info at the official website: Link