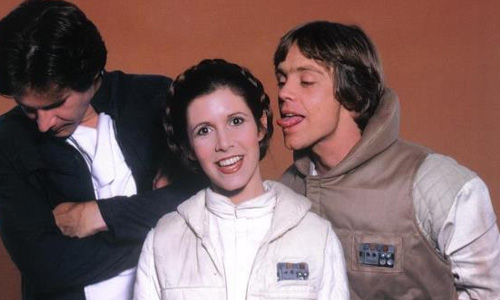 After Disney's recent purchase of Lucasfilm and all its properties, Star Wars is headed into a new generation of popularity as a brand new trilogy of movies debuts in 2015, possibly accompanied by additional spinoff films. Even with all the excitement over new possibilities for the Star Wars franchise, sometimes it's good just to look back at where all these adventures started. That gaze back into the hallowed halls of Star Wars nostalgia is the focus of this week's featured Fandom Tumblr of the Week! As always, leave a comment and let us know if you have suggestions for another Tumblr that we should check out for an upcoming feature.
Fandom(s): Star Wars
Theme or gimmick: This isn't new Star Wars or even prequel Star Wars. This is all about old school '70s and '80s Star Wars!
Tumblr intro: "Star Wars is just alright with me. No prequels."
Why it's great: In our modern fandom world of weekly Clone Wars cartoons, frequent 501st Legion meetups at conventions, and expansive books, comics, and video games, it can be easy to forget the time when Star Wars was a new thing, recently born into the world. Retro Star Wars takes us back to those early years with awesome vintage photos, fan art, collectibles, and personal stories that embrace that early era of geekdom.