This week I've been given the opportunity to play out my own Fandom Deathmatch. Two of my favorite comic books at the moment are Devil's Due Publishing's ongoing series titled Hack/Slash and Boom! Studios' recently launched Hexed. Each of these comics has a strong, beautiful, and somewhat damaged heroine who will capture your imagination as she kills all manner of supernatural creatures and evil monsters. The female protagonist of Tim Seeley's increasingly popular Hack/Slash is named Cassandra, or "Cassie", Hack; simple enough. Michael Alan Nelson's leading lady, however, is named Luci Jenifer Inacia Das Neves; fortunately she goes by "Lucifer" for short. Since both of these girls are hot, petite, and like to kill evil things, I couldn't think of a more perfect matchup for this week's Deathmatch.
About Cassandra "Cassie" Hack: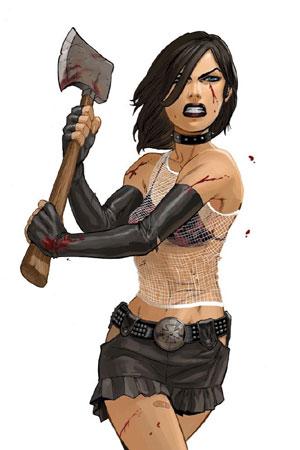 Although we know that Cassie has very deep-seated insecurities about her lifestyle, femininity, and sexuality, we also know that she has no qualms about kicking ass, and does so every chance she gets. Cassie lives in a world where tortured spirits bring the dead to life in order to wreak havoc on the living—and no, I'm not talking about zombies… these tormented souls are called "Slashers," and each one manifests not as a rotting, undead corpse, but in a form specific to their demented convictions.
Cassie's life first went awry in high school, where her mother worked as the school's lunch lady and Cassie's tomboyish ways encouraged the other students to torment her. After her mother first committed suicide and later returned as the murdering psycho slasher The Lunch Lady, Cassie exiled herself from society, adopting a punk-goth style of dress and disdain for the majority of society. As a penance for her mother's wrongdoing, which Cassie feels is her own fault, Cassie travels the country hunting and destroying any Slasher she comes across and protecting the very people she is so reticent to embrace.
Who She's Handled:
1. The Lunch Lady, Hack/Slash: Euthanized #1
Slasher Weapon: Kitchen knife, various pots and pans, blenders, etc.
Body Count: 11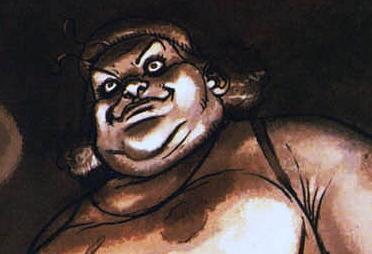 Cassie's mother, Delilah Hack. When the girls in her daughter's high school class tormented and chastised her, Mrs. Hack, who worked as the high school lunch lady, began butchering them and serving them as "mystery meat". When confronted about the murders, Mrs. Hack plunged her head into a pot of boiling water. It was not long before more girls went missing, signaling the return of the vengeful ghoul/psycho mommy The Lunch Lady.
2. Father Wrath, Hack/Slash: Girls Gone Dead
Slasher Weapon: Big-Ass Cross
Body Count: 12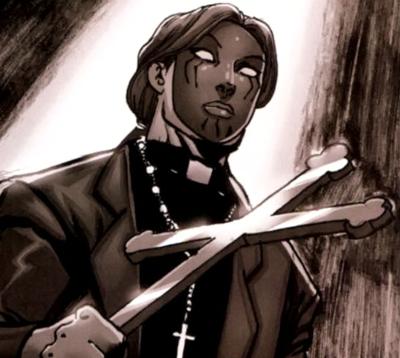 A travelling preacher turned vengeful ghoul, Father Wrath was raised from the dead and controlled by a young girl named Laura. After her boyfriend of three years cheated on her, Laura spent all of her time in the library, where she discovered a book of arcane spells. Using it to raise Father Wrath, Laura has him punish those she views as sinners.
3. Chucky, Hack/Slash vs. Chucky
Slasher Weapon: Anything he can get his hands on
Body Count: In the 40s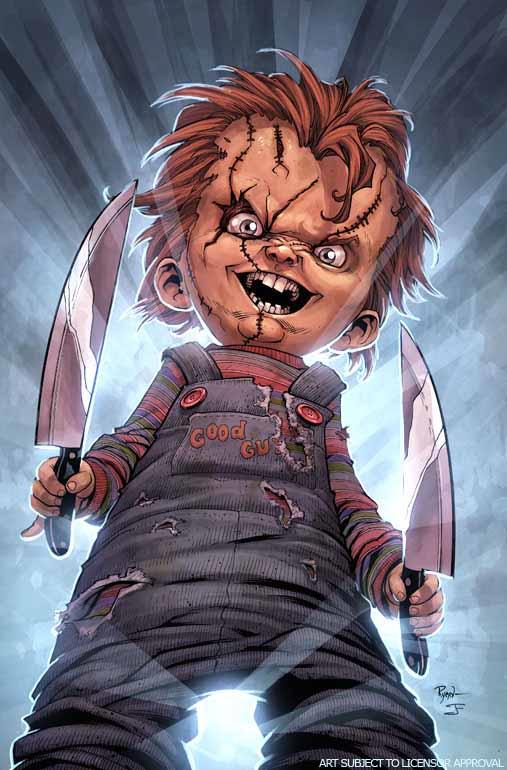 A possessed object/vengeful ghoul, Chucky was brought to life by the "Lakeshore Strangler," Charles Lee Ray, in 1988. Ray was mortally wounded while fleeing the police. Before he died, Ray took cover in a toy store, where he used a voodoo ritual to transfer his soul into one of the dolls.
About Luci Jenifer "Lucifer" Inacia Das Neves: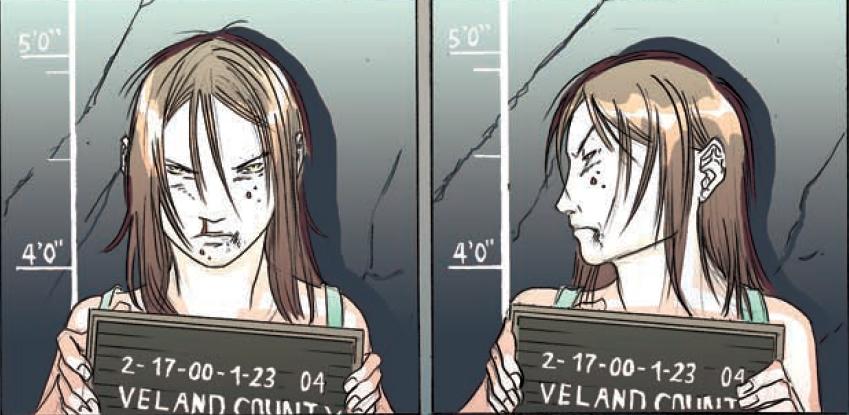 Much less is known about the enigmatic heroine of Michael Alan Nelson's new series, Hexed. Now working as a sort of supernatural bounty hunter for a museum curator named Val, Lucifer is a somewhat sullen and introverted individual, who tries to avoid connecting with other people based on an interesting side effect of her "career": everyone around her tends to die (and not pleasantly, either). Unlike Cassie Hack, who favors weapons like baseball bats, axes, knives, and other instruments she might find lying around, Lucifer's method of fighting involves a special collection of mystical baubles and electronic gadgets (a stop watch?)that she keeps in a bag, slung over her shoulder, at all times.
Given the fact that Boom! Studios has only released four issues of Hexed so far, we haven't seen a whole lot of Lucifer's enemies… or talents at defeating them, for that matter. We do know that Lucifer has no qualms about facing creatures that she can only reach by cutting a doorway into a decaying corpse in the morgue and climbing through to another dimension. She regularly holds council with supernatural beings, is somehow involved with angels, and survived some dark event in Massachusetts that scarred her for life. Since there is very little information available on Lucifer's past enemies and how she may (or may not) have vanquished them, we're going to present you with a list of Lucifer's known foes and how she became involved with each:
Who She's Up Against:
1. Dietrich, Hexed #1, Hexed #2: "The Devil I Know" Part II, Hexed #3: "The Devil I Know" Part: III, Hexed #4: "The Devil I Know" Part IV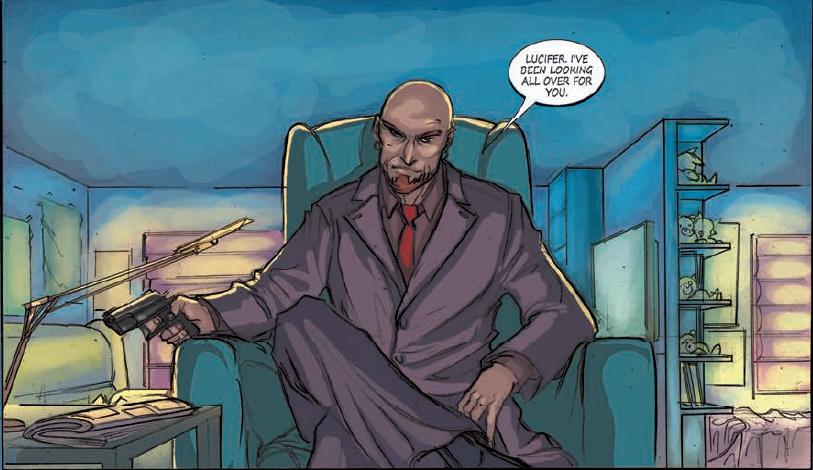 Dietrich reappears in Lucifer's life for the first time in three years, finally tracking her down after she left him hanging in Clarksville, $300,000 in debt. Apparently, Dietrich hired Lucifer to steal the Book of Ven from a Coven of Deshian worshippers (we assume those are bad), but when Lucifer found out that she was actually stealing the book from a seminary of nuns charged with protecting the book from men like Dietrich, she bailed on the job, leaving him in the lurch. Now Dietrich has returned to make Lucifer's life a living hell by threatening to kill Val, the curator she works for, unless Lucifer completes dangerous missions to obtain valuable mystical objects for Dietrich's personal (mis)use. As we recently found out, Dietrich has no qualms about murdering innocent people to achieve his goal: defeating Madame Cymbaline (current ruler of the mystical realm) and taking total control of the mystical realm.
2. Quandrin, Hexed #2: "The Devil I Know" Part II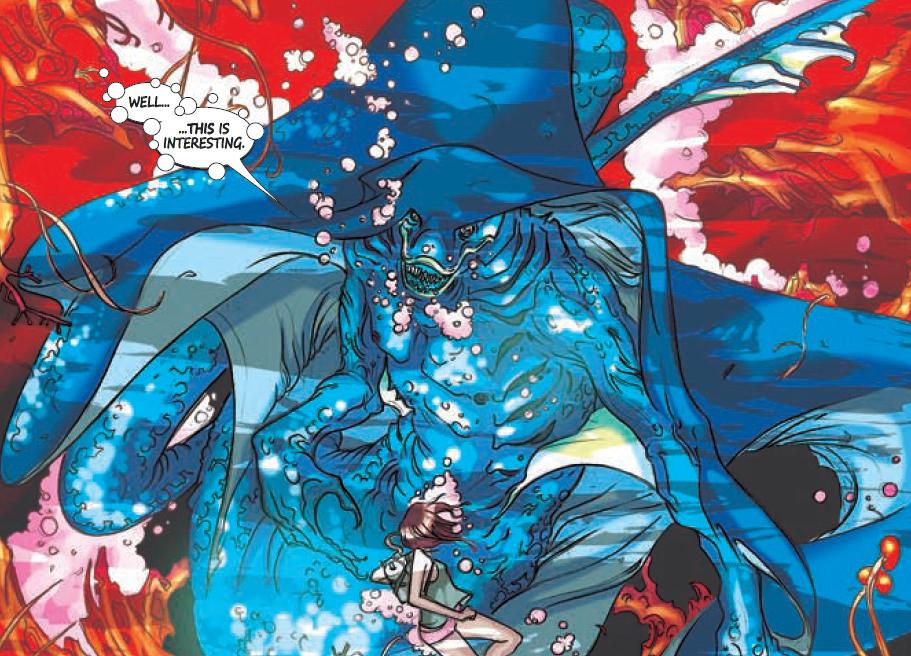 Other than the fact that he looks like a cross between the alien in Alien and a giant, bright blue sting ray, we don't know much about Quandran. In fact, we don't even know if that's really the creature's name. We do know, however, that Fodeu de Vez lives in a realm only accessible through the chest cavity of a dead body (yep, this is the one), collects humans and keeps them in pods (think The Matrix), and that he swears revenge against Lucifer after she steals a magical bauble capable of killing anyone named by the one wielding it. Given the creature's obvious limitations, it doesn't seem likely that Quandran will come looking for Lucifer on her own turf, so she does have that advantage.
3. The Harlot, Hexed #2: "The Devil I Know" Part II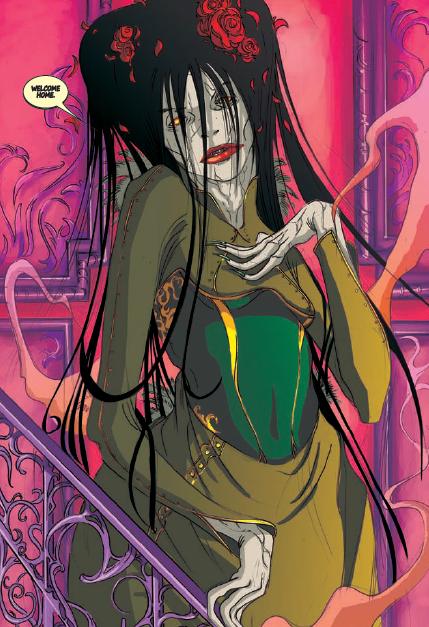 Lucifer's relationship with the Harlot is a complicated one, and the threat she poses is not necessarily one of physical harm. In some instances, the Harlot protects Lucifer from other people—or things—that want to harm her, but her motivation is clear: she protects Lucifer from others so that she may hurt Lucifer the most. In fact, it is the Harlot that hexed Lucifer in the first place, naming her as her heir and dooming her to a life of mystical bargaining. Lucifer describes her relationship with the Harlot to Val in issue #4, "The Devil I Know" Part IV:
"I know the Harlot… we have a… history. I met her the same way I met just about everyone: I stole something from her. She wasn't too happy about it, either. When she eventually found me, she… she had me hexed. That's how I got my tattoo. She marked me as her own. Now I'm the Harlot's heir. Someday, it's going to be me hoarding humanity's dark, horrid secrets like baubles. Selling them to anyone willing to pay."
As you can see, it's Lucifer's soul that the Harlot really inflicts pain upon, giving her a meaningless life and condemning her to a bleak, terrible future. It is the Harlot whom Lucifer must truly overcome if she intends to be free.
The Battle…
Where Cassie excels with brute force and determination, Lucifer responds with vast knowledge of the arcane and a sharp intellect, although that may not be enough to successfully dodge Cassie's skilled attacks. Cassie's regular reliance on her larger-than-life, knife-wielding companion, Vlad, is also a weakness when she must face an enemy alone, but given Lucifer's slight frame this probably won't be as much of a problem as it potentially could be. In addition, Lucifer has the benefit of what we can only term a "guardian angel," capable of healing bullet wounds and pulling Lucifer back from the brink of death. Unfortunately for Cassie, she has only a small network of companions to rely on when the going gets tough, and none of them are allowed to intervene on her behalf (we really can't prevent an angel for stepping in for Lucifer, though).
On the other hand, Cassie has a significant leg up when it comes to hand-to-hand combat and her choice of weapons. Although we have seen Lucifer beat the hell out of some burly male thugs, Cassie has taken down her share of large, strong opponents, and with an axe in one hand and a baseball bat in the other, Lucifer is going to get a run for her money. A stopwatch and an oxygen tank (although it has the potential to be creatively used) aren't going to be much of a match for Cassie's deft blows and agile moves, and even though Lucifer also keeps a magical knife in her bag we have no idea whether she can wield it in combat (the only time we've seen her use it was to cut open that corpse).
And the winner is…
Although Lucifer put up an exceptional fight, it is Cassie Hack who comes out on top in this one. Refusing to use arcane spells on an innocent person, Lucifer gave up what was probably her greatest advantage over Cassie, whose endurance far outlasted Lucifer's. After several rounds of bone-crunching, blood-spattering fighting in which many clothes were torn, Cassie finally ended the competition with a single blow to Lucifer's temple with her hefty axe.
Fortunately, Lucifer's guardian angel healed her wounds and once again returned her to life, but given Cassie's condition and the fact that Lucifer only survived through divine intervention, Cassie takes the win. Not happy about the outcome, it looks like Lucifer will be requesting a rematch sometime in the future. No doubt Cassie will not turn her down…