Fandomania is lucky enough to have developed a relationship with the great folks over at Boom! Studios, so we get a sneak peek at each new issue of their latest comic book series, Hexed, the story of Luci Jenifer "Lucifer" Inacia Das Neves, a sort of supernatural bounty hunter working for an art gallery curator named Val in an unnamed North Eastern city. The latest installment in the series, titled "The Devil I Know: Part II", hits stores today, and Fandomania has the inside scoop.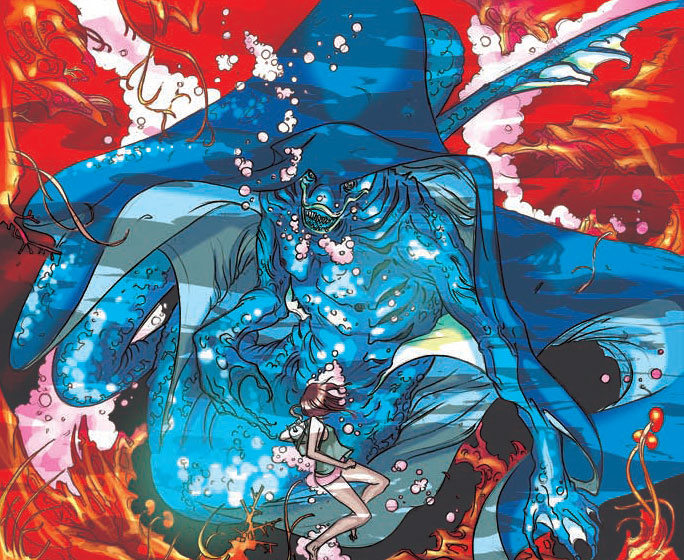 One of few comics based on a female protagonist, what Hexed may lack in the way of illustration it certainly seems to make up for in story. That's not to say that Hexed's illustration is low quality or without flare, but the series, which is illustrated by Emma Rios and Joe Pekar, does seem to be feeling out its visual style in these first few issues. One reason for the comic's unique look may be Hexed illustrator Emma Rios' background in fashion. Rios, who runs her own London-based fashion label, Tyler, brings the characteristic look and feel of runway fashion sketches to the illustrations in Hexed.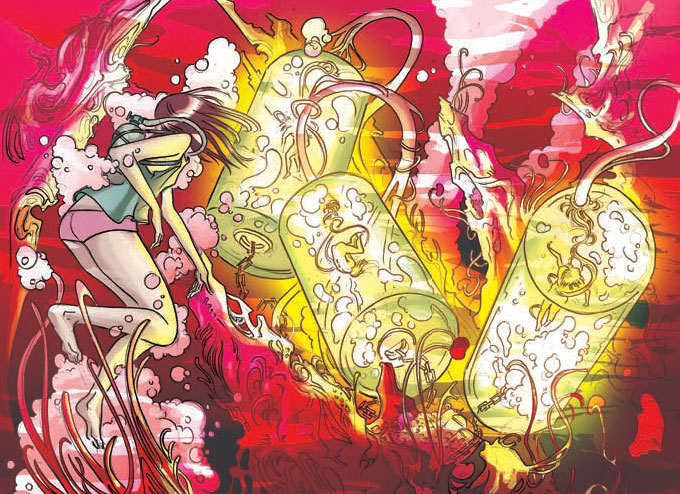 But don't let that turn you off. Hexed is a high-powered, fast-moving story that offers elements of both the fantastic and the grotesque (imagine cutting open the chest of a corpse and then climbing into another dimension to find a demon by climbing inside of the dead body and you'll have a good idea of what I'm talking about).
Hexed #2 picks up where the first issue left off, with our lovely lady, Lucifer, grudgingly embarking upon a dangerous job for the gangster Dietrich (mentioned in Jason's Hexed #1 post, available here). Author Michael Alan Nelson does a good job of keeping readers interested with a compelling story that eeks out only small amounts of background information on Lucifer in each issue. Despite this quick pace, Nelson never fails to add the necessary details to make Lucifer a three-dimensional and likeable character that readers will want to continue to follow throughout the series.
As Jason suggested this past November, this is definitely a comic book worth checking out.
You may like this comic if you enjoy: Hack/Slash, Dead@17, Empowered, The Bomb Queen