Welcome to my new series! It's a column exploring different types of fun and interesting fandoms. Fandom gets a bad reputation nowadays. People tear each other to shreds. I want to focus more on the good aspects. There are so many things to love in the world. As this is a pilot column, and I need to find people to interview, I will start with something I love. Period dramas are a common fandom. But I more in love with a certain set of period dramas. I love Period Drama Murder Mysteries. Give me a mystery set with corsets or Scotland Yard, and I'm game to check it out. What is the appeal, you may ask?
I've never really liked modern day crime dramas. I just couldn't get hooked. Now, a mystery set in Victorian London or the roaring twenties, I'm all for it. I know it's television drama, but I like feel like the mysteries are darker. Or they are even crazier than their modern counterparts. I'm also fascinated by the rudimentary criminal procedures. Throw in some in anachronisms and I'm hooked. There is another aspect of period dramas which really hooks me.
The rise of females in the criminal justice system really draws me in. I'm thinking about The Alienist, Murdoch Mysteries, and Miss Fisher's Murder Mysteries. They each feature women in different roles in crime fighting. These women all face harassment and scorn from their male counterparts. However, they are undeterred when it comes to solving crime. They show they are just as equal as the men on the force. Phryne Fisher is a particular favorite of mine. She never shirks abandoning tradition to get to the bottom of a mystery. The fact she does it in high fashion is just a bonus. Dr. Julia Ogden forever has my love as well.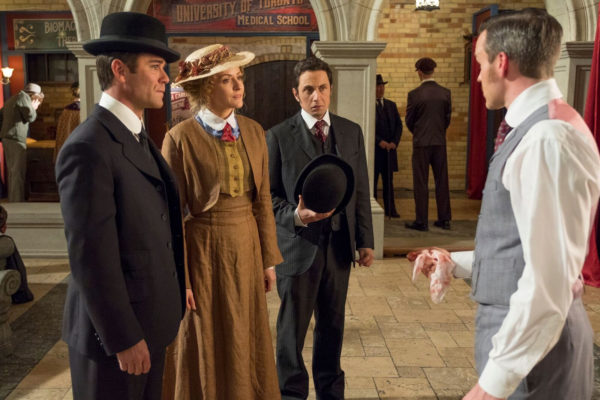 There is also the Gothic romance aspect of many period drama murder mysteries. Even though they may be out of the Romantic period, there is still the angst filled crime fighter, his struggle against the darkness, and the tortured love for his lover. These period dramas just have the hero and heroine actively doing something about fighting the world's darkness. There is also the sidekick either providing comic relief or valuable insight. All these elements together make this my fandom.
There are so many good period drama murder mysteries out there. Here is a list of some of my recommendations below, all available to stream.
Miss Fisher's Murder Mysteries
Endeavour
Murdoch Mysteries
The Frankenstein Chronicles
The Alienist
Grantchester
Detective Anna
Agatha Christie's Poirot
Gran Hotel
Stay tuned for the next in the series!