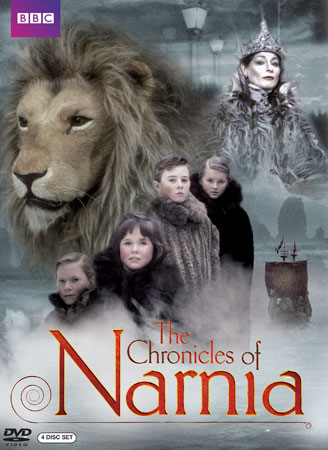 Long before the current big screen adaptations of C.S. Lewis's The Chronicles of Narnia began production, the BBC produced four serials based on the first four books in the series that aired from 1988 through 1990. Now they've remastered the series and collected all four serials in The Chronicles of Narnia DVD box set.
The story of The Chronicles of Narnia will be familiar to anyone who has read the classic novels, and this box set might even be familiar to folks of my generation who will remember watching the BBC production in grade school. The BBC adapted The Lion, The Witch, and The Wardrobe, Prince Caspian, The Voyage of the Dawn Treader, and The Silver Chair, all of which get remasterings and suitable releases in this collection. The writing is the biggest draw here, as it stays close to the source material. Being a late '80s production, the special effects here do not really stand the test of time. What might have looked just fine to me as a kid now very obviously is a dummy or a puppet. Still, the old style effects lend to the nostalgic charm of the overall series.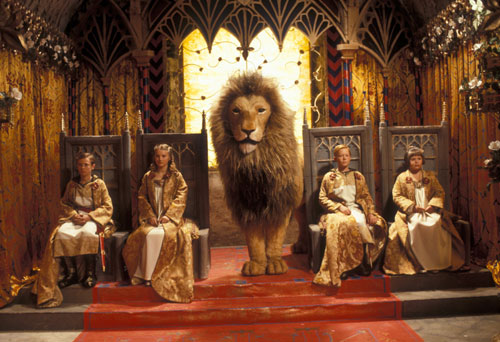 All four serials are collected across four DVDs here. As the original broadcasts differed in episodic length, some of these productions end up being much longer or shorter than the rest. Prince Caspian is the shortest, having run only two episodes, while The Lion, The Witch, and The Wardrobe and The Silver Chair are the longest with six episodes each. The Voyage of the Dawn Treader falls in the middle at four episodes long.
In addition to the four serials, this new box set also contains a number of bonus features that were absent from previous DVD releases:
Past Watchful Dragons – Interview with Tolkien biographer Humphrey Carpenter about C.S. Lewis and the writing of the first book in The Chronicles of Narnia
Cast Reunion – Interview with the original cast at a 2003 reunion
Cast interviews from the original broadcasts
Featurettes on costumes, sets, and special effects
Outtakes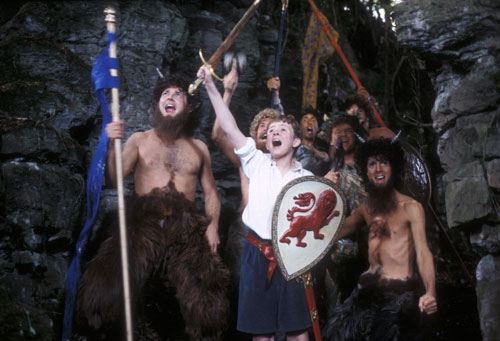 Youngsters who are used to the flash and CG effects of the new Narnia movies likely will be too jaded to enjoy this BBC production from the late 1980s. Anyone who can see past the dated effects here, however, will be in for a great and classic adventure.
The Chronicles of Narnia DVD set released on November 9, and you can check out the official website at www.BBCAmericaShop.com.