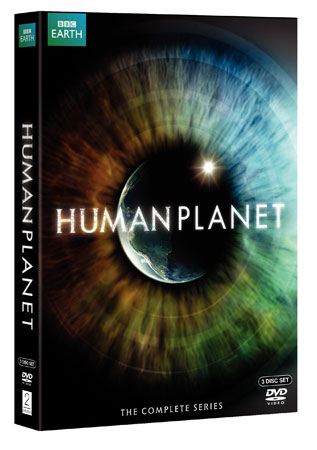 BBC previously has taken its viewers to the extreme ends of the Earth to show us rare glimpses of our planet and the animals that inhabit it. This time their lenses focus on a more familiar and yet far more alien subject with Human Planet. The new series explores the world in a manner similar to the ones used for Life and Planet Earth, but this enthralling documentary explores humans and the way we live and struggle with and against the planet.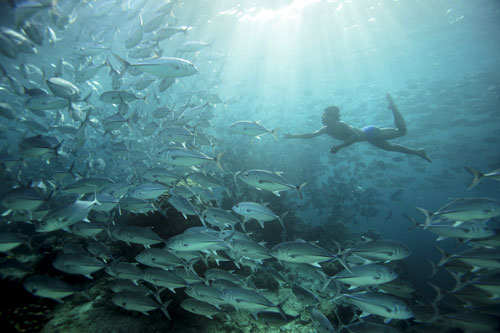 This original version of the series features narration by John Hurt over the course of eight episodes. That's worth noting, as the series is a joint production with Discovery Channel, and there is an alternate Discovery version available with Charles Parnell as the presenter and consisting of only six episodes. The BBC edition is the one to go with if you want the full experience, and why wouldn't you? Human Planet is every bit as astounding as its predecessor series, compiling eighty human stories into one unforgettable series. Each episode delves into a different sort of habitat and examines the people who live there, along with the struggles and challenges they face. Included in the series and on these three DVDs are the following episodes:
Oceans
Deserts
Arctic
Jungles
Mountains
Grasslands
Rivers
Cities
The first seven episodes spotlight the indigenous cultures in these natural habitats, while the eighth takes an unexpected detour into urban life. In addition to the episodes themselves, there are ten 10-minute behind the scenes featurettes, one about each of the episodes and two extras. Human Planet features amazingly vibrant and kinetic cinematography like that found in the previous BBC specials. Obviously the Blu-ray version is the optimal way to watch this series, but even this non-HD DVD version of the series benefits from the high quality and care put into the production.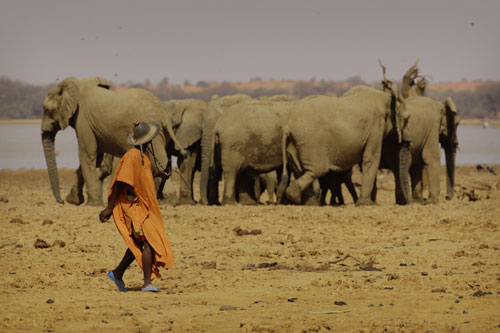 Human Planet is all about distilling the planet's dominant species down to its core components and relationship to the planet itself. The ways some of these cultures survive are amazing, especially when viewed from a jaded modern Western perspective. It is nearly impossible to fully comprehend that people in the twenty first century still manage to live in ways unhampered and even untouched by industrialized society. Human Planet is an eye opener all the way through and is not a series you'll soon forget. The viewing can be brutal at times, as the episodes do graphically depict scenes with humans hunting animals with primitive weaponry, so be forewarned about that aspect before you begin.
Human Planet released on DVD and Blu-ray on April 26, 2011.