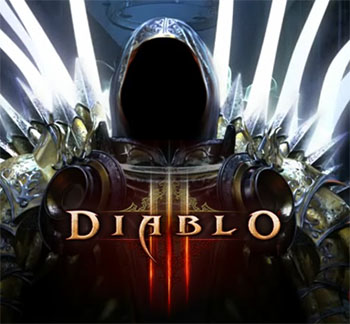 The gaming news of the weekend is that Blizzard has officially announced that Diablo III is on the way. They've been teasing a new announcement on their website for a while by gradually revealing an image that was covered by ice. The image has been revealed, and the official announcement happened at the 2008 Blizzard Entertainment Worldwide Invitational on Saturday.
Diablo III will be the sequel to the massively popular Diablo II, which released all the way back in 2000. I can remember having just graduated from college when the last installment was released and being disappointed that whatever heap of a computer I had at the time couldn't run it. I'm locked and loaded and newly upgraded, so you can bet I'll be grabbing this third installment as soon as it hits shelves. In fact, I've been getting so hyped about Diablo III today that I'm tempted to go back and grab the Diablo II Battle Chest and get that sucker played once and for all.
In the meantime, here are a couple of videos that Blizzard released to tease us for the game even more.
Theatrical-style teaser:
In-depth (and lengthy!) gameplay video:
You can visit the Diablo III official website here: Link