I made a list of characters for this series a few days ago. It was a long list. The difficult choice was to pick the next one to write about. I chewed on my pencil and thought really hard about it. Then it hit me when I saw a post about Supernatural on my Facebook wall. My decision was made. I give you my angelic love, Castiel.
The Stats:
Full Name: Castiel
Age: Well… he is ageless!
Job: Fallen Angel, protector of the Winchesters, former Angel soldier, God for a while
Tumblr for Fans: http://justacasgirl.tumblr.com/
Who is He?
Castiel first appeared on season four of the CW hit Supernatural, portrayed by Misha Collins. He is the angel that rescued Dean Winchester from Hell. From that day forth, one the best television bromances was born. Castiel has helped the Winchesters out of various disaster-filled situations. He even had a brief stint at playing God for a while. Castiel was only meant to be a temporary character but he became so popular that he escaped two show attempts to kill him off. Castiel is another great example, like Magnus Bane, of how a minor character can grow into one of the most popular of the series.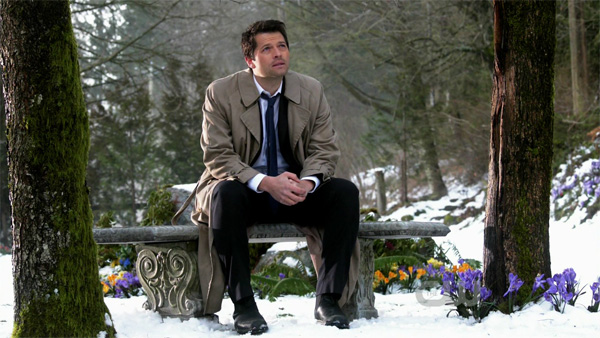 Fun Facts:
The infamous slash pairing of Dean and Castiel is called Destiel.
Castiel's human suit was a man named Jimmy Novak.
Castiel once drank a whole liquor store.
Castiel became obsessed with bees after taking on Sam's insanity. He likes to watch them. He even offered Crowley some honey once.
Misha Collins damaged his throat by doing Castiel's deep voice.
Why So Popular?
Castiel is adorable. Castiel could also kick your butt. It's a very potent combination. Castiel changed the playing field of Supernatural. At first, you just had Sam and Dean. Then Castiel literally exploded onto the scene. I think one the most endearing things to fans is how awkward and funny his human interactions are. Just look at the above video. Castiel's shenanigans have given his fans some great laughs. His bromance with Dean has also given fans so many feels… and ideas. It may be safe to say some of his popularity comes from this. When Castiel is not watching bees, he is trying to save the world. He is very cool when it comes to kicking demon butt. Sure, he has that angel power to help him, but at least you don't see him getting thrown into walls as much as Sam and Dean. It's a refreshing change. You could invent a drinking game how many times the Winchesters get thrown into walls. He is pretty cute in the looks department — good looking in that sweet, nerdy way. His voice may sound like he has smoked three packs a day but he's still just as lovable.
Why Do I Love Him?
I just want to give Castiel a big hug whenever he is on screen. He really needs one. I really liked his character from his first appearance. He was funny without being over the the top. He wasn't celestially gorgeous like most angels are portrayed. Castiel's sex appeal is that he doesn't have any. I love it when he doesn't understand the reference. Castiel is a good guy but a bad angel. It makes his character really amazing.  Whenever the world is ending, I want Castiel to make it out.