This past weekend I had the opportunity to attend StellarCon in High Point, NC. The strength of some cons is the dealers room, while other cons have a strong pull based on the offerings for their charity and art auctions. Happily, for me at least, StellarCon's strength lies in its multitude of panels. Over the course of three days I got to experience fantastic discussions about writing, media, and podcasting. I must say that the inspiration found while at this con has energized me for a number of projects.
PODCASTING
The two podcasting panels on Friday were what kicked off my con weekend. I've long been interested in podcasting as a consumer, but ever since I gave my first podcast interview a few weeks ago I became interested in the technical side of things. Thankfully, I would learn quite a bit at con! First up was the "Podcasts: Finally Getting Respect?" panel that spoke on the expansion of respect that the genre could now be getting, based off the fact that StarShipSofa garnered the first Hugo nomination for a podcast. And the second panel, "Podcasting & New Media," was definitely a one-on-one experience for me as I was the only audience member with a group of four panelists: Rich Sigfrit, Susan Z, Christiana Ellis, and Stuart Jaffe. The benefits of this set-up allowed the fostering of some amazing discussion and great information-gathering for me. I'm not promising to come out with a podcast tomorrow, but now the genre is demystified for me and actually something that could be a viable outlet for creativity.
MEDIA
Media panels are what I'm most accustomed to for my con adventures and StellarCon certainly didn't disappoint. I kicked off Saturday with some great dialogue about one of my favorite shows, Big Bang Theory. This is a show that's not only gotten geeks right, an accomplishment that's been hard to find in prior shows, but also celebrated the love of being a devoted fan on various topics. Always wonderful to be surrounded by a group of people who "get it." Coupled with that experience was the spoiler-allowed Doctor Who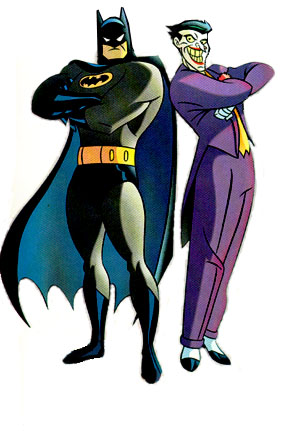 discussion that happened later in the day. A con wouldn't be complete without the Doctor after all! Fans start their Doctor Who experience at various places. Whether you've been around since Tom Baker twirled his scarf or Matt Smith was the first time you discovered the Time Lord, what matters is that you're a fan now. We got to take a lovely trip on the TARDIS and had enough discussion to tide us over until Eleven returns to our screens.
Another panel I wanted to give a special shout-out to was "The Rainbow Batman." Yes, StellarCon had a gay Batman panel and it was both enlightening and amazing. This was literally the panel that I scheduled the entire weekend around and it did not disappoint. With deep discussions into how Batman is separated from his emotions, or maybe just forever frozen in childhood with the death of his parents, it led directly to the Batman/Joker dynamic that has persevered throughout the comic history. Coming from my own perspective, in full disclosure, I've had it in for Batman since he did Jason Todd wrong and didn't exact vengeance against Joker for Jason's death. Yes, I did bring up Jason Todd at the panel. Come on, you knew I had to. But perhaps the discussion that culminated from that panel has allowed me to see things in a new light. Whether Batman resists killing Joker because of love or because his entire identity is mirrored in Joker, one fact emerged. For as long as Batman is around, Joker likely will never die by his hands.
WRITING
My last day of con was spent reveling in the amount of knowledge I could obtain from fellow writers and editors as they shared their thoughts on how to approach a first novel, how to seek out publication avenues, and what the changing publishing market means for traditional outlets. And though Allen Wold had to man the "A Day in the Life of a Writer" panel on his own, he did a wonderful job summarizing how one writer approaches deadlines and the daily push to accomplish a preset word count.
From my own perspective, I've been inspired by the panels to really take a hard look at novel-writing. Perhaps it was hearing from industry professionals or the fact that the only thing stopping me was my own mental block, but the benefits from con can certainly be felt by me. Armed with information and links to both Ralan and DuoTrope, I'm prepared to set out on my novel-writing adventure. It may take me a while, but the tools that I gained from StellarCon has prepared me for the job.
So, I can whole-heartedly say that StellarCon is a don't-miss convention that I'll certainly be looking forward to next year. A local con with great discussions and great inspiration? I'm there!