Did you follow FX's harrowing sci-fi / horror series The Strain during its first season? If not, now is your chance to catch up, and if you did watch it as it aired, you now can add it into your DVD library! Season One of The Strain is now available on Blu-ray, DVD, and Digital HD, and we have a copy of the DVD release to give to one lucky winner this week.
Experience the first season of TV's hottest, most blood-curdling sci-fi series – from Executive Producers-Writers Guillermo Del Toro, Carlton Cuse and Chuck Hogan – along with behind-the-scenes special features that explore the story's journey from bestselling novel to hit show.
 
When a freak virus kills all but four passengers on an airplane at JFK, Ephraim Goodweather (Corey Stoll), head of the Center for Disease Control's "Canary Team," is immediately called to the scene. With help from a mysterious Holocaust survivor (David Bradley), "Eph" and his colleague (Mía Maestro) uncover the outbreak's ties to vampirism. Now, the only way to stop the terrifying disease from wiping out mankind is to face its source – a sinister supernatural creature known as "The Master" – whose evil intent seems more powerful than any other force on Earth!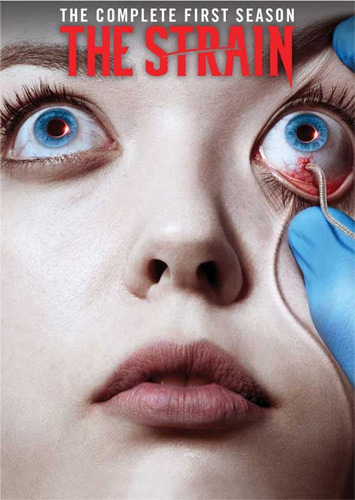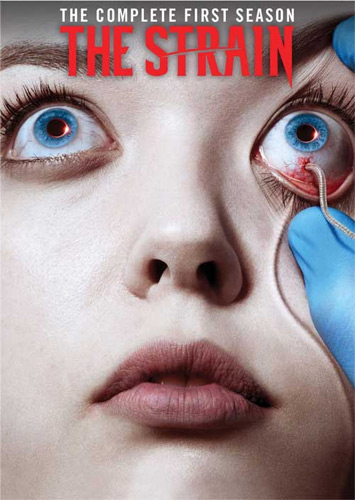 You can find out more about The Strain on its official website, TwoStrains.com, where you can find a side-by-side comparison of key scenes from the original graphic novel to the TV show, with behind the scenes interviews and commentary from the writer of the novel, Mike Huddleston (also a consultant on the show).
You have from now through midnight Eastern time on the night of Wednesday, December 24, 2014, to get your entries in, and you can find all the ways to enter in the form below.
Good luck!