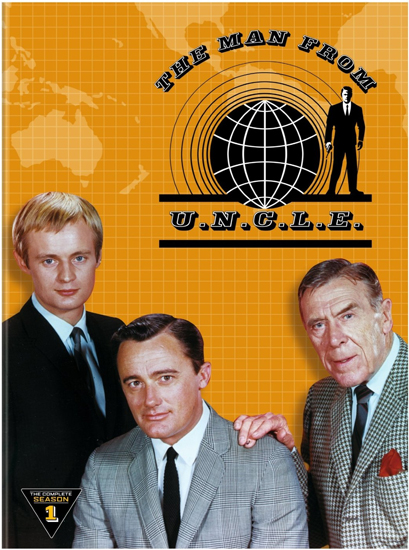 In this hit spoof of the spy genre, actors Robert Vaughn and David McCallum play the roles of top agents Napoleon Solo and Illya Kuryakin who use their charm, wit, and a never-ending assortment of gadgets to defend the world from evil, chaos and bad taste. The successful series also stars Leo G. Carrol as Alexander Waverly and features guest stars such as William Shatner, Leonard Nimoy, of Star Trek, Kurt Russell, Ricardo Montalban and longtime comedy favorite Ken Murray. From trying to save the world from fear gas to trying to save themselves from a pack of bloodthirsty cheetahs, these serious spies bring the suspense and fun to life. You may even forget it's in black and white!
"The Man From U.N.C.L.E.: The Complete First Season is the first successful spy series of its kind and we are proud to bring it back to viewers to experience all the action" said Rosemary Markson, WBHE Senior Vice President, Television Marketing. "The episodes have been digitally remastered and will allow audiences young and old to relive this phenomenon before the theatrical release!"
The Man From U.N.C.L.E.: The Complete First Season Enhanced on DVD includes 29 1-hour episodes and is hitting stores on August 4. If you want to add it to your collection, we're giving one copy away to a lucky winner this week!
You can get your chance to win if you enter anytime between now and midnight Eastern time on the night of Monday, August 3, 2015. Take a look at the form below to see all the ways you can enter.
Good luck!