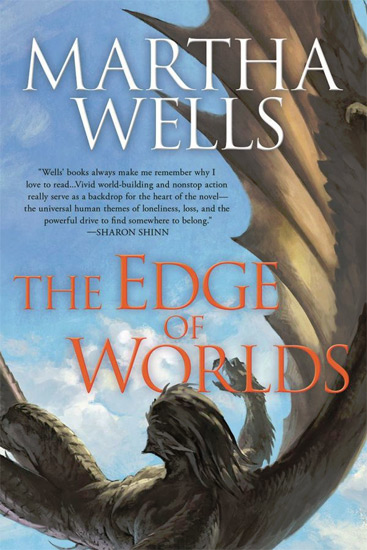 An expedition of groundlings from the Empire of Kish have traveled through the Three Worlds to the Indigo Cloud court of the Raksura, shape-shifting creatures of flight that live in large family groups. The groundlings have found a sealed ancient city at the edge of the shallow seas, near the deeps of the impassable Ocean. They believe it to be the last home of their ancestors and ask for help getting inside. But the Raksura fear it was built by their own distant ancestors, the Forerunners, and the last sealed Forerunner city they encountered was a prison for an unstoppable evil.
Prior to the groundlings' arrival, the Indigo Cloud court had been plagued by visions of a disaster that could destroy all the courts in the Reaches. Now, the court's mentors believe the ancient city is connected to the foretold danger. A small group of warriors, including consort Moon, an orphan new to the colony and the Raksura's idea of family, and sister queen Jade, agree to go with the groundling expedition to investigate. But the predatory Fell have found the city too, and in the race to keep the danger contained, the Raksura may be the ones who inadvertently release it.
The Edge of Worlds by Martha Wells releases April 19, and we have a copy to give away to one lucky winner! You can enter anytime between now and midnight Eastern time on the night of Wednesday, April 20, 2016. Check the form below to see all the ways you can enter.
Legal Stuff: This giveaway is not sponsored, endorsed, administered by, or associated with Facebook. When you enter our giveaways, Fandomania is the only organization that receives your information. We do not share any of your information with our sponsors or any other companies.
Good luck!