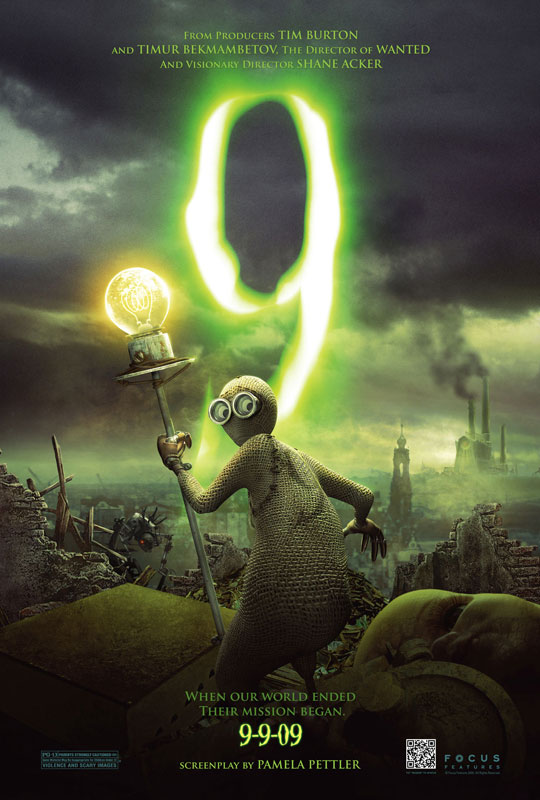 The new animated film 9 that premieres on September 9 looks like all kinds of awesome, and the folks behind the movie are sharing some of that awesomeness with us!
Thanks to Big Honcho Media and Focus, we're giving away five prize packs from the movie, each of which will contain:
The 9 Official Soundtrack
The 9 Book
Mini posters
Collectible trading cards featuring each of the characters from 9
This contest begins today and will run through midnight Eastern time, the night of September 6. We'll draw and announce the five winners on Monday, September 7. There are two ways to get entries in the contest:
1. You can leave a comment on this post.
or
2. You can follow @Fandomania on Twitter and tweet this message: "Follow @Fandomania and retweet this message for a chance to win prizes from the movie 9!"
You'll get an entry into the drawing for doing either of those things, and note that you'll get TWO entries if you do BOTH things. Good luck!