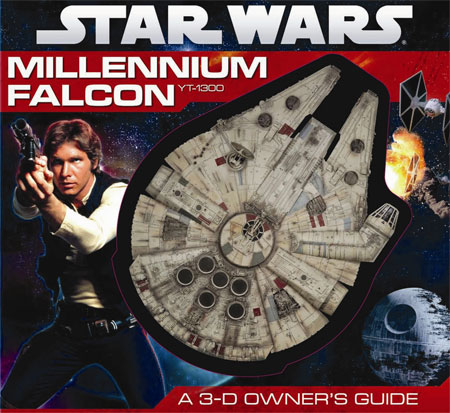 We have a really cool giveaway this week that will be of interest to anyone who has recently bought a Corellian freighter or maybe even just to Star Wars fans. Scholastic has provided us with copies of their new hardcover, Star Wars: Millennium Falcon – A 3-D Owner's Guide to give to you, our loyal readers!
This book is seriously awesome and has a really inventive format. At the center of the book is a top-down (or bottom-up if you look at it from the back cover) diagram of the Millennium Falcon. As you turn the book's pages, layers of the Falcon lift away to reveal the inner workings of the ship, along with descriptions of every panel, engine, and weapon. It's a fantastic guide and collectible for any wannabe intergalactic smugglers out there.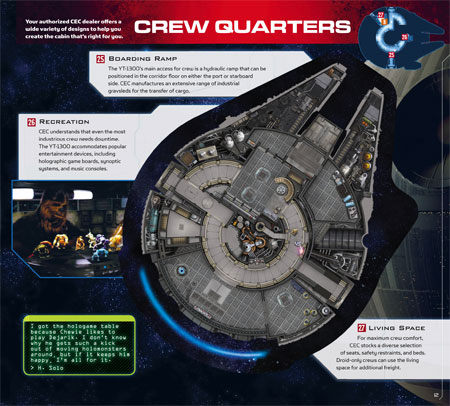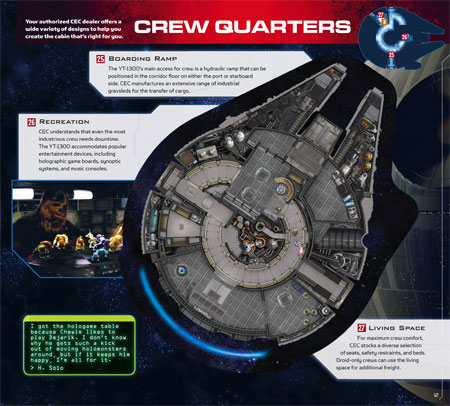 Here's how you can enter for a chance to win:
1) Leave a comment on this post, telling us what your favorite fictional spaceship is.
or
2) Follow @Fandomania on Twitter and tweet this message: "Follow @Fandomania and retweet this for a chance to win the Millennium Falcon Owner's Guide! http://bit.ly/c04M3A"
or
3) "Like" Fandomania on Facebook and leave a comment on this contest post on our Facebook page.
You'll get one entry into the contest for each of the above that you do, up to a maximum of three entries. Be sure to enter before the deadline, midnight Eastern time on the night of Monday, November 15, 2010.
You can see more details about the book at Scholastic's Star Wars website.
Good luck!