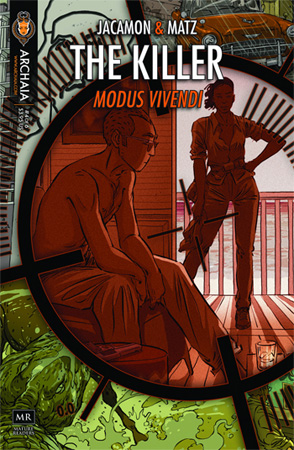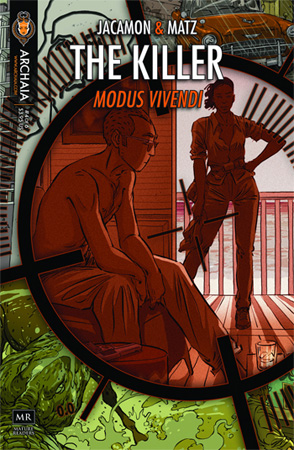 Issue: The Killer: Modus Vivendi #4
Release Date: July 14, 2010
Writer: Matz
Artist: Luc Jacamon
Translators: Matz and Edward Gauvin
Letterer: Scott Newman
Publisher: Archaia Comics
The Killer: Modus Vivendi #4 marks the continuation of a new story arc for Archaia Studios Press's comic book series about the various exploits of a mysterious, unnamed assassin. Originally published in French by Franco-Belgian publisher Casterman, the series's author Matz teamed up with Edward Gauvin to translate the The Killer, or Le Tueur, for publication in the U.S. by Archaia.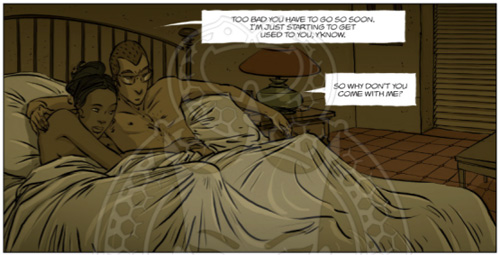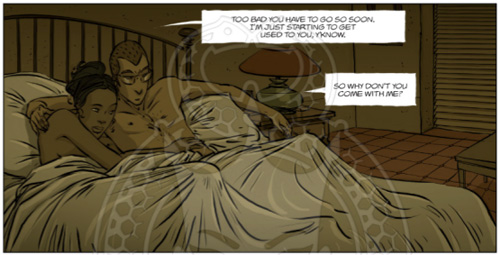 The Killer is described as a "hardboiled" noir series that chronicles "one man's journey through some seriously bad mojo." In Modus Vivendi #4, the Killer returns to Venezuela, a place he found sanctuary years earlier. The Killer's romantic involvement with a Cuban agent named Katia deepens as she tries to convince the Killer to stay in Cuba with her, but he returns to Venezuela to perform a freelance job set up by his friend Mariano. Although the job in Venezuela goes as planned, the Killer finds himself caught in the middle of a high-stakes game between the Americans and the Cubans and is forced to question both Katia's motives and her involvement in his life.
While the story presented in The Killer: Modus Vivendi #4 may be interesting to those already familiar with the series, I found it to be little more than confusing, even after rereading this issue. Given the international events taking place in Modus Vivendi #4, it's often difficult to determine where the characters are at various points in the comic book. Similarly, the illustration style used by Luc Jacamon sometimes makes it difficult to tell characters apart, especially if they're not wearing the same clothes that they wore on a previous day in the story.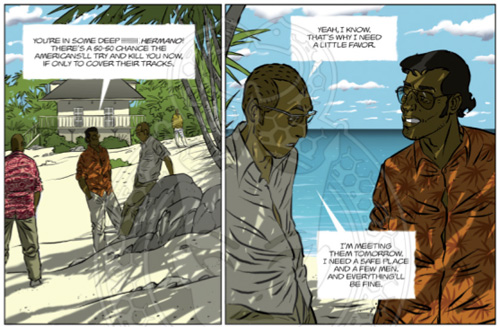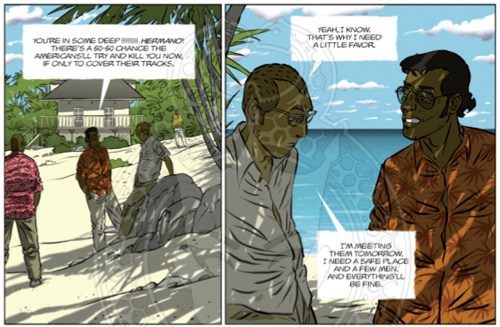 The Killer: Modus Vivendi #4 is the fourth installment in The Killer: Vol. 3, which is currently being released by Archaia Studios Press in single-issue format. After reading this issue, I have a strong feeling that this is a comic series that is difficult to jump into without reading previous issues, although it may be easier to do so once Modus Vivendi #4 is released in volume format and readers can read the entirety of The Killer: Vol. 3 all at once.
That being said, The Killer was nominated for an Eisner award in 2008, and although the series didn't win, the nomination is a strong indication of high quality work. If your interest is piqued by the idea of examining the inner thoughts of an unnamed assassin as he struggles to figure out what he wants in life and whether he should leave the world of crime he has inhabited for years, then check out The Killer. I would suggest starting at the beginning of the series and working through chronologically, however.
Rating: 2.5 / 5 Stars