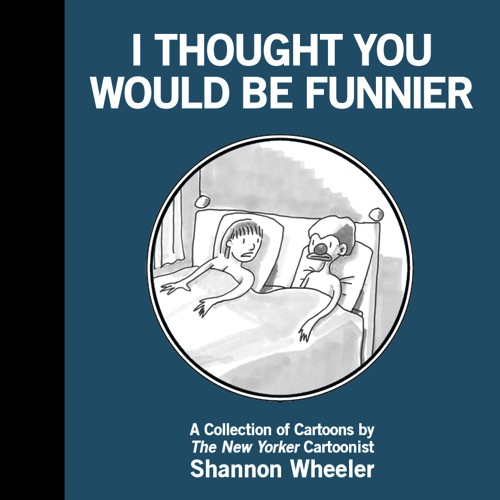 Issue: I Thought You Would Be Funnier
Release Date: June 16, 2010
Author/Artist: Shannon Wheeler
Publisher: BOOM! Town
I Thought You Would Be Funnier is the newest cartoon collection from The New Yorker cartoonist Shannon Wheeler, composed of art that never made it to print… until now. With the noted New Yorker style, Shannon brings a sense of humor to the commentary of society itself. Many may recognize Wheeler's name from his most famous work, Too Much Coffee Man. He submitted a large number of cartoons to The New Yorker before finally having one accepted in February 2009. Since then, more of his cartoons have run, but that also leaves many that didn't make it to print. This book sets about bringing some of these to the public eye.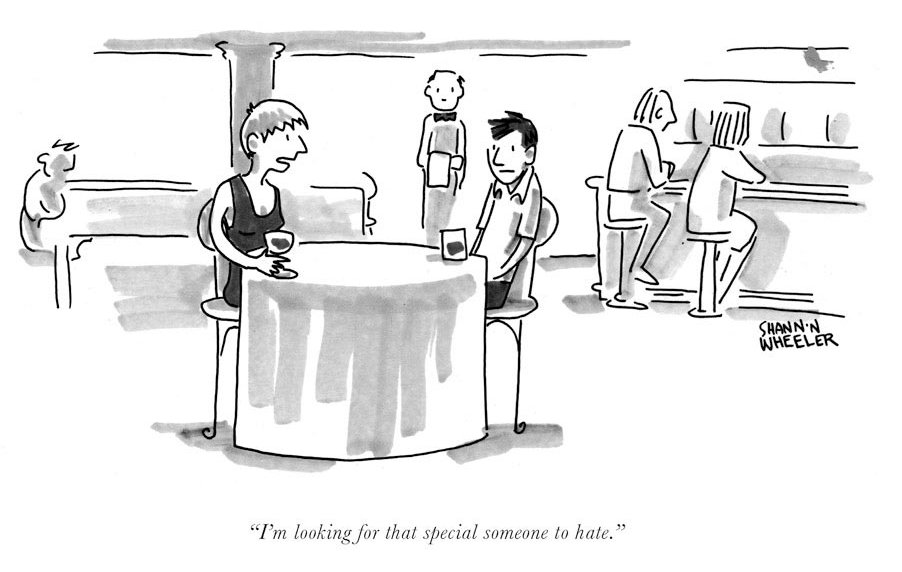 The book is divided into themed sections: Love & Relationships, Death & Clowns, Kids & Life, Coffee & Booze, Art & Inspiration, Business & Busybodies, Law & Medicine, The Big Picture, and Cats & Dogs. Theming allows for a flow between the cartoons, even when the paired themes seem to be contradictory, and there isn't an overabundance of concentration on any particular theme. Artistically, you know what you're getting right from the very start. New Yorker cartoons are simple line art: black and white with gray shading. The lines are clean and crisp and work in conjunction with the taglines rather than as standalone artwork.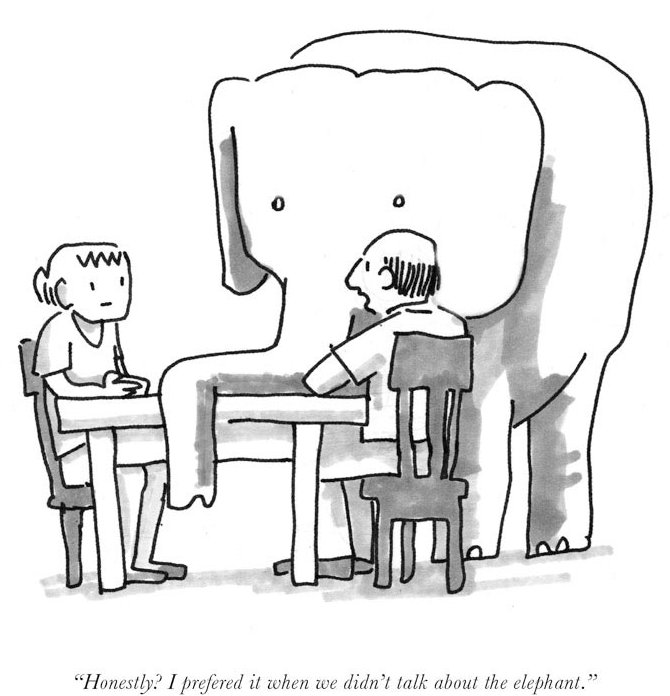 What I've always liked most about The New Yorker cartoons, with this book's entries being no exception, is that while some are self-explanatory, others will have you contemplating the true meaning for a while. Wheeler's use of subtlety makes you ponder long after you've taken in the piece, which is always appreciated. At only 107 pages of comics, the book almost seems too short. While it's true that the stand-alone nature of the cartoons makes it ideal as a book you can pick up and spend any amount of time with, you'll also be left wanting more of Shannon Wheeler's art and humor. If you're a fan of The New Yorker cartoons, Shannon Wheeler, or artistic commentary of society around you, then be sure to pick up a copy of I Thought You Would Be Funnier.
Rating: 4 / 5 Stars