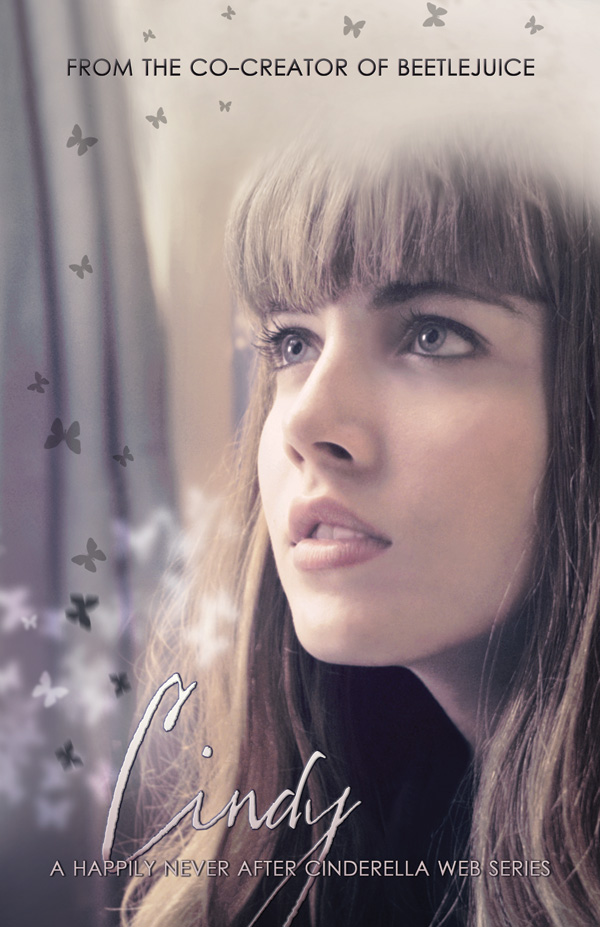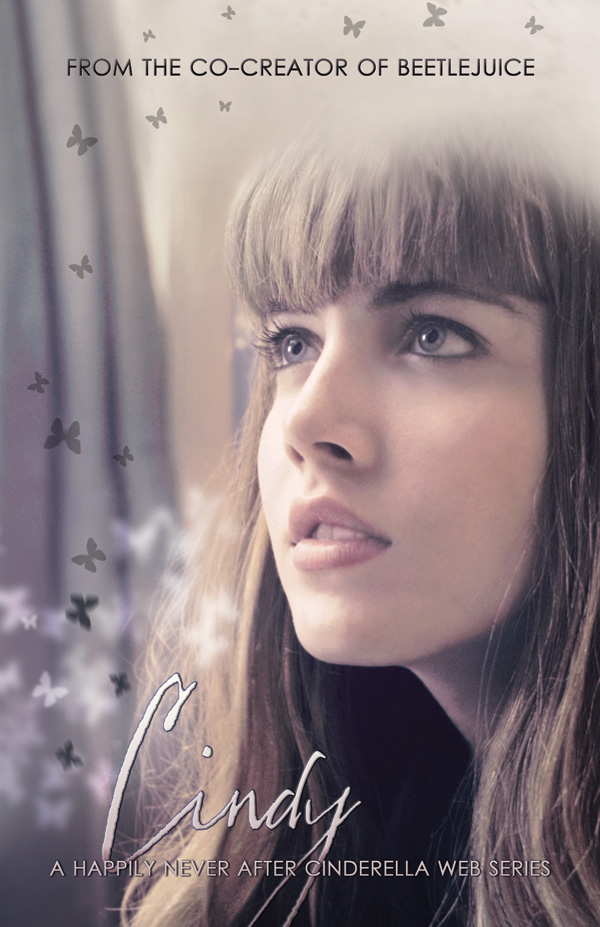 The trend of taking old stories and making them into YouTube sensations is something I am interested in. I've covered two of Pemberley Digital's hits: The New Adventures of Peter and Wendy and, most recently, Classic Alice. Another upcoming series has come to my attention. It's called Cindy and it's a fresh take on the story of Cinderella. The series is in its Kickstarter phase but there is already a large fanbase of the series and preview videos on YouTube.
The story of Cindy is not your childhood fairytale but perfectly suited to these reality television fueled times. Cindy is the maid and foster child in a reality TV family. Her fairy godmother has a drug problem and the prince is an older, handsome man who plays marbles. Cindy's premise is "Happily Never After". Not all fairytales need to be full of rainbows and songs. I like the snark and cynical Cinderella I've seen in the videos so far. It's different. Cindy shows that even everyday life can be magic — whether it be good or bad.
The series has a star-studded cast and crew. The co-writer of the series is Larry Wilson, whose credits include the movies Beetlejuice and The Addams Family. You can tell the writing of the show will be creative and quirky based on his previous projects. Christi Haydon-Wilson not only plays the godmother but she is the producer and music composer for the series. The actress playing Cindy, Autry Haydon-Wilson, has earned her princess crown by playing Belle in a musical theater production of Beauty and the Beast. Most of the cast comes from an acting and filmmaking background. With so much talent on one series, you can bet the show will be fantastic.
Cindy is fundraising for finishing post-production and being able to move into Season 2. The show has a lot of promise and you can be a part of bringing it to life. Check out their Kickstarter page and follow them on Twitter to learn more about Cindy's unenchanted life.