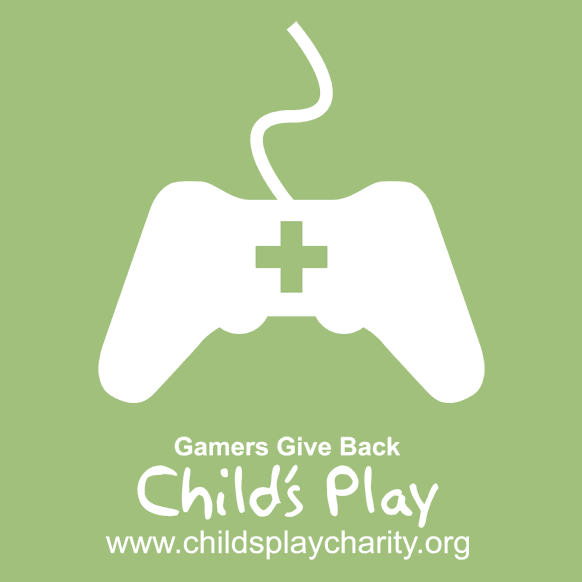 Child's Play rocketed past its annual record in 2010, thanks to the gaming community's eagerness to support the charity organization. In a press release, they revealed the details of the year's fundraising efforts:
Gamers raised $2,294,317 million, bringing the lifetime total to $8,998,564 million in donations of toys, games, movies and books for sick children in hospitals worldwide.

"I could not be happier with the record shattering results of our incredible Charity," said Mike Krahulik, Storm Wizard.

"I hardly know how to respond to it," exclaimed Jerry Holkins. "The world may be a better place than I previously thought."

"Jerry's comment is better," remarked Mike Krahulik, Storm Wizard.

Thousands of gamers made individual contributions, while dozens of groups organized their own fundraising events to support Child's Play. Stand out events this year include the Humble Indie Bundle donating $300,000, LoadingReadyRun's Desert Bus for Hope marathon raising $207,000, and Gears of War The Fate of Carmine campaign bringing in $150,000.

"Just because we've surpassed our goal this year doesn't mean we're going to slow down; in fact, we are planning to expand so we can help even more children next year," explains Kristin Lindsay, Foundation Coordinator, Child's Play.

While the focus of Child's Play is to deliver gifts for the holidays, the charity recognizes the need for year round support. The hospital wish lists remain online at Amazon and the foundation will continue to accept donations through PayPal during the course of the year. In addition to hospitals in the U.S., gamers contributing to Child's Play serve hospitals in the U.K, Canada, Australia, New Zealand and Egypt.
If you'd like to help the organization out from the inside and live in the Seattle area, Child's Play Charity is looking to add a project manager to the team who has a passion for gaming and helping children.