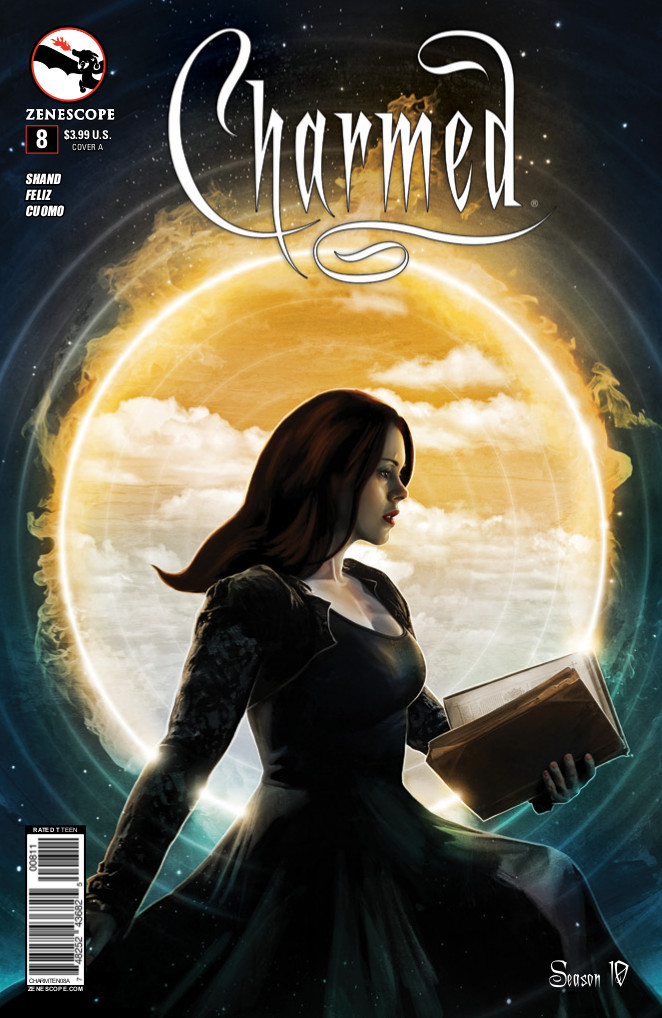 Secrets, lies, and sisters. Those are the continuous themes of the Charmed comics of late. Something is definitely up with Prue, and her storyline overtakes any secondary plots that might be coming. While I do look forward to figuring out what's been going on with the returned sister, all the family draws my interest.
Note: This recap may contain spoilers!
Piper and Leo are off visiting Prue, gearing up to talk with her about what's been going on. Unfortunately, what Piper knows and what Prue thinks she knows aren't the same. Each time she comes into contact with her sister, Piper looks to be in physical pain. The reasons behind that are what they need to uncover, but instead Prue thinks that Piper and her other sisters' resistance to being around her is because of a distrust. That's not true, but it doesn't stop Prue from speculating.
Meanwhile, Firestarter Tyler Michaels and his boyfriend Kareem are talking about their educational futures. Tyler's parents want him to major in something besides film, which they deem too risky, even though he loves it. Kareem is having a bit easier time, majoring in English with the support of his parents. But their educational status isn't what Kareem is focusing on. All he sees in his future are the two of them together in Paris or England. They can be happy, whatever path they take.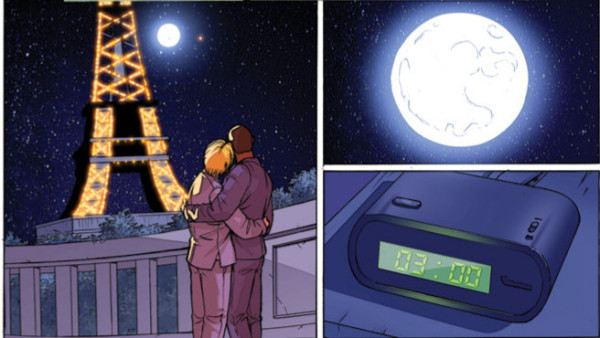 But those are ideal notions, and the reality comes barging into Tyler's life later that night. He's dreaming about them in Paris before he wakes up at 3AM to a distressing sight. There is a fire ring in his room, and then all around him as he progresses outside. Unsure what's going on, he calls Paige to help him figure it all out. And over the course of the issue we find out that he may be one of The Archai. They could burn holes in the fabric of reality and are supposed to be extinct, but it's possible Tyler is one as well. We won't find that out just yet, but it's an intriguing possibility.
With Paige otherwise occupied, Henry is keeping himself busy as well. He seems secretive, having mysterious conversations over the phone and trying to arrange a meet-up. We later learn that he's just going over to the manor to hang out with Coop. His brother-in-law needs Henry's help with something that may prove bigger than they imagine. Coop wants to finish Cole's unfinished business. He wants to raise Cole's father from the dead. This, too, is a tantalizing tidbit of something to come, but we don't get to explore it much this month.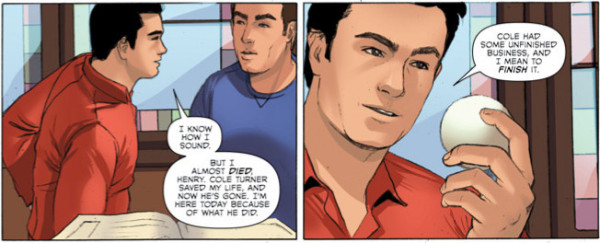 So many storylines, so little time! I feel that the concentration is going to be on Prue mostly in the near future, though. Both Piper and Phoebe have admitted that they get unsettling visions while in contact with her. Piper says that she used to have happy visions of the family's future, but every time she sees Prue someone is gone from the vision. Prue is seemingly evil, and the last panel seems to reinforce that as she's trying to raise a demon. What is going on with her? And can the sisters save her before it's too late? Maybe the thing that was brought back is much darker than they imagined.
Rating: 3 / 5 Stars