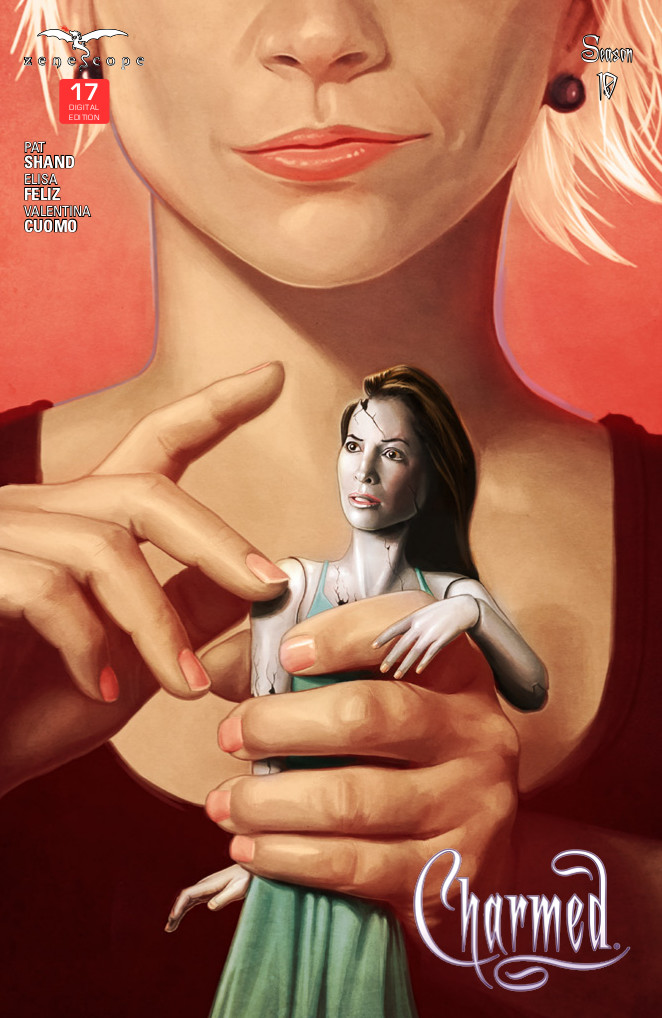 Not a lot of progression in this issue, but a whole lot of proclamations from Prue. The sisters learn the truth, and we find out very few details outside of the main story. I guess we're saving the deeper plots for another month.
Note: This recap may contain spoilers!
Before getting into the All Prue, All The Time focus that this issue had, let's get the detours out of the way. One, we learned that Ben is dealing with his mind, body, and memories mismatch in the only way he knows how. I guess that's good to know, but seemed like a distraction. Secondly, we found out that Coop might not be doomed in the end. He was granted an appeal by the council, so maybe he can get back to Phoebe before the baby's born.

Onward to the main story. We start off with Prue eavesdropping on Paige and the boys, making effigies before they go home for the night. She's got a date with Henry, without the kids, so hopefully they can repair their relationship. Prue, however, is not on board with the happy family outcome. In fact, she's jealous of Paige and how she's essentially taken Prue's place in her sisters' lives. The Power of Three was not supposed to continue on without Prue, they were supposed to mourn her and never forget, but that didn't happen. So, she wants revenge for that betrayal.
She also wants payback on their father, who she thinks didn't care about her since he didn't make an attempt to come see her when she returned from the grave. After Piper's quick visit with him, where Prue is eavesdropping yet again, she slips in and exacts her revenge by luring him into a false sense of security and then attacking. Thankfully Piper returns, looking for her phone, and saves him. But now she knows the truth about Prue. And soon her sisters will as well.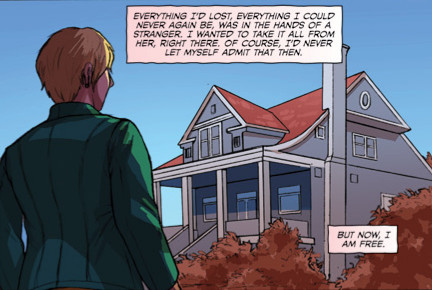 Phoebe is next up, and our ending confrontation. Unaware of what went down, she gets Prue to watch the kids while she goes to lie down. That's when Prue starts talking about the Old Ones and frightening the kids with her stories of warning. Thankfully Phoebe gets back downstairs before she can progress any further, but that sets off a violent confrontation that puts her unborn child in danger. She manages to tap into Prue's memories, stalling her for a bit before Piper, Paige, and Tyler can join the fight and save her. Tyler opens a fire portal, closing it behind Prue and keeping them all temporarily safe. But now we're left with the truth. The sisters must fight against Prue and keep their family safe. It's a frightful scenario.
Rating: 3 / 5 Stars