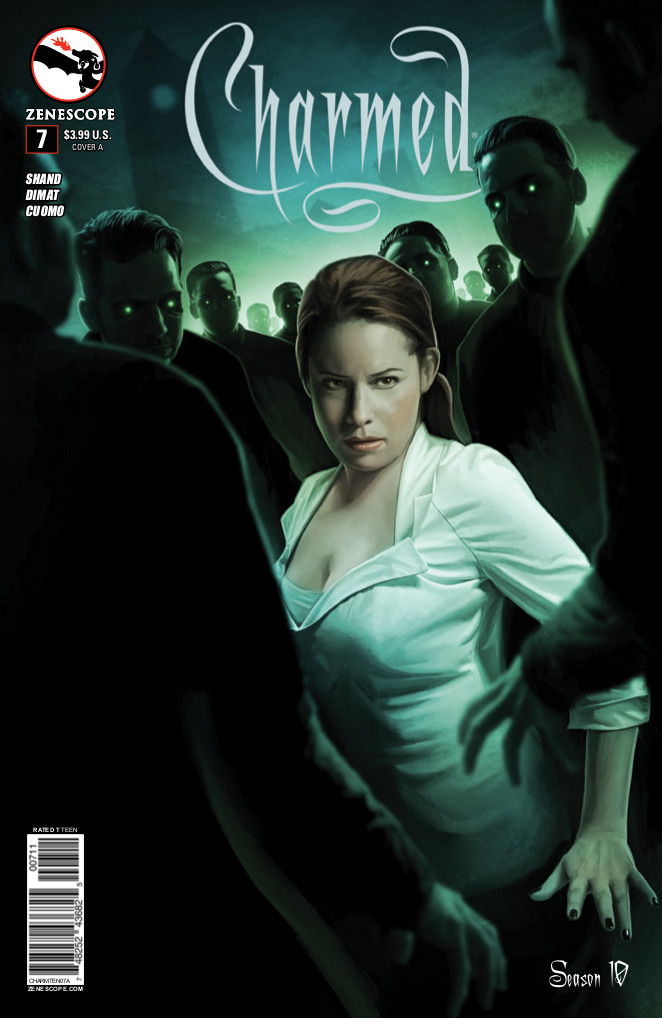 Another chapter closes, another set to begin. If only I didn't feel like all the Charmed Ones' problems where solved as easily and quickly as getting to the end of an issue. Oh well, at least no one's died…yet?
Note: This recap may contain spoilers!
So, five months ago some unnamed, but powerful man used a mortal as a vessel for Gaxageal. This issue, we find out who that man was and what his connection to Knox and the Charmed Ones will be. Turns out that his name is Aldar Kose and he was Montgomery Knox's mentor. The poor Knox has had a tumultuous life, with his father the warlock and his mother the witch divided along family lines and ultimately destroying each other. Knox wanted no part in it and turned his back on them all, only to be picked up as a student by Kose. But all that teaching was not without a price. Kose warned that he would return in 33 years for a favor, and Knox must help him out. Now it's time to pay up, and Kose wants to use Knox's students to raise the old ones.
The reason the Charmed Ones got dragged into all of this is because of Leo and his agreement with Knox. In exchange for information on the Ancient Athame, Leo entered into a soul agreement with Knox. So, should Knox die, Leo does as well. Not a good outcome, considering vanquishing Kose will kill Knox, and then so goes Leo. Which means they have to figure out a way to protect the students, find out more information on Kose, and take him down without anyone else getting hurt. It was gearing up to be a magnificent fight, with lots of back and forth, but we didn't get any of that.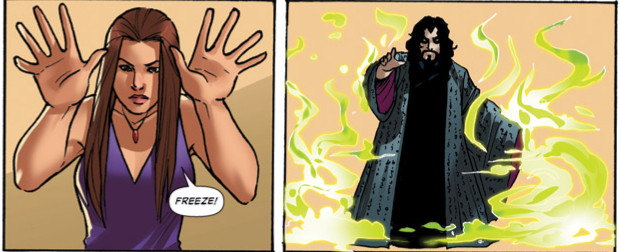 In the end, as expected, Leo doesn't die and the Charmed Ones triumph. It felt a little too easy, a little too tidy, in how Knox sacrificed himself, the Charmed Ones killed Aldar Kose, and then we're left with just a lingering discussion of what's going on with Prue (to be continued). The only twist was at the very end, when we see Knox rising from his grave, seemingly powered by some outside force. So, he will likely come into play again, and maybe we'll soon find out what's up with Prue. Other than that, it's just the same old, same old. I miss the excitement of past storylines.
Rating: 3 / 5 Stars