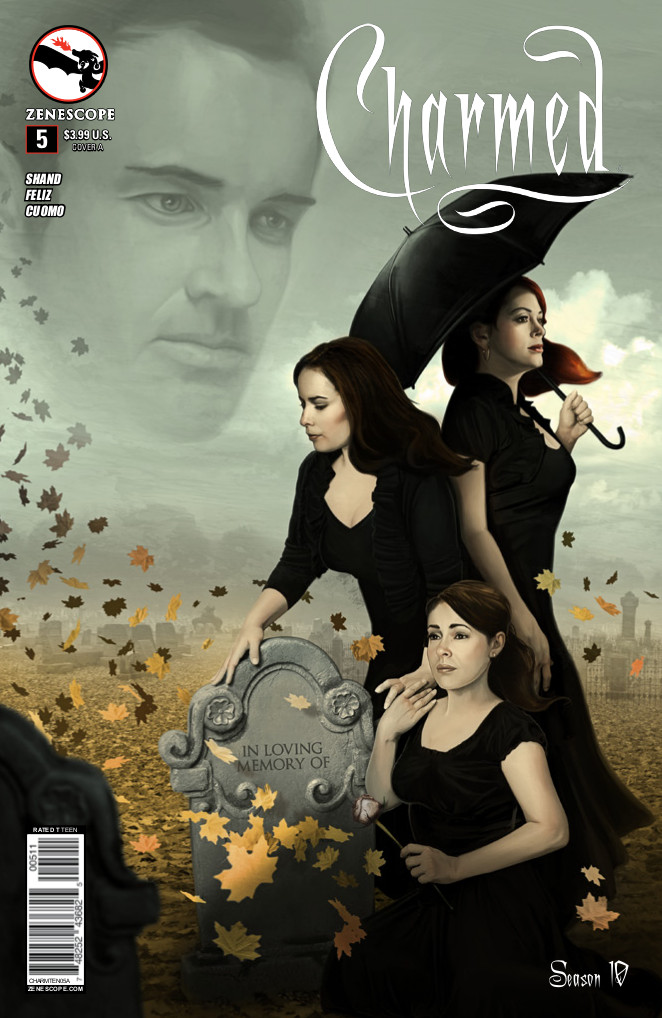 This issue centers around Cole and the long-lasting impact of what has transpired around him. But with one door closing, many more opened. The mystery of Cole Turner is not finished yet.
Note: This recap may contain spoilers!
As we saw last issue, Cole was mortally wounded when he became a hero during battle. But his death was not instant, instead lingering as we walked with him through his memories of what he was, what he became, and the decision he must face now as to whether he dies or lives on.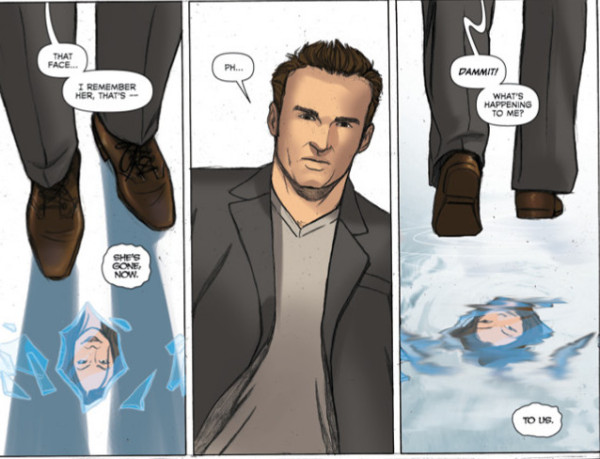 Beginning with the storyline now, we see Cole caught in the in-between, the Void, being haunted by his life thus far. But some of his memories are not clear, including the memory of Phoebe. He sees her face, knows she's important, but can't immediately place her name. It is this memory that will sustain him, however, and help him choose the right path for the afterlife.
His companion, his taunter, through the stroll down memory lane is himself as Belthazor. He must decide whether to embrace his evil side and continue on in the Void or refuse and vanish forever. It is his emerging memory of Phoebe that makes the decision easier for him. He was a good man, he cannot go back to his dark side. Instead, he manages to wake up and make sure that Phoebe is okay before succumbing to death or disappearance. We assume he's gone for good, considering he sparkled away, but I can't say for sure. There's just something about Cole that makes me think he will return again someday.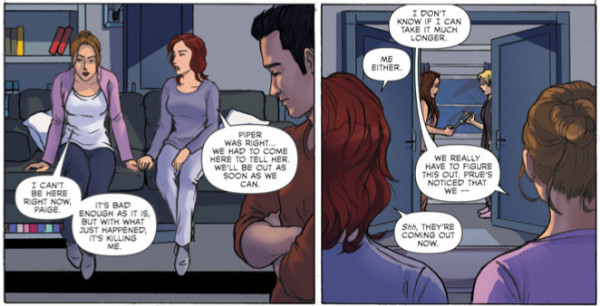 The Charmed Ones must inform Prue of Cole's passing, but there's also something underlying there, too. There are secrets all around. As Piper and Prue discuss Cole's death in another room, Phoebe and Paige talk together, hinting that they have doubts about Prue and the situation in general. What is going to become of the sisters? And what secrets do they hold? And how will the orb containing Cole's father's soul play into it? As we later learn, Prue slipped the orb into Coop's pocket when he was there, and now he must use it for a purpose. What that is, however, we'll have to wait and find out.
So, secrets and mysteries abound now. Who can we trust? And is death really final? Next month, maybe we'll find out a little more.
Rating: 4 / 5 Stars