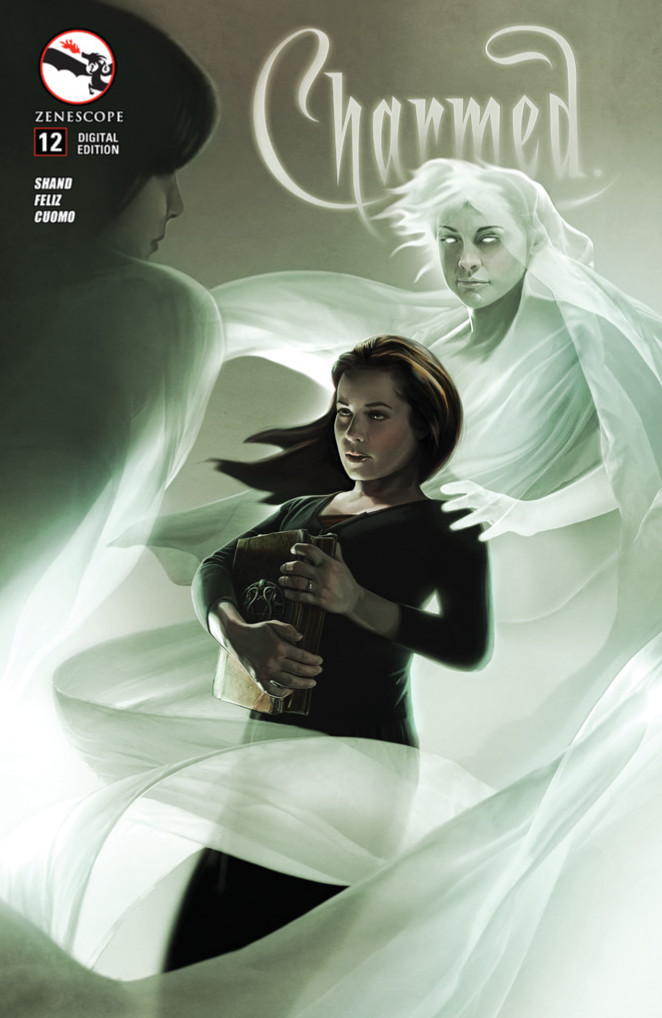 It has all come down to this — Prue's destiny, the fate of the Charmed Ones; it has all been leading up to this issue. The revelations that we get, and the solutions that we find, are quite unexpected.
Note: This recap may contain spoilers!
Prue does a spell to ground herself to this plane of existence, which sends her into her own mind. There, she faces off with who she's become, with the absorption of the Empyreal Sword and the Grimoire and taking over Patience's body. I appreciate that the focus of her journey was on Patience this time around, because she's often gotten lost in this ultimate destiny. Prue basically took over her body without asking, and now we find out that Patience is resentful of that fact. Quite a showdown!

Meanwhile, the sisters are out on the beach with Kyra. She tells of how Prue made her human, but that she feels like she has a greater purpose, and she wants to help fight evil as well. The implication is that Prue falls within that scope, partially. The elder sister is not all evil, but she's not all good either. She's somewhere in between, and it's up to her sisters to help bring her back to the side of light. Kyra tells the sisters all about how messed up Prue is. She stripped herself of the Power of Three, but her body's searching out that power again. She's unconsciously taking the power from her sisters. It's really come down to a life or death situation. Can they save her?
While Prue is still meditating, lost in her own mental journey, Shax shows up. And the evil that exists in the real world seems to be mirrored inside Prue's mind as well. Patience tries to warn her, to get Prue to let go of her body and take the Empyreal Sword and Grimoire with her, but Prue refuses. In fact, she goes so far as to destroy Patience inside her mind. It seems like she's fallen quite squarely on the side of darkness now. Or has she?

The Charmed Ones show up where she's meditating, too, and take on Shax. Finally, Prue awakens and joins the fight. If the Power of Three was strong, just imagine what the Power of Four can do. They join together to vanquish Shax and banish him. Positive outcome for them, but what about Tyler? It seems like he's been vanquished as well, lost in the new dimension with no clue how he got there. I hope the Charmed Ones get him back! And I hope that they can finally save Prue as well. Kyra gave the sisters and their children a protection potion so they can be around Prue, but it's only going to last a week. That's how long they have to fix this mess. Can they do it? Or will both Prue and Tyler be lost forever?
Rating: 4 / 5 Stars