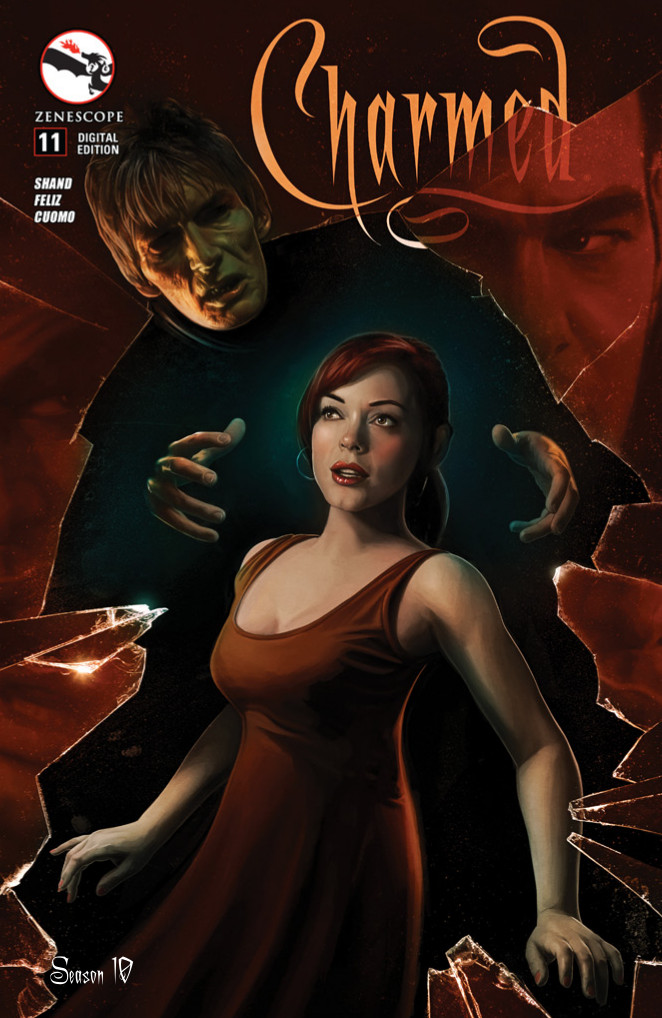 An old enemy serves as our narrator and provides us with a promise of darkness to come. Just when the Charmed Ones think they've got enough problems, more keep piling on. But in the end, they will survive and come out stronger for it. They have to.
Note: This recap may contain spoilers!
Barbas narrates the story this month, focusing on each of the Charmed Ones that he knew from before. Prue has turned away from who she once was and is focused on who she has become. Piper and Leo don't know that their children might be in more danger than they realize. And Phoebe's life isn't all candy and roses either. But it's Paige that Barbas sets his sights on most, mainly because she's a new entity to him and he is just getting to know her.

It's not that Paige doesn't have enough issues on her own, especially with a marriage that looks like it's falling apart. She and Henry are at odds and there's no quick solution to all of this. What he said hurt her, though it's not like it doesn't have some truth behind it. She does put her family in dangerous situations simply by being who she is and there doesn't seem to be a way to stop that from happening.
To work through her frustrations and anger, Paige is teaching the young recruits self-defense. And she's being really hard-nosed toward Tyler over what happened. That will lead to many problems to come. When he trips her during training, she sends him inside for a water bottle. Upon drinking it, she starts getting flashbacks of something from her past, something she would rather forget. And then Tyler gets sucked into a fire portal right before giant spiders start descending from the sky. It's a really bad day overall.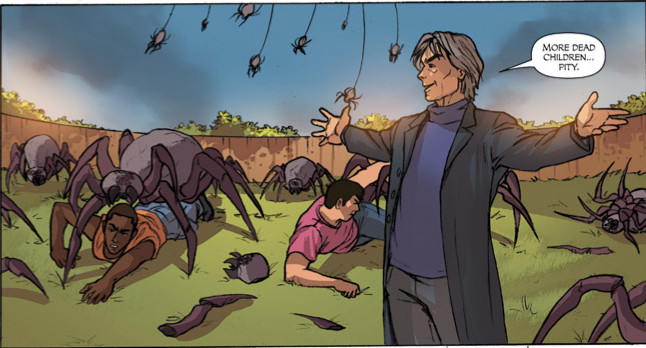 All of these problems are, of course, courtesy of Barbas. Paige manages to fight him off and send him away, but she doesn't kill him. That will not be a good choice, as there's the lingering promise that he will cause problems again in the future. It doesn't take long for him to come through on that promise either. Later that night, it's Tyler who pays the price. After saying goodbye to his boyfriend, Shax takes over his body. And he's out for revenge against the Charmed Ones. Onward to the next issue!
Rating: 3 / 5 Stars