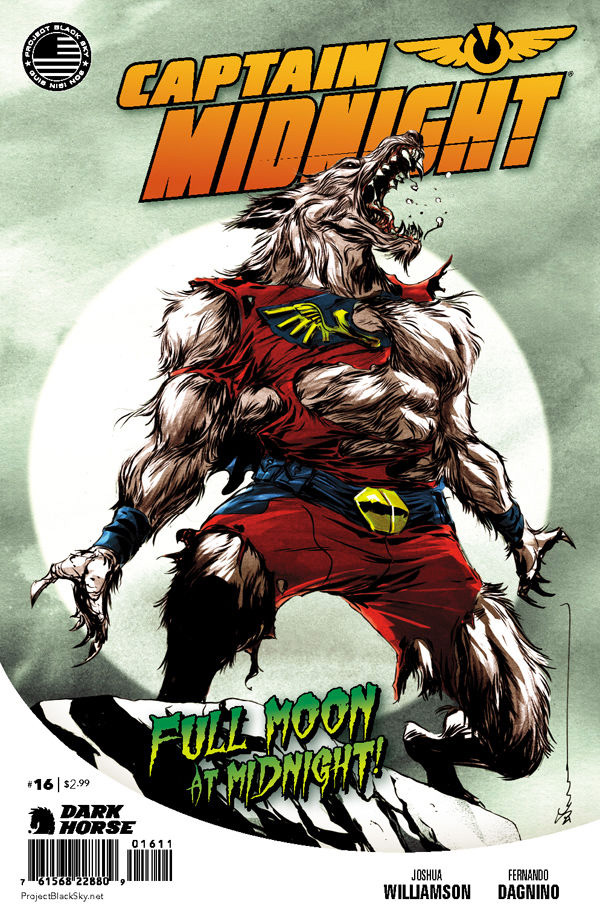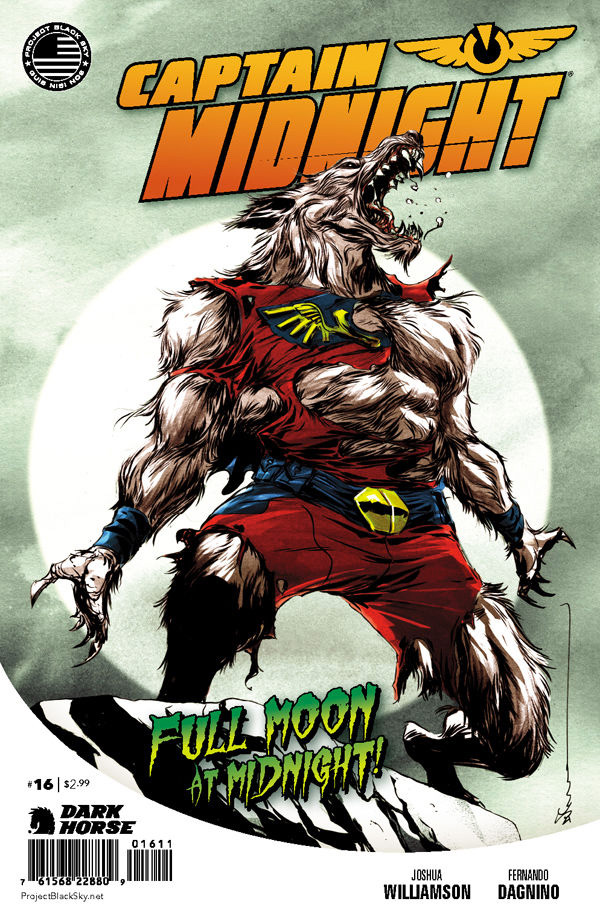 Right off the heels of Tempus nearly destroying Nightshade, Nevada, everyone has been working hard to rebuild the town, especially Captain Midnight. It's now Halloween and Jones thinks that Midnight needs cheering up. He finds a store that is mysteriously free of fire damage. The store is full of knick-knacks and run by a woman called Goody, who is also mysterious as she knows exactly what he needs.
Note: This recap may contain spoilers!
Turns out, what Jones and Midnight need is an old-fashioned radio. Midnight turns it on and hears a program from Wolfman Willie. This leads to Jones and Midnight discussing werewolves. However, since it is Halloween and the radio came from a suspicious shop, of course the people of Nightshade turn into werewolves. Midnight doesn't want to shoot any of them because they are just innocent people.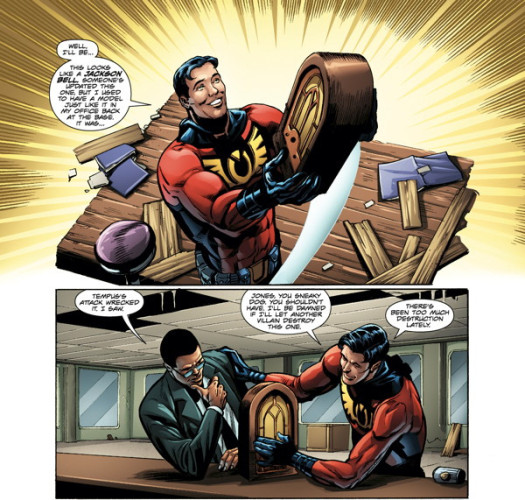 This leads to a wild chase through some woods that may or may not be real. Midnight is bitten and unfortunately for Jones, he turns into a werewolf. Midnight smashes through the other werewolves to try to eat Jones, while Jones just keeps running. Jones also gets bitten but knows he has to destroy the radio, so he keeps himself in control long enough to shoot it. This sends everything back to normal.
They go to Goody's shop and find out why she wanted to trick Midnight. She was angry that Midnight brought his fight to her town and injured people. She wanted him to know what it was like to be out of control. Midnight feels bad for her and conscripts Goody to work for him or else she would have to go to jail. He also seems intrigued by the way she rigged the radio up. She agrees reluctantly.
This was pretty good for a one-shot. It tied up things nicely and will be a nice lead in for the next arc. Werewolves are always fun and it was great to see Midnight lose control like he did.