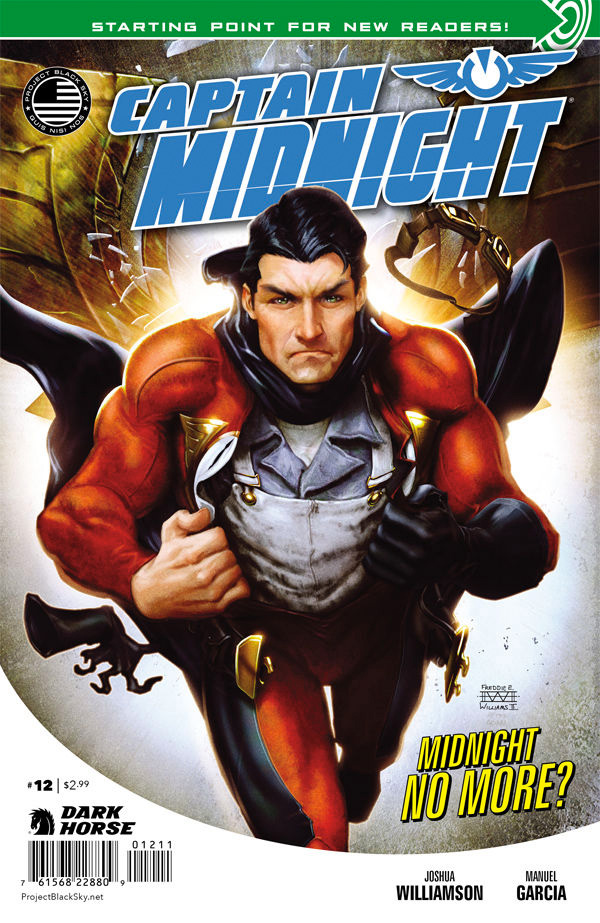 The last arc of Captain Midnight ended with the death of Rick, Chuck's betrayal, the team breaking up, and more mysteries ahead for the Captain. He starts afresh in issue twelve, but it isn't quite where we left him. The cover implies that Midnight has given up being a superhero. He's shedding his costume for normal clothes, but we will see how that pans out for him.
Note: This recap may contain spoilers!
Midnight has a nightmare about Rick and about how his technology could be used to destroy the world. He decides to get out of his base and go to a diner that he used to frequent back in the past. While talking to the waitress, Midnight loses himself in memories, not only of Rick, but of World War II. He is stressed, tired, and completely unsure of himself — not the Midnight we've grown to know.
As Midnight makes his way back home he runs into a man who turns out to be a war veteran. Midnight has a completely different look than normal, but the man is able to see through the disguise. They talk about how stories of Captain Midnight always helped the soldiers, even the ones after World War II. However, they are broken up by Jones, who flies in and demands that Midnight come with him. As Midnight leaves with Jones we see that there is more to this war veteran that even Midnight knows.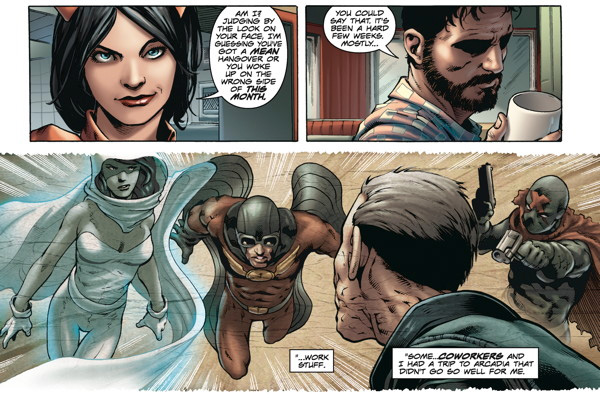 At Midnight's base, he says that Jim Albright is needed more than Captain Midnight, especially since so many people got their hands on his technology and have used it for horrible things. Midnight has been making new inventions and then calls Jones out for checking up on him, not because Jones cares about him, but because he's being ordered to. Jones doesn't deny that and asks how Midnight can be sure no one will take his new inventions. Midnight says his base is secure, but the readers can see a group of men watching over Midnight's base, indicating that trouble is coming.
This arc has four parts, so it'll be interesting to see if Midnight will stick to his plan of being Jim Albright or go back to being Captain Midnight. He might not have much of a choice if that group of men is anything to go by. I still want to learn more about Helios, Chuck, and this shadowy organization trying to kill Midnight. Hopefully that will occur sooner rather than later.