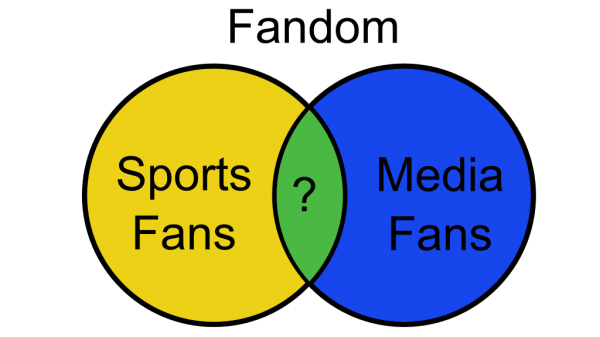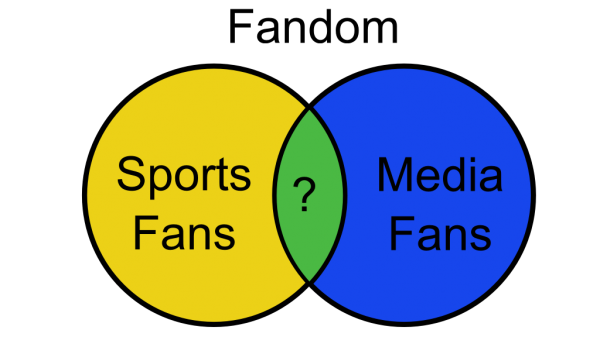 In the Venn diagram of fandom, is there any chance of overlap?
Watch any high school flick and you'd think media geeks and sports nuts were enemies since birth. Those who like media, whether it be Star Wars, Battlestar Galactica, or World of Warcraft, are regulated to being punching bags and punchlines. Sports nuts are barely functioning Neanderthals who are mocked out of earshot. With all the portrayed tension between the two, is it possible for someone to love both the Doctor and Monday Night Football? Let's look at what qualities the two fans have in common.
1. They both use their own language.
Whether it's thinking bowties are cool, agreeing with "so say we all," or any manner of Whedon-speak, talking to a media fan can be filled with in-jokes and Internet memes. Sports fans are the same with phrases like "RBI", "changing on the fly", or "west coast offense" slipped into conversation. The built-in language barrier can be difficult for non-fans to comprehend; however, meeting someone who understands "c'mon man" or knowing that one simply does not walk into Mordor can forge an instant connection.
2. They both love to argue.
If there's one activity both fans can engage in, it's debate. Whether arguing over which NFL team had the best all-time defense or what the ending of Inception actually means, getting fans together is sure to inspire some heated discussion.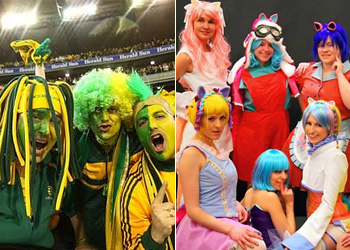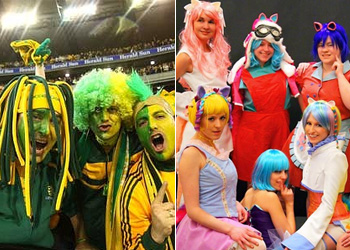 3. They both get angry.
Fans don't only get mad with one another (Star Trek vs. Star Wars or Chicago Cubs vs. Chicago White Sox), but they also disagree with directors/coaches. Look at Star Wars and every time George Lucas decides to change the series. Sports fans are just as vocal. They're willing to buy ad or billboard space to voice their opinions on coach or player changes.
4. They both like their apparel.
At Comic-Con or the stadium, both fans love showing off their favorite shows or team. Fans spend countless hours and paychecks picking out material, wigs, makeup and props to show their spirit.
5. They both love a good story.
For media fans it's obvious to see their love of narratives but sports fans are suckers for good stories too. SportsCenter is full of tales of underdogs, players overcoming personal obstacles, and epic rivalries.
6. They're both passionate.
Fan, short for fanatics, means every fan has passion. It's a prerequisite whether you want to follow media or sports.
---
With the similarities, it's easy to see where someone could be interested in both
Star Wars
and baseball. Obviously there are differences that can cause hostility between the two fans: for one, the general acceptance of sports fans versus the unflattering stereotypes of media fandom. However, there's no reason someone can't root for the Empire
and
the Yankees (you want to talk about a group with similarities).