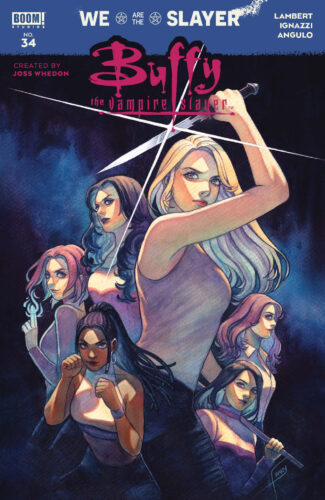 We have reached the concluding issue of this series, as Buffy remains trapped in the dreamworld without her memories and the gang is left to deal with Silas on their own. Will they defeat him and save their friend?
Note: This recap may contain spoilers!
We start off revisiting Buffy in the dreamworld, where is is pulled into a grave and has to dig herself out. She is at the mercy of her friends, who are fighting Silas in the real world. It's up to them to defeat Silas and save Buffy, else she will be left without her memories forever.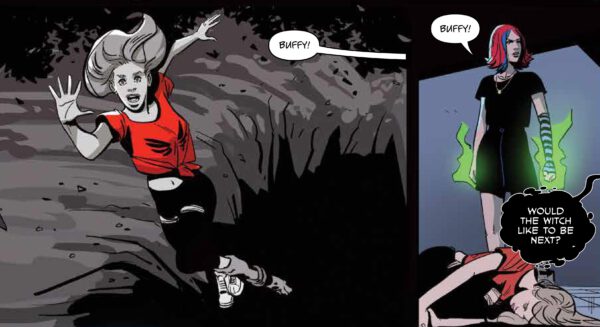 The gang is trying their best to win the battle. Cam herds Silas into the hallway while the others take on the Lurkers. As along as they are kept separate, the plan should work. But it will take a lot out of them and they cannot afford to have anyone distracted, like Willow. She wants to help Buffy, but Kendra and Faith reiterate that she needs to help them first. To get the fight over quickly, Willow decides to turn dark and up her power, even when the Slayers advise against it. However, Willow seems to be able to control it, so away they go!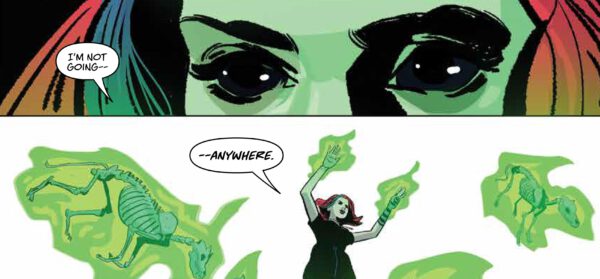 As the Slayers and Willow take out the Lurkers, Buffy starts getting her memories back in the dreamworld. But Silas still needs to be defeated, and he manages to hurt Cam before the others can join the fight. Thankfully, it's not long before the entire team is joined as one, determined to protect those they love from the evil that is Silas. When Willow opens the portals, the gang fight him from all sides, dealing out blows that continue to weaken Silas. He does attempt one last power move, grabbing Faith by the throat and promising to end her, before Buffy emerges from one of the portals to join the fight herself. And with the mighty battle coming to an exciting conclusion, Buffy beheads Silas and he is no more.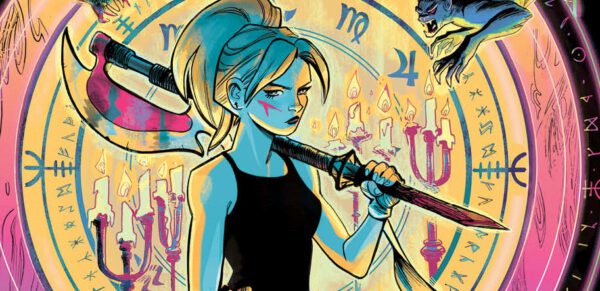 With their victory, and the return of everyone's memories once again, the gang decides to celebrate. All seems well and there is happiness all around. But little do they know that a new darkness is lurking. As they revel in their joy, the mayor enters the school and retrieves Silas' head and body. He's going to use him for something, though we're not sure what yet. We also see Silas' blood dripping through the floorboards and activating a seal beneath. Bad times ahead, but we'll have to wait until the next series to find out what it all means!
Rating: 4 / 5 Stars