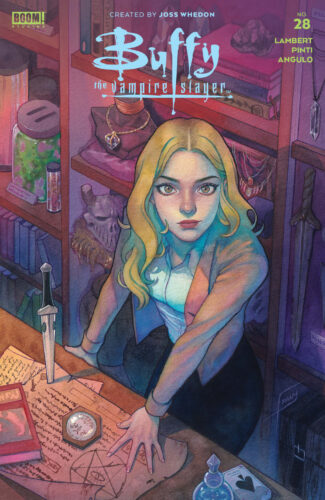 Double-crossing and different worlds. The players are coming together in a battle where we're not sure who is against who and which side will come out the ultimate victor. It's interesting times in Sunnydale.
Note: This recap may contain spoilers!
As we begin, Faith wakes up in a hospital bed. She is groggy after being plucked from another universe and will play a large part in Mrs. Giles' plan. The Council has developed a serum to go alongside the amnesia-inducing drug they will administer to keep Faith under control. Perhaps they will be able to force the Slayer to do their bidding or maybe Faith will break free eventually and show her true rebellious nature. Whatever the outcome, right now Faith is being subjected to stern orders and terror-filled hallucinations, thanks to Mrs. Giles and the influence of Silas.

In another part of town, we learn that Ethan is a double-crosser who is out for his own gains. He joins the mayor at his office, surprising Wesley with his now corporeal form. Ethan wants to be a Watcher and he wants to get into the Council's good graces by securing Willow for them. All this time we thought he was helping out Giles and the others when in actuality he was planning to side with the enemy. Good thing Cordelia overheard the whole thing. The question, though, is what will she do about this knowledge?
Meanwhile, the Scooby gang and associates are dealing with both the impending dangers of Silas and the changes in command, thanks to the Council. They are not pleased that Giles has been stripped of his Watcher duties nor that Wesley should now be seen as the one in charge. Growley is confused about what went down and so are we. And when Buffy is determined to defy orders and find another way, she will likely do it.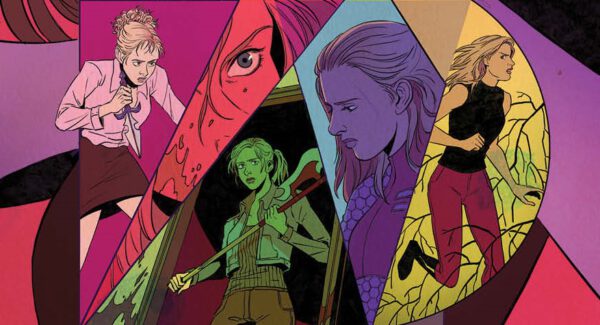 After talking with Willow, it seems that Buffy's got an idea to use the other worlds' Buffys and Slayers and Scoobies to help with the lurker situation. Unfortunately, before she can describe her plan in full, one of Ethan's bird wards interrupts and alerts them that Silas is right there with them. Was this intentional or coincidental? We don't yet know, but we do know that the situation becomes even more complicated with the arrival of yet another guest.
Anya's plan was to get Morgan set up in a safe house in another universe. While she cannot outrun Silas, at least she could be safe for a while. But that safety isn't to come to fruition, as Morgan instead joins the team in the graveyard and manages to take out a lurker before they can attack. Ethan opens a portal to the Magic Shop and they can retreat.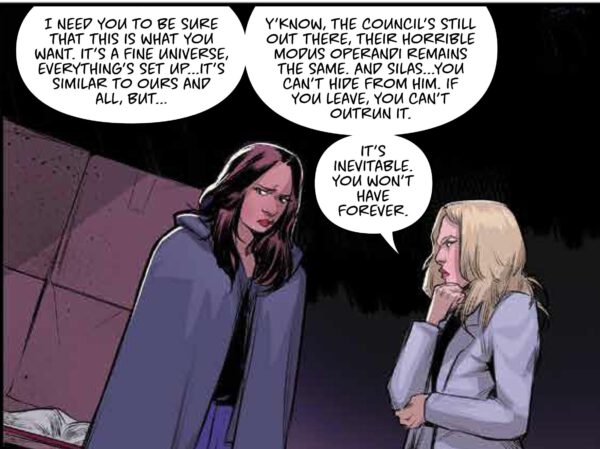 It's then that plans seem to go into overdrive, leaving Buffy confused and looking for answers. Anya's going to take them to her hidden warehouse and sends Growley to pick up some people in Cleveland. That still doesn't answer who this newcomer is, but when Morgan reveals her identity it just seems to cause more questions. Wasn't Morgan supposed to be dead, hence the reason subsequent Slayers were called? Perhaps Buffy and the others will soon get on the same page and see Morgan as an ally, since they will need all the help they can get with what is coming for them!
Rating: 4 / 5 Stars