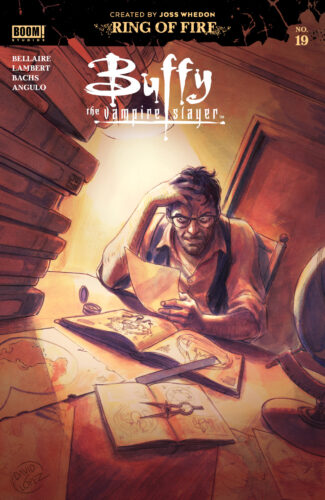 Xander is still acting as the villain and Buffy's still unsure about her relationship status, while Willow and Robin have to deal with it all. With a new arrival coming into the scene, it appears Sunnydale is in for some drama before this whole situation is resolved.
Note: This recap may contain spoilers!
We pick up where we left off, inside Willow's astral projection facing off against Xander. He's still being creepy as he talks to Willow and tries to act like her friend, but Xander is not who he once was. He never will be again. But he keeps trying to appeal to Willow's memories of her friend and their time together. Xander talks about how lonely he is, how he doesn't want to lose Willow and didn't ask for his fate. Good try on the mental manipulation, but Willow's not falling for it. She's focused on her goal, which is finding Jenny and getting her home safely. Unfortunately, that mission is cut short as Willow hears someone calling for her, beckoning her back home. Before she leaves, though, she asks Xander to prove that he's still who he was by letting Jenny go. If he can do that, maybe Willow can believe him.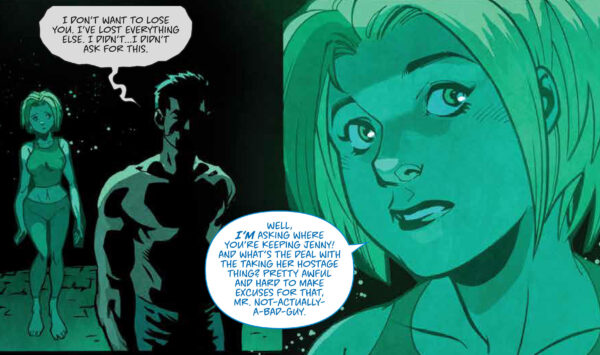 Back in the real world, Willow is greeted by Rose and a newly-arrived Buffy. The latter is in an emotional state as she tries to deal with her relationship status with Robin. She thinks that Robin doesn't trust her judgment, which is a justified assumption. Case in point, the way Buffy handled the situation leading to Rose getting hurt. It could turn into a pity-fest, but Willow won't let it. She gets Buffy back on track, providing her friendship and comfort before they hug it out. Ominously, outside Willow's window, the crow still waits and watches. It will play a larger role as Willow gets deeper into her spell-work.
Meanwhile, Robin's trying to deal with his complicated relationship status as well. He tries to talk to Buffy the following day at school, but she refuses to listen. Thinking that he could head her off at her usual destination, he retreats to the library, but she's not coming in today. Foiled again! While Robin claims he doesn't want to talk about it with Giles, he does so anyway. The young man doesn't understand Buffy or the way she's acting. Ah, young love. So complicated. And Robin would do well to listen to Giles' advice. The Watcher suggests that he should talk to Buffy when she's ready, but in the meantime Robin should respect her boundaries and stay away. Focus on something more productive, like patrolling.
After a touching scene between Kendra and Rose, where they declare their love to one another, we get a split screen focus between Robin and Willow. Robin is brooding over at Sunnydale Cemetery while Willow decides to do the astral projection spell again on her own, since Rose isn't available. We see Robin facing off against some vampires and Willow following the strange crow to the cemetery. As we end the issue, the vampires have Robin pinned and Willow sees a large red demon talking to a cloaked figure. The latter isn't explained yet, but Robin's attack is interrupted by the arrival of Faith. We are left until next month to get some answers about the demon, the cloaked figure, and how Faith is going to fit into the larger picture now. Something big is going to happen, I just feel it.
Rating: 4 / 5 Stars