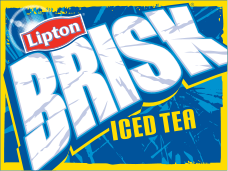 Do you remember those clay animation commercials for Brisk Iced Tea that were so popular back in the 1990s? Well, Brisk is at it again, revitalizing its legacy of animating iconic celebrities using clay puppet animation (also known as "claymation") by partnering with rock legend Ozzy Osbourne and Mexican-American action star Danny Trejo, among others.
According to Mary Barnard, Vice President and General Manager of the Pepsi Lipton Tea Partnership (maker of Brisk Iced Tea), "This time around, we're bringing the brisk spirit into play by creating a more frenetic pace and packing as much into 30 seconds as possible. We're keeping it Brisk." (Ooh, it's a pun! How clever!)
All of the promotion for the new Brisk commercials references the new ad campaign as a series of web films, and despite all of the fancy language and hype, the fact remains that these commercials are just that: celebrity endorsements of a drink that I frankly didn't even know was still on the market. But celebrity claymation is entertaining and Barnard was right when she said that "People love to see a recognizable celebrity having some fun with their image, which is why our kick-off of the Brisk clay animation spots in the nineties worked in the first place."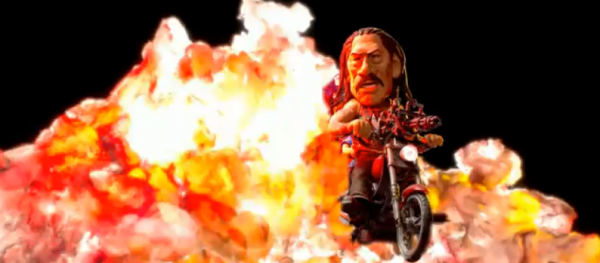 The first new Brisk commercial hit the web sometime last week, and it features Danny Trejo as his title character Machete Cortez from the 2010 film Machete (which happened to be released on DVD and Blu-ray on Jan. 4th). At the outset, Trejo is a bit sluggish, but with the help of a giant can of Brisk Iced Tea he is able to recount the film's events in an ultra-condensed, action-packed sequence that runs just over one minute.
Ozzy's Brisk spot won't be launched until Jan. 14th, but there is a teaser online and several sites have outlined the clip's storyline. "Ozzy is continuously reinventing himself," says Barnard. "From rock star to reality TV presence to author and advice columnist, Ozzy is always creating and doing new things. People love him for that—and that's what Brisk is celebrating in this web film." Apparently Ozzy will be giving viewers advice on how to be "normal"—from his own unique perspective, of course. But one sip of Brisk Iced Tea snaps Osbourne out of his promotion of normal living (take a cruise, decorate your cubicle) and transforms him back to the risk-taking rocker his fans know and love.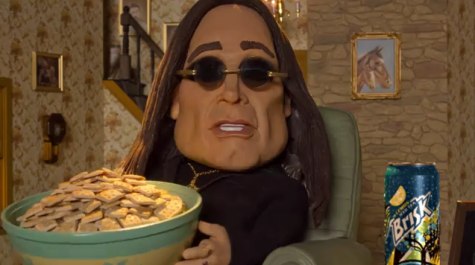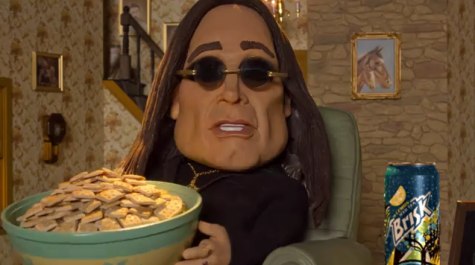 I'm not sure why Ozzy's forthcoming "web film" is garnering so much more attention than Trejo's did (am I not paying attention to the right media outlets?), but the Machete Brisk commercial strikes me as far more successful in terms of entertainment value. Both the Ozzy preview clip and Trejo's Brisk "film" are available on the Brisk Facebook page at www.facebook.com/brisk, as well as on YouTube and other online video sharing sites, so you can watch them and see what you think (an added bonus of checking out the videos on YouTube is that you will automatically have access to a behind-the-scenes video of Trejo working on the commercial).
For more information on Brisk's new advertising campaign, including details on how you can enter for a chance to have your own Brisk story animated in clay, visit the Brisk Facebook page or check out the official Brisk Iced Tea website at www.liptonbrisk.com.