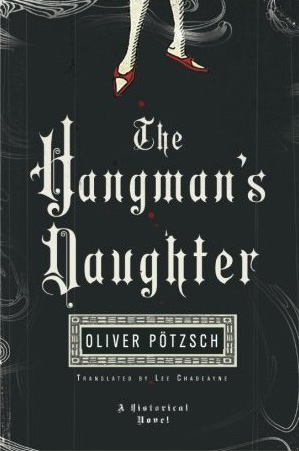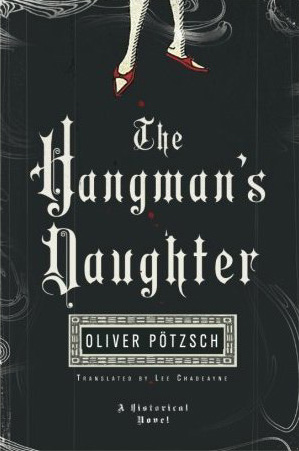 Title: The Hangman's Daughter
Author: Oliver Pötzsch
Publisher: AmazonCrossing
Release Date: December 7, 2010
I bought this for my Kindle shortly after it was released by AmazonCrossing, because they were featuring it predominantly, it was at that time a $1.99 download, and it did sound interesting. A medieval story of witchcraft and torture, a historical murder mystery written by a descendant of the family featured in the book — I have to admit I was interested. I don't usually like to buy into hype, but the price was right. Well, sometimes you get what you pay for.
The story seemed juvenile, perhaps more geared towards high school students who can handle gore and may not have previously been introduced to stronger historic fiction fare. While the story has a historical setting, and Jakob Kuisl, the main character, did exist and was an executioner, the story felt like history lite. The mystery was only to the characters as it will be apparent to anyone reading "whodunnit" — there are no twists or turns for the reader. However, we get to see how clever the hangman is as he tried to defend the midwife who predictably helped deliver his children.
The characters are predictable and won't surprise you in the least. There's the executioner with a heart, like his father before him, his somewhat loose daughter who is high spirited when women shouldn't be, the foppish physician who wants to practice medicine but rejects his father's interpretation of the subject, namely bleeding and balancing humors. It isn't surprising that the physicians son and the executioner's daughter fall in love against all convention and despite what their families or communities think, although naturally in the end Jakob's approval is won over when the fop proves himself. The townspeople are blind to what is going on around them and superstitious to a fault. The bad guy is bad, and gets points for style for turning his chopped off hand into a wire skeleton hand he's since reapplied. His henchmen, as most henchmen will be, are dumb louts. Maybe there's nothing new under the sun, but Mr. Pötzsch really could have tried a little harder.
Not being able to read German, I'm not sure if I lost something in the translation, but I want to say that I don't think so. Is this a fairly okay easy read? Yes. Like I said, maybe a young high school aged person would have liked it more than I; maybe they would be interested in history and want to research more of the era and then discover better written books. I can only hope, because otherwise I'd save your money, especially now that this book is up to the full "ebook" price of $7.99.  I also think this is going to be a series, but I don't think I'll be reading any further.
Rating: 2 / 5 Stars