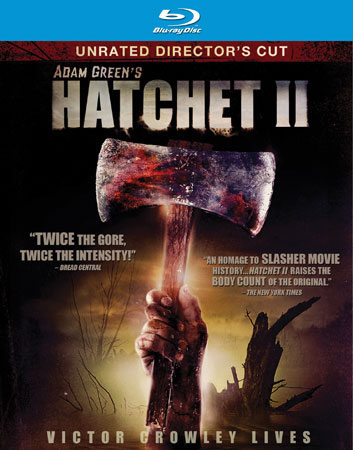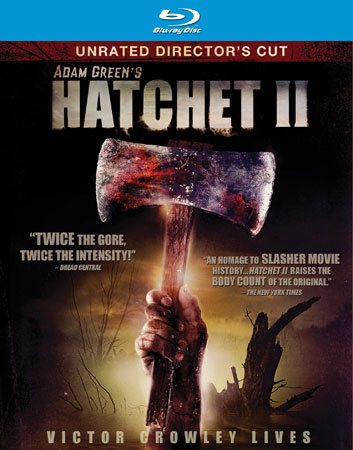 In 2006, writer and director Adam Green introduced us to the shambling, overall-wearing, swamp-dwelling terror known as Victor Crowley in his indie slasher film Hatchet. Victor returned for another rampage in 2010's controversial follow up, and now Hatchet II has made its way to Blu-ray and DVD.
The Movie
As the legend goes, if you find yourself in the wrong area of the gator infested Louisiana swamp at night, you just might hear the malformed and undead Victor Crowley calling for his father, shortly before you die a bloody and utterly unpleasant death. The boating tourists from the first Hatchet learned about Victor the hard way, and Hatchet II picks up literally right where the first one ended. Still grieving and seeking vengeance for the deaths of her father and brother, Marybeth (played by Danielle Harris, who takes over the role from Hatchet's Tamara Feldman) begins the movie in the clutches of the insane and hulking Victor Crowley (Kane Hodder). She manages to escape and make her way back to town after a brief encounter with bayou crazyman Jack Cracker (John Buechler). Once back in New Orleans, she seeks help from voodoo shop owner Reverend Zombie (Tony Todd) in the hopes of returning to the swamp that same night to recover her family's bodies and exact revenge on Crowley.
Zombie reluctantly agrees and works to assemble a hunting party to accompany them. Before anybody heads back into the swamp, we all know how bad of an idea this whole thing will turn out to be. Combine the predestined fates of two boats full of lookie-loos heading into a slasher's stomping grounds with the possibility that Reverend Zombie might have a hidden agenda of his own, and you have all the makings of a classically inspired gore romp through the marsh. And what a romp it is! From the strangulation via intestines prior to the title graphic to the much touted simultaneous chainsaw double murder later in the film, Hatchet II holds back nothing in its gleeful pursuit of the gross, bizarre, and extreme.
Hatchet essentially was modern a love letter to the American slasher genre of horror from a bygone era, and its sequel professes that love in even grander ways. The level of violence and gore honestly becomes ridiculous, but that's part of the fun of the genre. Hatchet II's literal buckets of blood and gore are not for everyone, but it's a fun and over the top take on the slasher genre for fans who can stomach the viscera. Everything about the movie feels like a good natured shout out to longtime horror fans, from the inclusion of Kane Hodder (Friday the 13th's Jason Voorhees) and Tony Todd (Candyman) in the cast (and even Nightmare on Elm Street's Robert Englund in the first Hatchet) to Team Unicorn's Rileah Vanderbilt under heavy makeup as a young Victor Crowley.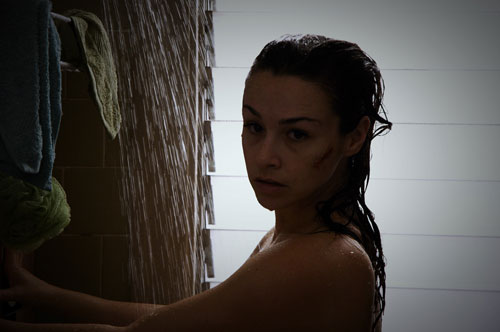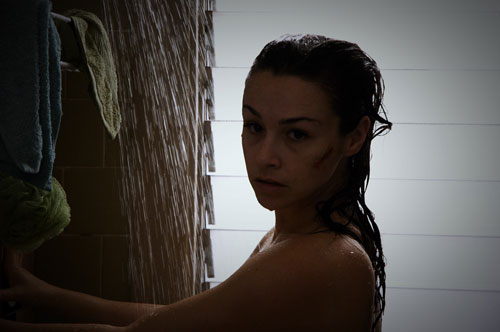 The Blu-ray
In addition to the film itself, Hatchet II on Blu-ray also includes a number of bonus features:
Production audio commentary from writer / director Adam Green, cinematographer Will Barratt, and makeup effects supervisor Robert Pendergraft
Cast audio commentary from writer / director Adam Green and actors Kane Hodder and Tony Todd
Hatchet II: Behind the Screams featurette
Hatchet II: First Look
Meet the FX Team
Promotional media: Trailer, Teaser, TV Spot, and Radio Spot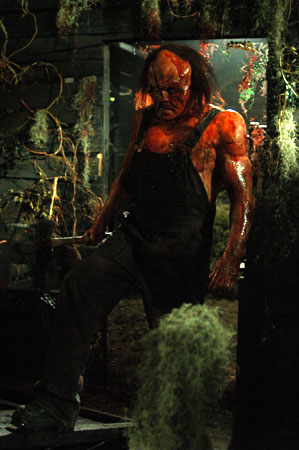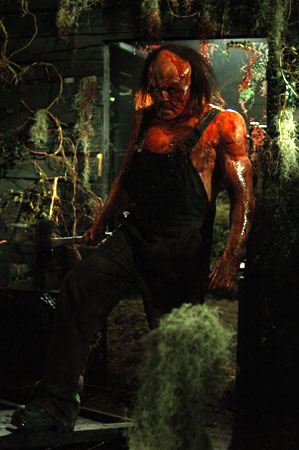 Conclusion
If you're a bit queasy and can't take all the chopping, smashing, and sawing that comes with the slasher genre, Hatchet II should be a pass for you. However, if you're a longtime fan of classic horror and slasher films, Hatchet II is a crazy movie dedicated to you and all the fans like you.