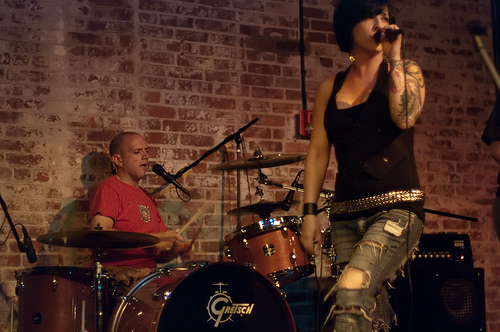 The winner of Best Breakthrough Act in Providence (RI) in the Providence Phoenix's 2009 Best Music Poll was announced yesterday, and it was much to my delight to find out that the winner is one of my favorite local bands: SexCoffee, a no-holds-barred alt-rock band that has been playing throughout Rhode Island and Massachusetts (with a handful of appearances in New York, as well) for the past six years.
Perhaps best known for their high-energy live shows, SexCoffee's debut album was released in 2007, a 10-track gem titled The Drink You Paid For. The band's sound, which ranges from garage rock ("Last Night") to alternative pop rock ("Cover My Eyes"), is expertly paired with lead singer Ruth Charbonneau's velvety mezzo-soprano voice. The foursome, described as "good to the last drop" by Limelight Magazine, consists of Sharlene DeNardo (bass), Paul Campbell (drums), and Rick Gallego (guitar) backing Charbonneau's in-your-face vocals. An extremely dynamic group, SexCoffee defies genre characterization, drawing from a varied selection of influences to create a unique blend sure to please listeners of diverse tastes.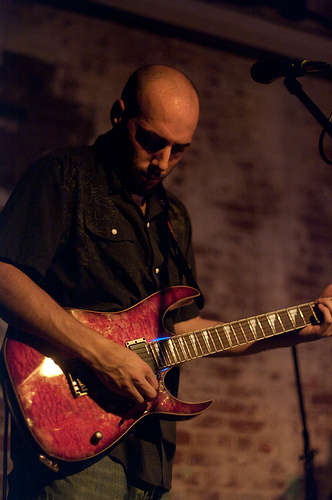 SexCoffee has received quite a bit of attention of late (and rightly so): in addition to winning the Providence Phoenix's contest, SexCoffee is also one of 10 bands chosen in the past week to compete in the BostonMusicSpotlight.com Battle of the Bands talent competition. Regardless of these successes, SexCoffee will continue to play at smaller venues like Club Hell, The Blackstone, and Ralph's Diner. Music aside, one of the best qualities that SexCoffee displays is the attitude of its band members, each of whom has as much genuine interest in melodic detail and compelling lyrics as in providing fans with an accessible, high-energy, fun and memorable performance. An extremely approachable and friendly bunch, Sharlene, Paul, Rick and Ruth are always excited to meet fans of the band, and aren't above sharing a conversation and a beer before a gig.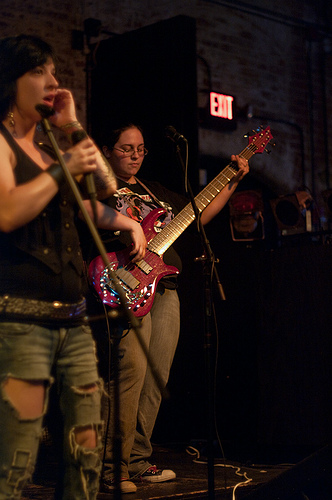 As winner of the Best Breakthrough Act in Providence, SexCoffee will play with the Rustic Overtones at Lupo's Heartbreak Hotel in Providence, RI on August 12th. The BostonMusicSpotlight battle of the bands is scheduled to take place Friday, Sept. 18th at the Cask'n Flagon outside of Fenway Park in Boston, MA. SexCoffee also has gigs scheduled at various spots in MA and RI through October (including a September 5th CD release party for The Morning After EP in Pawtucket, RI), so there are plenty of opportunities to check them out if you live in or are visiting the New England area.
You will enjoy SexCoffee if you like: Alanis Morissette, No Doubt, The Cranberries, Garbage, Pearl Jam, Letters to Cleo, Tool, Audioslave, The Red Hot Chili Peppers…
For more information on SexCoffee, the band members, upcoming tour dates, or to purchase The Drink You Paid For or pre-order The Morning After EP, head over to the band's Web site: www.sexcoffeetheband.com. Not sure you'll like SexCoffee? Check out the leadoff single from The Morning After EP, "Damascus", as well as several representative selections from The Drink You Paid For, on the band's MySpace page (www.myspace.com/SexCoffee). Like what you hear? Fandomania will have an exclusive interview with the band posted sometime in the next month or so, and will also have a review of their live show with the Rustic Overtones at Lupo's Heartbreak Hotel on August 12th.