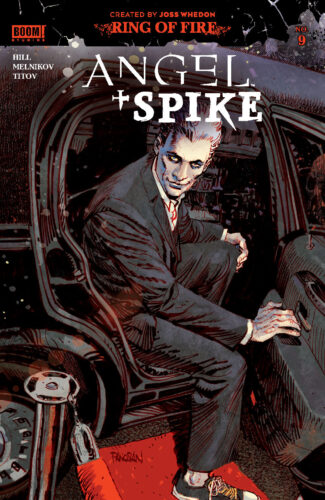 With Angel absent, it was up to Spike to step in and help Gunn and Fred defend Los Angeles against demons and danger. Now that Angel's back, can the two of them work together or are they set upon a path of familial destruction?
Note: This recap may contain spoilers!
We start off focused on a female cop, Kate, sitting in her car with a homeless kid, Dre. It's evident they know each other and she's been trying to help him out for a while. Currently she's giving him some food and attempting to locate Dre some shelter for the night, despite his reluctance to take her up on the offer for help. It appears these two characters will play a pivotal role in the storyline to come, as evidenced by what happens next.
Kate notices a shadowed figure outside her car and goes to investigate. This is no ordinary human, though, as she then notices the guy has both his eyes sewn shut. Creepy! When Kate pulls her gun on him, he disappears, but as she turns to retreat she sees the guy pulling Dre out of the car and then biting the kid in the arm before Kate can get a shot off. The mysterious figure does depart finally, but he leaves behind many questions for Kate.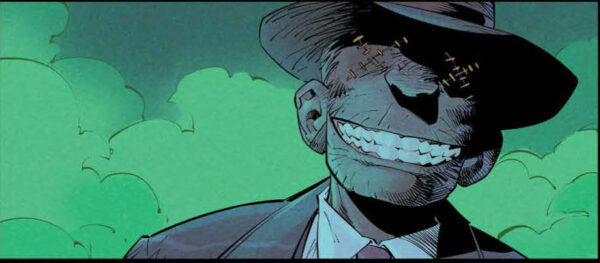 The doctor can't understand Kate's story, as there's no real evidence of what she claims. However, there is someone who might be able to help her, and that's when Lilith shows up to connect the two. Kate doesn't know who this woman is or why she should trust her, but when Lilith gives Kate a card, it seems like a good avenue to pursue, whoever this Angel person might be.
Meanwhile, over at Angel's place, the vampire is quite angry that Spike has stepped in to take his place. He knows who Spike was in the past and does not see how he could have changed, despite both Gunn and Fred telling Angel how much Spike has helped. Not getting anywhere productive, Spike gets Angel outside to talk in private and gives him the scoop about Wolfram & Hart stalking Fred, as well as Gunn's path of destruction. Someone had to help, and Spike was there and willing, even if Angel cannot see his worth. Yes, both he and Angel are dangerous, but he's also there and open to helping out. For now, Angel will agree to let him stay.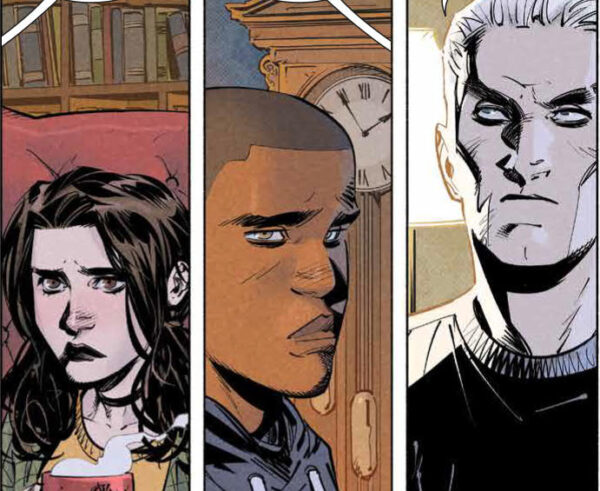 And the Angel team could use all the help they can get, considering the case Kate brings to them. She calls Angel and he agrees to meet her at the hospital parking garage to go over the situation, which is getting more dangerous by the second. The mysterious man is in the parking garage when Kate comes to the meet-up and seems to be able to control her through mental manipulation. Thankfully, Angel arrives and intervenes before anything can occur, but it does leave the question of who this mysterious man is and what he wants. Looks like Angel Investigations is going to work!
Rating: 4 / 5 Stars