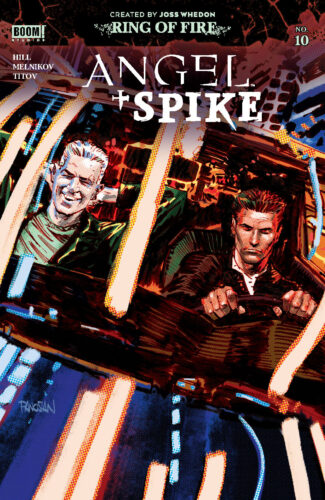 Angel has to learn to work together with the new team dynamic if he has any hope of defeating this new big bad. And trust is something that a lot of those involved will have to learn if they hope to come out the victor. No one can do it on their own.
Note: This recap may contain spoilers!
We pick up where we left off, in the garage with Detective Kate Lockley and Angel facing off against this mysterious figure. Kate's being thrown for loops right and left. First she witnessed Andre being taken down by this man, then her new contact turns out to be a vampire. The world makes little sense anymore. Angel manages to attack the mysterious figure, though the man is quite strong and is not going to be taken down easily. Not even Kate's gun stops him, but a fall off the parking garage might. So, over the edge they go, with Angel taking him down to the ground. The bad guy disappears and soon after so does Angel, leaving Kate with a lot of questions and little in the way of answers.

But she doesn't have time to consider what's going on with Angel or the figure because there are more important things going on. She gets a call to come to the hospital, so she rushes there and finds out that the situation is dire. Andre is not doing well and the doctors think he's going to die that night. Kate goes to sit beside him, urging him to fight, but there are more powerful things at play than a boy trying to overcome his injuries. A green mist enters his room, engulfing him, and Kate watches him burn alive.

Meanwhile, Angel is trying to recoup after the battle. And he's none too pleased over Spike's attempts to get them organized. But someone has to lead and Angel's not in the headspace to do it, so Spike starts assigning specialties – Fred on research, Gunn on intel, and Spike on moral support. Unfortunately, with a retreating and brooding Angel, Spike's called to serve sooner than he would like. He tries to give Angel a pep talk, to get him to focus on the mission and defeating evil rather than feeling sorry for himself. Not sure how much good it did.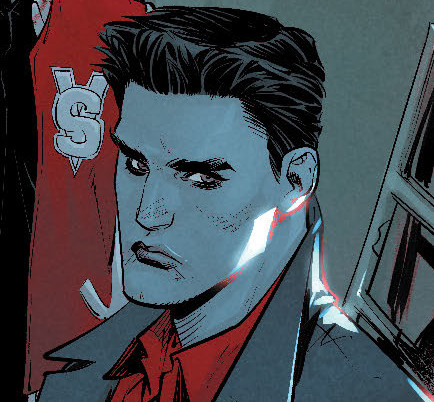 Fred and Gunn head over to Kate's apartment to try and get her to accept their help. She's not willing to do that, though. She's always been independent and she wants to remain that way. Kate's sure she can take care of herself, but she's never come up against this kind of unknown before and it doesn't look like the solitary act is going to do her any good. The green mist invades her home, engulfing her just as it did Andre, and we end the issue with Kate urging Fred and Gunn to get out before they burn as well. Trust, it's a fragile thing, but something that will prove of the utmost importance in times like these.
Rating: 4 / 5 Stars