In today's world, it's sexy to be a geek. If you are into technology, or if you know a lot about string theory and can't stop talking about it, you don't have to keep it to yourself. You don't even have to make a self-deprecating joke when people find out you're a huge Battlestar Galactica fan! From Big Bang Theory's Sheldon to President Obama making references to dilithium crystals, geeks are cool. But it wasn't always that way. Before these movies came along in the 80s, nerds and geeks were social pariahs. But now, thanks in part to these films, everyone recognizes the fundamental truth that we at Fandomania have known all along: it's cool to be a geek.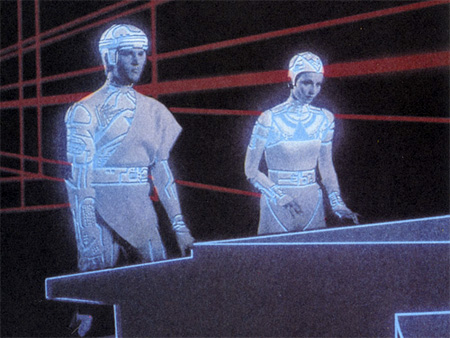 Imagine a world where Pac-Man, Donkey Kong, and Frogger are the most advanced computer games in existence. Imagine, furthermore, that you have to go to an arcade game to play those games, and you have to pay 25 cents for each game. There is no Internet. There is no World Wide Web.
There is only Tron.
In 1982, Jeff Bridges starred as Kevin Flynn, computer programmer who wrote video game code for evil corporate giant ENCOM by day and stole mainframe programming time to work on his own creations by night. This was back when personal computers didn't have enough computing power to really get things done, so if you were a real hacker, you had to steal time from evil corporate giants and use their mainframes. At least, that's what Hollywood thought.
Flynn gets turned into a digital version of himself and sucked into the mainframe, where there is an entire digital world that looks strangely like an early 80s nightclub, except with even tighter pants. It turns out the mainframe has decided it can run things better than the humans can, so it's going to hack into the Pentagon and take over the world. It's up to Flynn to battle his way through various challenges and games to get to the MCP (master control program), foil the MCP's evil schemes to take over the Pentagon, and return himself back to the analog world.
When this movie came out, computers were still a novelty for most people. The Microsoft mission statement "a PC on every desk" seemed like sheer fantasy to the average non-geek. But the techno-geeks and gamers and hackers knew better. They knew that eventually the world would rise or fall on computers, computer security, and computer literacy. Tron was one of the first movies that put that concept in terms that non-geeks could understand: an action movie. This movie served as a metaphor for the reality that we live in today, and put it in a form that non-geeks could understand.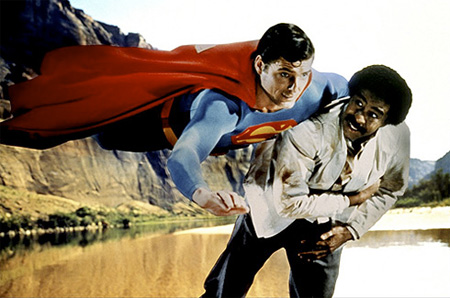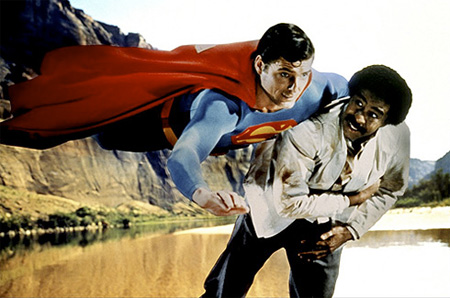 Sure, this movie was the beginning of the end of the original Superman movie franchise. But it also showed that if you want to give the most powerful man on earth a run for his money, the first thing you need is a tech geek to run your super computer. Like Tron, this movie came out just before the technology got good enough for the average person to see the true potential of the personal computer. But after they saw this movie, they were like "hmm.. maybe I should find out what CPU stands for."
Gus Gorman, played by Richard Pryor, is a perpetual loser until a career training course shows him how good he is at hacking. He's so good at it, in fact, he single-handedly salami slices millions of dollars from the bank he works for. Webster, the owner of the company, gets wind of Gus's tech-geek genius, and recruits him to perform all kinds of dastardly deeds, including manufacturing red Kryptonite and reprogramming weather satellites to cause hurricanes (instead of just observing them).
This is some true computer genius tech stuff. And Richard Pryor as Gus is hilarious. He's got personality, he's got charm, he's got a great mustache. Sure, he nearly fights Superman to a standstill with the super computer he built, but that's not the point. The point is that it was entertaining to watch him do it. What did the general population learn from this movie? That geeks have personality.
The other story is the one behind the scenes. Audiences (or maybe just the studios) loved Richard Pryor's goofy geeky schtick so much, he signed a deal with Columbia for $40 million. When this movie came out, Hollywood — and the rest of the world — was starting to realize it's cool to be a geek.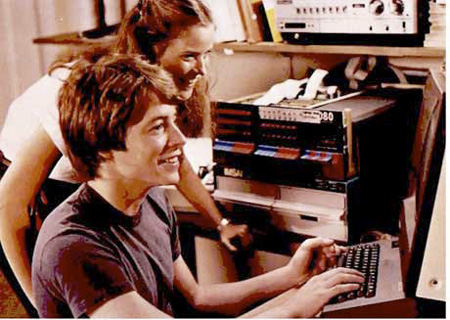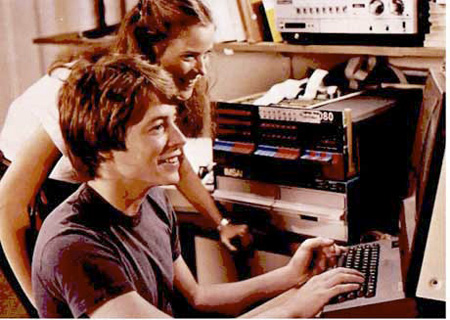 In this 80s geek classic, our hero David Lightman sits in his bedroom all day hacking on his computer. That already sounds like a great life to me. But it doesn't stop there. Not only does he hack all day, but the hot chick next door starts hanging out with him in his bedroom!
David causes the military to nearly destroy the planet, and then saves them from their own inability to outsmart their computer. Does it get any better? Yes, it does. In the process of endangering and then saving the world, Lightman nearly gets his head clawed off by a model pterodactyl, he plays a bunch of tic-tac-toe with the Pentagon's AI, and he uses his hacking skills to make free phone calls from a pay phone (80s plot device #324 to show your protagonist has tech skills. Plot device #323, which is also used here, is to hook up the computer to cheap speakers to the audience can hear the computer talking in a creepy monotone voice).
The primary lessons we learned from this movie are:
Artificially intelligent super computers and nuclear weapons don't mix (see Tron and Superman III, above)
Computers hate tic-tac-toe
Geeks in hooded sweatshirts are sexy.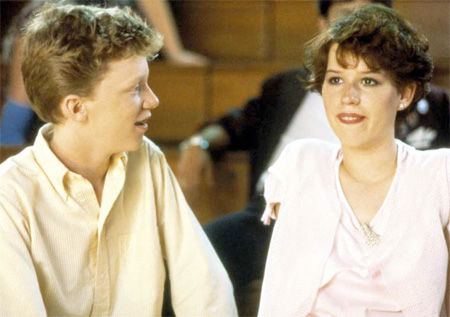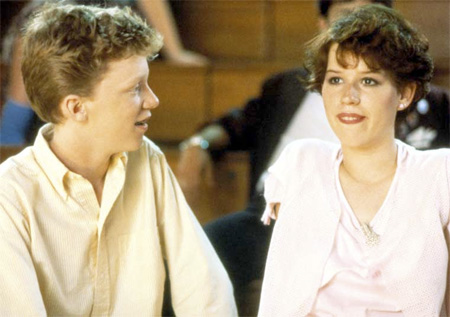 This movie chronicles the 16th birthday of our heroine Samantha "Sam" Baker. Everyone — even her mother — forgets her birthday. But the worst thing about the whole affair is that the guy she thinks is SO dreamy doesn't even know she exists. At least, that's what she thinks. What starts out as our heroine's worst birthday ever ends as her best when it turns out her beloved rich hunky guy is sick of being with the cool crowd, and decides to get together with someone not so fake. In other words, he's totally into Sam.
That's all fun, and we all are happy when she gets her guy in the end, but that's not the cool part. The cool thing about this movie — in terms of making it cool to be a geek — is the brilliant subplot starring the über-geek himself: Anthony Michael Hall. That's right, this movie would have been pure crap if not for super geek Ted.
Sure, he starts out making us cringe. We watch him make a fool of himself. We watch him think he's being cool, but actually being a fool. Then, we watch him try to pick up Sam, and fall flat on his face. But he keeps at it and before long he mans up in true geek form. He gets Sam to loan him her panties so he can win a bet. He goes to the beautiful people party. He agrees to take home Jake's super-hot-top-of-the-popular-people girlfriend, and to do it in a Rolls Royce.
Not only does he drive around with a hot chick in a super cool car all night, but he hooks up with her. The next morning she admits that she is pretty sure she liked it, and decides to date him!
Yet again, we see that the geek can rise to the top. We see, according to the philosophy of the 80s movies, that geeks have the most to offer. They are interesting enough to steal the movie away from the primary plot, but there's more to it than that. The geeks can get the girl in the end, too (and if you count Sam as a geek, they can get the guy).
Plus, how did our heroine hook up with Ryan? She hooked up with him because the geek intervened. Sure, Ted wasn't a technology geek. Actually maybe he was a tech geek or maybe he was a stamp collecting geek. The movie doesn't go into that. But the point is that he was a geek, and he served as the diplomat, allowing the popular kid to hook up with the unpopular kid. So maybe he was a diplomacy geek. In fact, that would make a great sequel. Send Ted to the Middle East. Problem solved.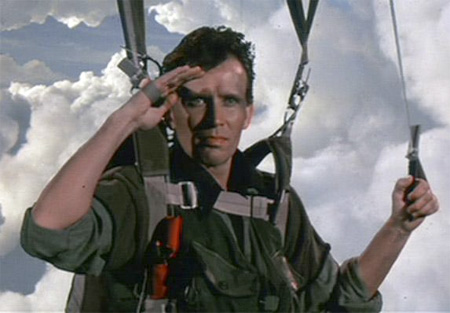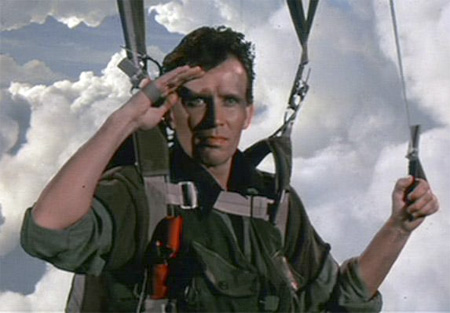 The world was begging for it, so Buckaroo Banzai gave it to us: a geek super hero. You might be saying "wait, Superman is a geek. He poses as Clark Kent, a total nerd, in order to protect his secret identity." But no, that's just his cover. Buckaroo lets his geekiness all hang out there for everyone to see. In fact, it hangs so low, he uses it to save the world. Those who saw Buckaroo Banzai learned that Jeff Goldblum is always great in a supporting role. But more importantly, they also learned that only a true geek can save the world.
Buckaroo is, among other things, a rock musician, race car driver, neurosurgeon, comic book hero, and cowboy.* The guy can do it all. He's even got the best quotes: "You can check your anatomy all you want, and even though there may be normal variation, when it comes right down to it, this far inside the head it all looks the same. No, no, no, don't tug on that. You never know what it might be attached to."
And he's got a team of really cool geeks to back him up. The lesson is (aside from the Jeff Goldblum lesson and the geeks saving the world lesson): don't mess with geeks, because if you mess with geeks, they'll use their geek powers to totally ruin your day. That goes double for trans-dimensional aliens trying to take over the earth by posing as defense contractors.
As an added bonus, Peter Weller (also known for his brilliant portrayal as RoboCop) holds a Master's degree in Roman and Renaissance Art from Syracuse University, and is currently finishing his PhD in Art History from UCLA. So, not only did he play a geek superhero, he's a geek in real life too.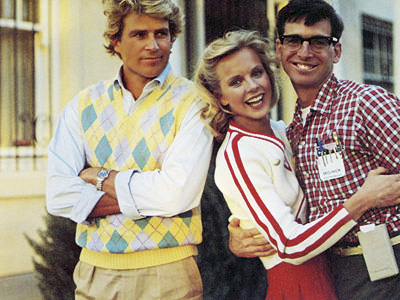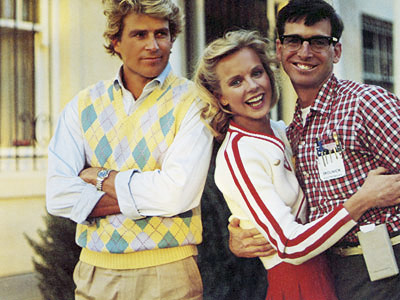 When it comes to the social hierarchy, college levels the playing field. There's a little something for everyone, and unlike the rigid clique hierarchy system in high school, in college, coolness is a relative concept.
If Weird Science showed us that geeks can be sexy, Revenge of the Nerds showed us that geeks throw the best parties.** The movie starts with our heroes Lewis and Gilbert heading off to college. Shortly after starting class, the football team burns down their fraternity house in a freak partying accident.
They take over the freshman dorms as their new fraternity house, forcing our heroes into the basketball gym. But this is college, and our heroes aren't going to take this lying down. They form their own nerd fraternity. The athletes think partying and getting laid and generally having a good time is athlete territory. They soon find out how wrong they are!
Confrontations ensue: outrageous parties, panty raids, and a set of competitions to determine who will lead the Greek council. Of course, our heroes use their geeks skills to win the competitions: biochemistry to neutralize the effects of alcohol, aerodynamic javelins that take advantage of Lamar's "limp wristed throwing style," and a live music performance with 80s synthesizers and electric violins.
This all culminates in perhaps the greatest speech of all time. Gilbert, newly elected president of the Greek council, calls for an end to nerd persecution. He invites everyone who has ever felt left out, laughed at, or picked on to come and join him.
Of course, that includes everyone who has ever lived, and we realize that nerd persecution must end not just because it's not nice, but because in reality we are all nerds. Plus, geeks throw the best parties, and when they graduate they'll run the best companies, so it's best to team up with them now so you can get a decent job after graduation.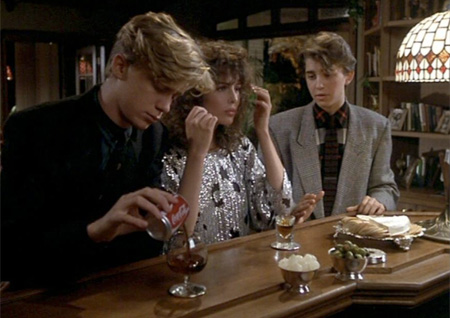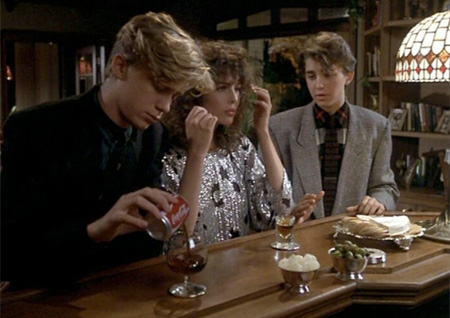 Here is another formula for producing a classic 80s movie:
Computers
At least one big, out of control party (see Revenge of the Nerds, above)
A socially awkward geek who turns out in the end to be really cool but just needed a crazy adventure to bring out his inner awesomeness. Preferably, this geek should be played by Anthony Michael Hall.
A fourth ingredient, if you really want that push over the cliff, is to include at least one hot chick with hair so big it must have been teased for three days by a team of 20 coke-sniffing orangutans.
That's where Weird Science comes in. The fun all starts when Gary Wallace (Anthony Michael Hall) and Wyatt Donnelly (Ilan Mitchell-Smith) use their hacking skills to create the perfect super model 80s hot chick Lisa (Kelly LeBrock). She's beautiful, she's self-confident, and, best of all, she's got big hair. Her hair is so big, and so teased, and so hard, that after shooting this movie, they used it as the outer hull of the International Space Station. I'm kidding about the Space Station thing, but she turns out to be the perfect for bringing our heroes out of their shell.
She takes our heroes out on the town, she makes them throw a huge party, and talks up how manly they are to the popular girls. She even turns Wyatt's bully older brother into a giant pile of horse dung.
This movie foreshadowed the truth that we all now live with: anything worth doing requires a team of geeks to get it done. You may not be able to invent a woman out of thin air yet, but anything else can be accomplished if you hire the right geek. Wanna make money? An accounting geek better be there to keep the books straight. You want to buy a major sports team? You need a sports geek to keep your team stats in line. Everything worth doing requires a geek. It's the fundamental truth of modern society, and it all started with Weird Science.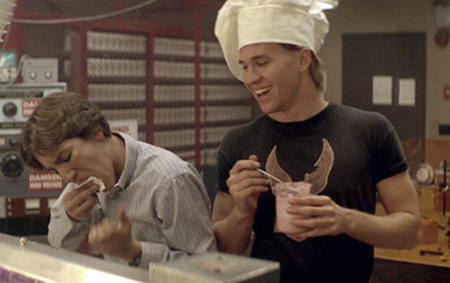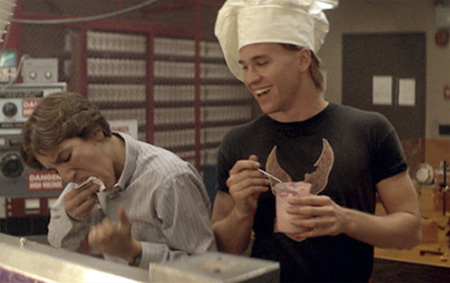 Nowadays, it goes without saying that geeks are totally hot and sexy. But in the 80s, the general population was completely ignorant of this obvious truth. They were ignorant, that is, until Real Genius hit theaters. Val Kilmer starred as Chris Knight, a physics student who has learned things the hard way. He knows that with real genius comes real responsibility… the responsibility to party like a raging animal!
We start out watching Mitch Taylor, a boy genius, start his freshman year at Pacific Tech at the tender age of 16. His new roommate is Chris Knight. As it turns out, Chris Knight used to be just like him. But that was when he was a freshman. Now, Chris is a senior, and he has learned to use his genius skills for more important things: parties, practical jokes, and looking sexy.
This is one of the few movies to make a montage about studying that is actually fun to watch. But there's more to it than making finals look interesting. This movie's got hot geeks, it's got lasers, and there's even a guy living in Mitch's closet attempting to win the lottery using a fractal algorithm. On top of that, William Atherton plays the smarmiest of tenured professors: Dr. Jerry Hathaway. I don't want to give it away, but that thing they do to his house is completely awesome and richly deserved. Too bad the guys at MythBusters proved it can't be done in real life… yet.
Thanks to Real Genius, the rest of the world learned one of the the fundamental truths of life: geeks are sexy.
** Basically, Buckaroo is the Leonardo Da Vinci of the 80s movie geeks.
*** I'm using my own definition of nerd: if a geek is a person who's exceptionally interested, knowledgeable, or skilled in a certain field, then a nerd is a geek that has that level of knowledge and/or enthusiasm in many fields. Thus Einstein was a geek, since he was totally into physics. But Leonardo da Vinci, Benjamin Franklin, and Buckaroo Bonzai would be nerds, because they were into a whole bunch of stuff. If I'm not mistaken, Celeste and Jason have totally different definitions than mine.