It's the fourth Thursday in November, that annual holiday on which we give thanks for the people and things important to us. As a voracious TV addict and reviewer, my thankful thoughts include some outstanding TV shows that stand above the mass of mediocrity. These are five series with currently airing episodes that make me thankful to be a fan.
5. Human Target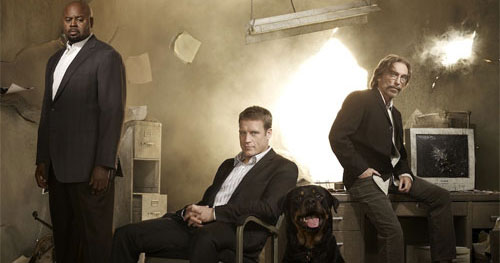 In an age that embraces comic book adaptations, Human Target is the comic translation that nobody realizes was a comic book. It's a weekly drama on Fox that just started its second season and stars TV's greatest superhero team of non-superpowered heroes. Mark Valley is former assassin Christopher Chance, working to redeem the ugliness of his past. Chi McBride plays Chi McBride, this time named Laverne Winston, a former cop and Chance's business partner. Watchmen's Jackie Earle Haley is Guerrero, another former assassin and possibly the greatest example of understated menace in recent fiction. The three (now five, as Indira Varma and Janet Montgomery recently joined the cast and team) work together to right wrongs and to protect the helpless from their lair in San Francisco.
4. Boardwalk Empire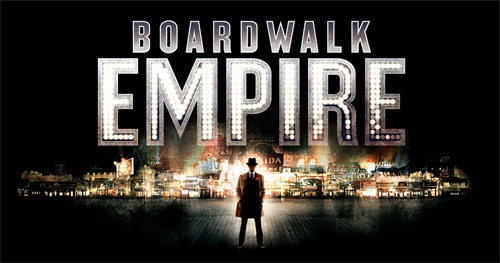 In the absence of The Sopranos, HBO was in need of a new and engaging gangster series. Terence Winter delivered just such a show with his adaptation of Nelson Johnson's Boardwalk Empire: The Birth, High Times, and Corruption of Atlantic City. Boasting a production crew with names like Martin Scorsese and Mark Wahlberg, Boardwalk Empire premiered in September to rave reviews and already has secured a second season. Steve Buscemi appears in one of his rare starring roles as Nucky Thompson, the corrupt treasurer and "boss" of Atlantic City. The political and criminal dealings range from New Jersey to Chicago and back with frequent appearances by the likes of Al Capone and Lucky Luciano. It's a fantastic period piece about Prohibition, morality, and the mob in the early 1920s.
3. Dexter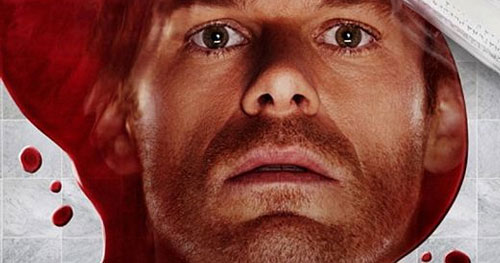 Dexter is in its fifth season now and, after hitting a few early bumps, is as engaging and suspenseful as ever. The series stars Michael C. Hall as Dexter Morgan, a Miami Homicide blood spatter analyst who moonlights as a serial killer, offing criminals he judges unfit to live after they have evaded the legal system. This season deviates from the previous four in that there has not been one central villain to antagonize Dexter throughout the episodes until just recently. The bulk of this season has been about Dexter dealing with the tragedy that ended season four and making a new connection with new series regular Julia Stiles as Lumen, a young woman with some heavy and dark baggage of her own.
2. The Walking Dead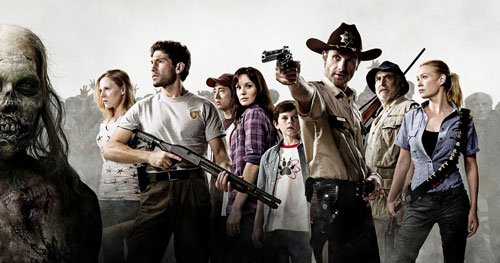 AMC has built a recent reputation for creating outstanding original series with Mad Men and Breaking Bad. After stumbling with the recently canceled single season of Rubicon, they launched their newest series, the comic book-inspired zombie apocalypse tale The Walking Dead, on Halloween night. Based on the ongoing comic series by Robert Kirkman, The Walking Dead is a story about humans struggling to survive after the world has died. The first season is only six episodes long, but every hour that has aired so far has been brutal, gripping, and uncompromising TV. The series boasts the most consistently gory special effects I've ever seen on television, but the real guts of the show are in the human cast, lead by Andrew Lincoln as former Georgia sheriff Rick Grimes, trying to protect his family from the ever present terror of the undead.
1. Fringe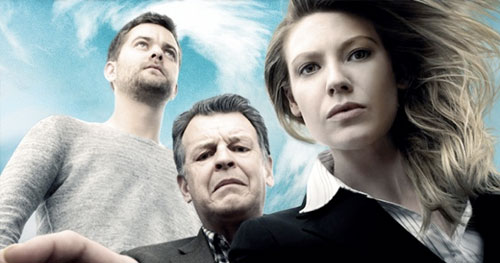 J.J. Abrams's spiritual successor to The X-Files tops my list for many reasons, not the least of which being that Fox is about to move it into the Friday night 9 pm death slot, despite its being the best show currently on TV. Fringe is a clever and at times mindbending science fiction mystery about FBI agent Olivia Dunham (Anna Torv) who teams with mad scientist Walter Bishop (John Noble) and his son Peter (Joshua Jackson) to investigate mysteries involving fringe science and seemingly impossible events. The groundwork of the first two seasons has given way to a crazily brave third season that is airing now and might be the show's last, if Fox's propensity for axing smart shows continues. This season's story is about duality, trust, and alternate dimensions. In what I believe to be unprecedented formatting, the series alternates episodes between realities each week now, presenting the same cast as their "mirror" selves every other week. It's all building to a universe-shattering confrontation and is must see TV for any fan of intelligent and character-driven sci-fi.