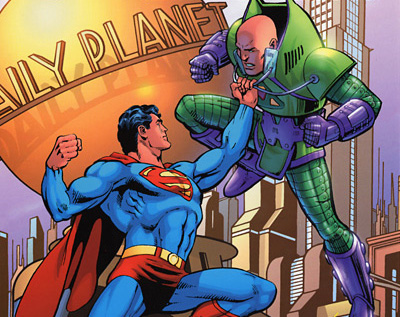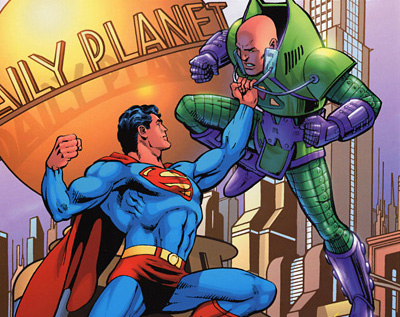 Some heroes we like because of their super powers. Others we admire for their wit and cunning. Some heroes have to overcome serious personal flaws, while others have no personal challenges other than the evils of society they try to right. But there is one common ingredient among the truly great heroes of fiction. It's that ingredient that makes us keep coming back, year after year, decade after decade, until they become true icons of the fictional landscape: the greatest heroes have the greatest villain pantheons.
5. Ben Tennyson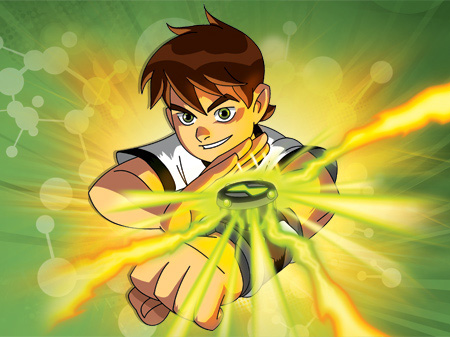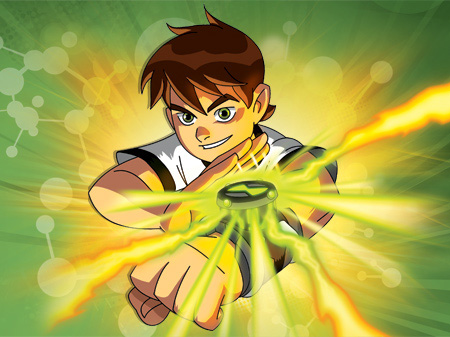 With a five-year (and counting) run on the Cartoon Network, plus an animated film and two live-action movies, Ben Tennyson has racked up more enemies before voting age than most heroes do in a lifetime. And why not? Ben 10 is a show about a kid who can transform into various aliens. And his supporting team includes his cousin who has all kinds of magic powers and a best friend who is made of rock and steel and other villain bashing stuff (and whose souped-up car gets smashed in every episode). Plus, Ben and his team are tasked with defending the Earth from wayward aliens. Sounds like a winning formula to me, especially considering how many aliens seem to want to invade our poor little blue planet.
But the best part is his rogue's gallery. Vilgax — a strong man with a sense of humor — is the obvious top of the list. But the fun doesn't stop there. The Highbreed, DNAliens, Enoch and Driscoll (and the other Forever Knights), Eon, and Hex round out the list.
4. Captain James T. Kirk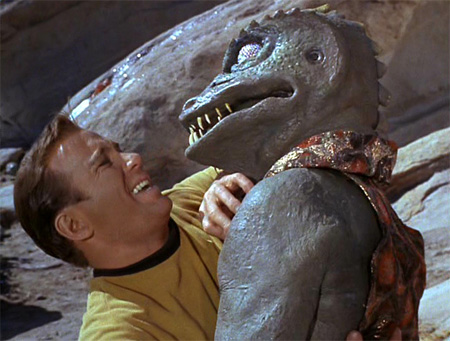 Each week on Star Trek, the Captain would fly through outer space, confronting alien villains. How did he defeat them? Usually by seducing hot alien chicks. It doesn't make sense when you first think about it, but it was the '60s, so somehow it made sense at the time.
The point is, Kirk has racked up an impressive pantheon of villains. Who could forget the Gorn? Don't let the rubber suit fool you; this lizard man was so intense, Kirk had to develop his patented double footed flying side kick just to slow him down. Then, there was the space con-man Mudd. And who could forget Mugato, the white gorilla? Of course, any discussion of Kirk's enemies requires a mention of the Klingons. He killed too many to name in one post. My personal favorite was General Chang from Star Trek VI: The Undiscovered Country, not only because he was the only bald Klingon to die at Kirk's hand, but also because he made quoting Shakespeare seem so evil.
You thought I forgot about the most important Kirk villain, but I was just saving the best for last. On the count of three: 1… 2… 3… KHHHAAAAAAANNNNNNNN!!!!!
3. Spider-Man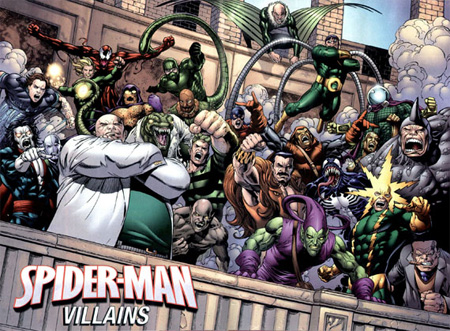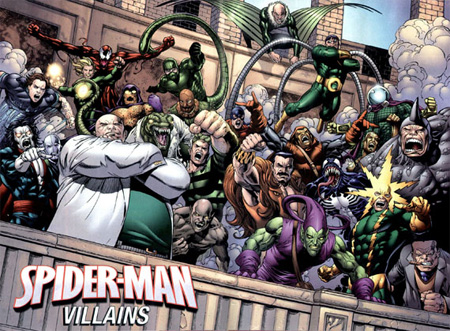 Can't a poor teenage genious endowed with super powers by a radioactive spider bite get a break? Not if he's Peter Parker. Whenever Peter is about to set his personal life straight, some random villain shows up to ruin it. If Mary Jane and Aunt May only knew the pantheon of villains that Spider-Man has saved them from over the years! The better-known baddies include Dr. Octopus, the Green Goblin, the Hobgoblin, Venom, the Sand Man, the Chameleon, the Kingpin… the list goes on. My personal favorite is Felicia Hardy, aka Black Cat. She may not have been his most dangerous enemy, but she was the most difficult. He fell in love with her, after all. Word to the wise: don't trust a cat burglar. Especially if she keeps creating a love triangle between you and your high school sweetheart.
2. James Bond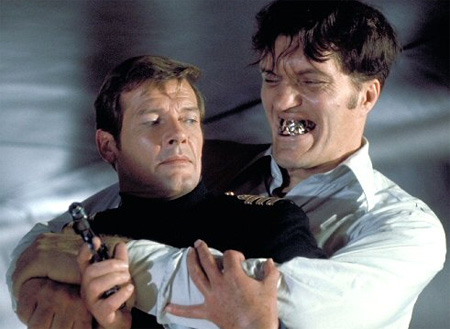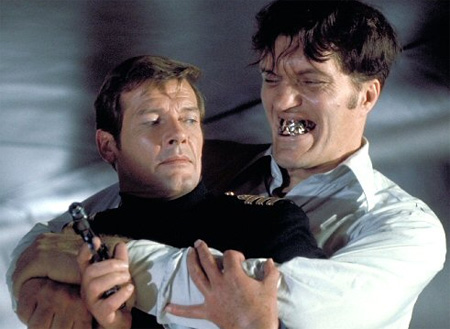 James Bond, like Captain Kirk, likes to defeat his villains by going around seducing women. I'm still not sure how that works, but it works, which is the important thing. The other important thing is that 007's list of villains — Hugo Drax, Max Zorin, General Koskov, Octopussy, Xenia Onatopp, and SPECTRE, among others — represent one of the all time classic villain pantheons. don't worry, I didn't forget about Goldfinger. How many heroes inspire imitation and satire not only of themselves, but also of their villains? Jaws and Dr. No round out the crew of cruelty, making James Bond's list of enemies one of the all time classics.
1. Batman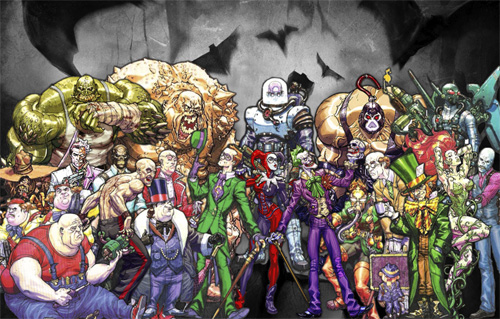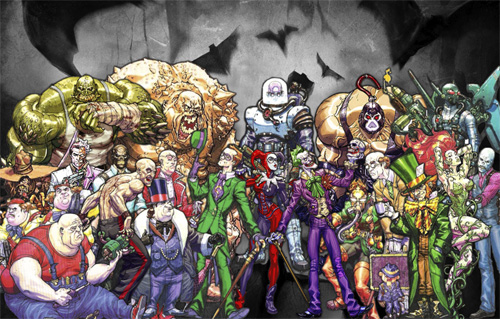 Let's play a little word association game. I'll say a word and you tell me the first thing that pops into your head. Ready? Here we go: Batman!
If you said Joker, you know why Batman is number one on our list. (If you said Robin, then you lose geek points. The correct name is Nightwing.) This also helps explain why people keep on making movie franchises out of him — because the fascinating list of evil enemies never ends: Joker, Penguin, Riddler, Two-Face, Bane, Catwoman, the Mad Hatter, Man-Bat, Scarecrow… the list goes on. Even the newest addition — Harley Quinn — has taken on legendary status. If you define a man by the greatness of his enemies (someone important once said that, but I wasn't paying attention to who it was), then Batman deserves this spot at the top of our list.
Honorable Mentions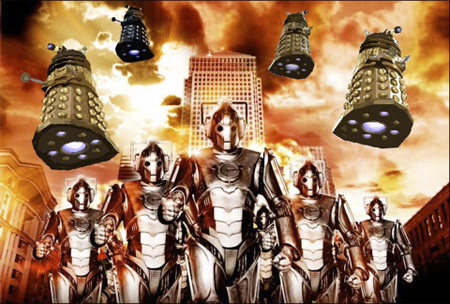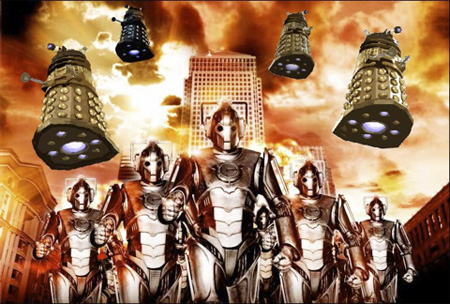 The character's been around since the '60s, so he's had plenty of time to rack up a nemesis or two. But it's not just the volume of enemies, it's also their style. They just have so much panache!
I could have put him in the actual list, but I already had another D.C. Comics superhero, so I had to knock him down a notch.
Canada
I'm kidding. Everybody loves Canadians.