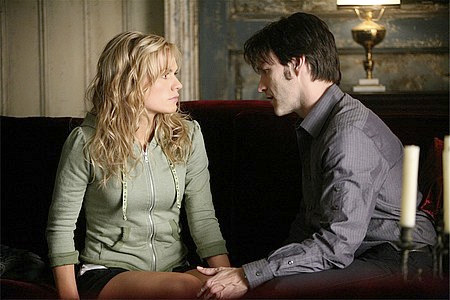 Inspired by Sean's post from last week, 5 Actors That Should Have Been Allowed to Use Their Natural Accents, Paige responds with her own list which takes the idea in the opposite direction.
When it comes to domestic accents, one thing is always true: an incorrect accent is always most painful to individuals from the particular part of the country where the accent in question originates. For that reason, the order in which the following actors and actresses appear is more of a suggestion than it is a non-negotiable pronouncement — obviously, film and television audiences that hail from Louisiana are more likely to rate Anna Paquin's dreadful deep Southern accent closer to, if not at, number one than someone from Washington state might, for example.
The universal truth remains that some actors and actresses, regardless of how talented they might be, were not meant to take on roles that require them to emulate certain (or in some cases any) domestic U.S. accents. Some of these actors and actresses might even be able to take on foreign accents with passable results (it's far more difficult for the American public to tell if an actor's Russian-stilted English sounds wrong than to notice that their Boston accent makes them sound like they're gargling a mouthful of rocks), but at the end of the day these individuals were just not meant to take on a Missouri or New York accent.
5. Diane Lane as Christina "Chris" Cotter (The Perfect Storm)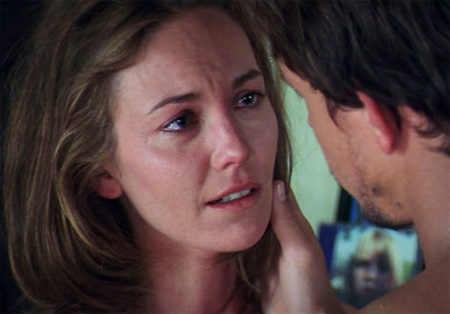 Diane Lane's Gloucester accent is so terrible that half of the people who watch The Perfect Storm think that she's attempting a Boston accent. While this might be nit-picky, the difference between the way that someone from Gloucester and someone from Boston speaks is blatant to anyone from Massachusetts, and probably to anyone from the greater New England area as well. Apparently the Gloucester residents who recall the actual Andrea Gail voyage were astounded by Lane's constant use of hard Rs as well as the generic "Glosta" accents used by many of her costars.
Fortunately, Lane's accent (and those of several of her costars), although painful for many New Englanders, doesn't permeate enough of the film to ruin what is otherwise an excellent film.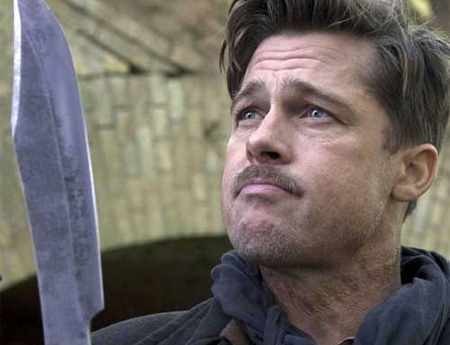 As much as I hate to admit anything negative about Quentin Tarantino's fictional WWII epic Inglourious Basterds, the fact remains that the accent adopted by Brad Pitt for his role as Lt. Aldo "The Apache" Raine is, at times, laughable. It's unclear whether Pitt played up his character's Tennessee accent on purpose or if this is one more incident to add to the ever-increasing list of accent faux pas made by the actor over the years (think of his "Irish" accent in The Devil's Own and his "Austrian" accent in Seven Years in Tibet, for example).
While dramatic, Tarantino's Inglourious Basterds is not without a sense of humor and that may be the saving grace for Pitt's character — Lt. Raine and his band of Nazi-hunting Jewish-American soldiers provide a significant amount of the film's comic relief, partially due to the accents used by Pitt and his costar Eli Roth, who plays Sgt. Donny "The Bear Jew" Donowitz, a Boston native with a proclivity for beating Nazi soldiers to death with a baseball bat.
3. Anna Paquin as Sookie Stackhouse (True Blood)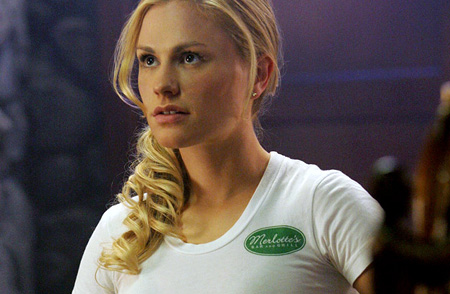 The fact that Anna Paquin's Southern accent is atrocious isn't entirely her fault. Granted, it is an indication that she doesn't do that particular accent very well, but given the poor quality of the accents displayed by the majority of the actors and actresses cast in HBO's hit series True Blood, we can't hold Paquin entirely responsible for the pain that her attempted Southern drawl causes. The majority of the filming for True Blood takes place in various parts of California and, based on the show's IMDb profile, it appears that when HBO did take the cast down South it was mainly to shoot the pilot and only to a few locales — namely Shreveport, Baton Rouge and Mansfield, LA. Since we all know how quickly television pilots and episodes are filmed, it seems safe to assume that Paquin and her colleagues didn't get to spend much time with the Louisiana natives, working to pick up the nuances of a deep Southern accent.
We should also take into consideration the demographics of the show's audience. For example, Paquin's Southern accent sounds perfectly fine to the untrained ears of most New England audiences. It takes a bit more exposure to the Big Easy to be able to detect the difference between a generic Hollywood "Southern accent" and the way that individuals from Louisiana actually speak — especially those from the deep woods of that swampy state. While some exposure will alert a listener to how poor Anna Paquin's accent on True Blood truly is (and here's a nod to British actor Stephen Moyer, who plays the vampire Bill on the show, for his notable and epic failure at a Southern accent), a highly trained ear will note that many of the individuals on the show — which is set in New Orleans and the surrounding areas of Louisiana — speak with a Georgian accent!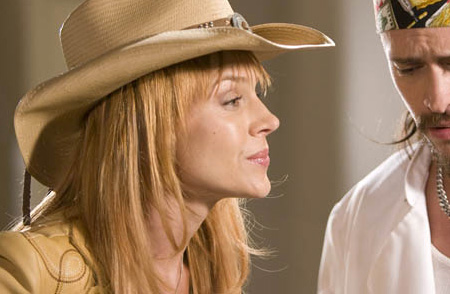 For those of you that are unfamiliar with the Boondock Saints franchise, The Boondock Saints II: All Saints Day is a long-awaited sequel to director Troy Duffy's 1999 cult classic The Boondock Saints that was released in theaters in 2009. While the majority of Boondock Saints fans recognized that a sequel could never live up to their beloved film, I doubt that they expected All Saints Day to be the self-indulgent, masturbatory piece of crap that it turned out to be. One of the factors that contribute to the film's painful nature is Julie Benz's portrayal of Eunice Bloom, an FBI Agent who must, based on her Hollywood generic Southern accent, hail from an unnamed, indecipherable part of the southern United States.
Part of the problem with Eunice is the terrible dialogue that Duffy provided; however, the rest of the blame falls squarely on the shoulders of Julie Benz and the film's casting director, Tina Gerussi (Resident Evil: Apocalypse, Dark Water). Benz's accent is so inaccurate that even the untrained ear of a listener from New England or the West Coast will easily pick up on how "wrong" she sounds throughout the film. Without knowing which part of the South Eunice is supposed to be from, it is difficult to point out any specific issues with the way Benz speaks in the film aside from the immediate and painful recognition upon Eunice Bloom's first line that Julie Benz is not from the South (in fact, she was born and raised in Pennsylvania) and probably hasn't spent a significant amount of time conversing with anyone from the southern U.S.
1. Alec Baldwin as Cpt. George Ellerby (The Departed)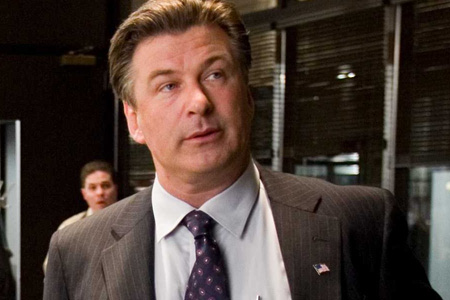 Even those of us from the far reaches of the suburban sprawl that surrounds the city of Boston, MA — those of us who don't number ourselves among those with a true Boston accent — are often pegged as being from the Boston area while in other areas of the country. That is perhaps why Alec Baldwin's "Boston" accent in The Departed never seems to make any of the worst accents of all times lists that circulate the blogosphere from time to time.
As an individual intimately familiar with the difference between a Boston accent, a "Southie" (Southern Boston) accent, and the more general Southeastern Massachusetts accent, I can tell you with the utmost confidence that Alec Baldwin should never, ever, for any reason attempt to emulate the diction and intonation of a native Boston speaker. While Baldwin's accent didn't quite ruin the film — as previously mentioned, it was close enough for the majority of audiences that they wouldn't be able to tell the difference, much less notice that a difference existed to begin with — it does take away from his character, whose "ahhs" and "go fahk yahselfs" smack of laziness and act as a subtle slap in the face to Boston natives.
The moral of this story? Never cast Alec Baldwin in a role that requires a very specific accent or, if you do, tweak the character enough to allow him to speak without some phoned-in phrases meant to emulate the way a geographically determined group of people talk. On a side note I do have point out that I'm forced by popular opinion to give a nod to Jack Nicholson for his deplorable Boston accent in The Departed. I suppose I didn't notice it because I was so preoccupied with Baldwin's garbling throughout the film.