We collected input from hundreds of visitors to the site, convention attendees, and industry professionals to compile the list of the 100 Greatest Fictional Characters of All Time. You can see the beginning of the project here, where you'll also find an index of all the results to date.
Today we bring you the next five in our list of 100.
30. Joker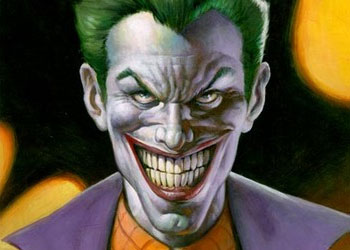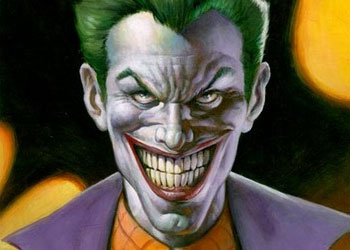 Appears In: DC Comics
Created By: Jerry Robinson, Bill Finger, and Bob Kane
Batman's demented nemesis is everything a memorable comic book villain should be–brilliant, nefarious, and just crazy enough to be unpredictable. The Joker has been a character the fans have loved to hate for a long time, but Heath Ledger brought new popularity to the Clown Prince of Crime with his portrayal in The Dark Knight.
29. Aragorn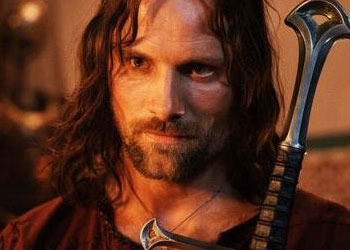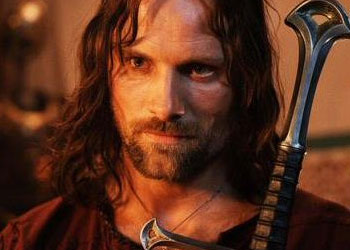 Appears In: The Lord of the Rings
Created By: J.R.R. Tolkien
From Ranger to returned king, the man known as Strider is a seminal and archetypal hero in epic fantasy. Aragorn is the leader of the Fellowship that guides Frodo on his journey toward Mordor, and he is one of the primary and most beloved characters of Tolkien's Middle Earth.
Voter Comments: "The ultimate reluctant fantasy hero. Who isn't gay for the 'Gorn?" – Grant Gould
28. Odysseus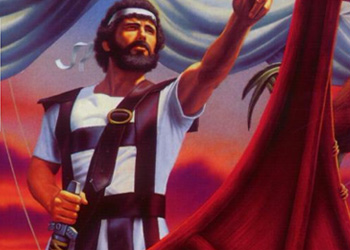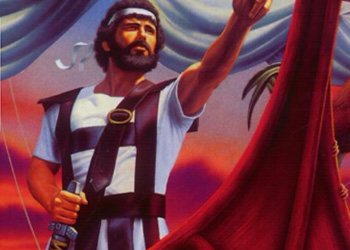 Appears In: Various
Created By: Mythology
The hero of Homer's Odyssey has his origins in Greek mythology as the legendary king of Ithaca. After fighting in the Trojan War (chronicled in Homer's The Iliad), Odysseus makes his way home in what truly could be called the literal and prototypical hero's journey.
27. Elizabeth Bennet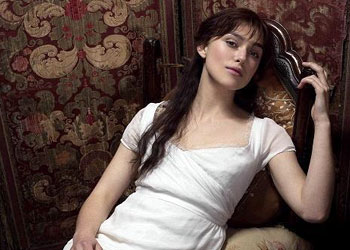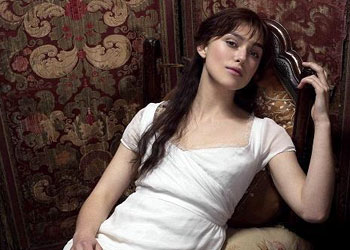 Appears In: Pride and Prejudice
Created By: Jane Austen
One of the most popular female characters in British literature, Elizabeth Bennet is the protagonist of Jane Austen's Pride and Prejudice. Elizabeth has proven so successful that she has inspired innumerable future heroines, as well as reimaginings and parodies on both page and screen.
26. Scarlett O'Hara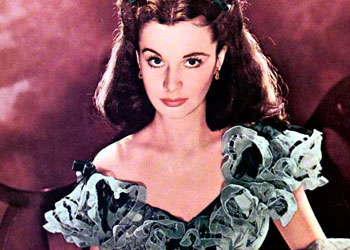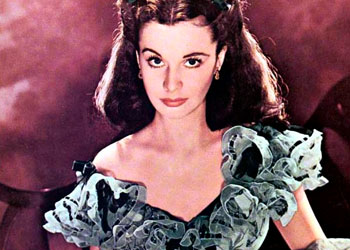 Appears In: Gone with the Wind
Created By: Margaret Mitchell
Scarlett O'Hara is the heroine of Margaret Mitchell's Gone with the Wind and is an atypical female protagonist, especially in light of the 1860s Georgia setting of her story. Headstrong, selfish, and uncompromising, Scarlett rebels against the accepted women's roles of the Civil War era.
Voter Comments: "She was the kind of character women young and old could appreciate. She wasn't afraid to go after what she wanted, even if it was going against standardized codes of her day. This woman was fearless and remains a personal hero for me." – Serena Gulledge
Previous five: #35-31
The list continues Monday with #25-21.