We collected input from hundreds of visitors to the site, convention attendees, and industry professionals to compile the list of the 100 Greatest Fictional Characters of All Time. You can see the beginning of the project here, where you'll also find an index of all the results to date.
Today we bring you the next five in our list of 100.
25. King Arthur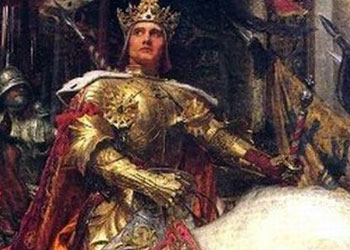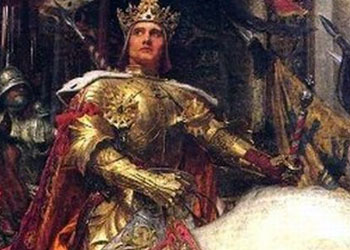 Appears In: Various
Created By: Mythology
A legendary British monarch, Arthur has appeared in folklore through the ages and has influenced culture, art, and even military in countless ways. Scholars debate whether Arthur actually existed, but there's no question of the impact Arthurian legend has had, not just in England, but throughout the world.
24. Kara "Starbuck" Thrace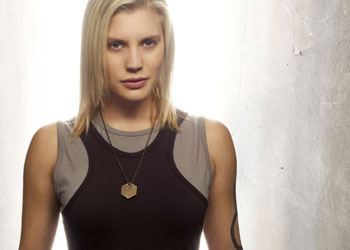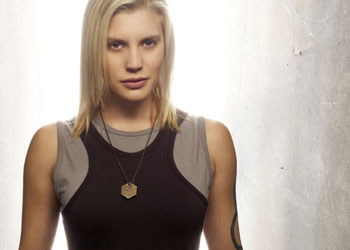 Appears In: Battlestar Galactica
Created By: Ronald D. Moore, after Glen Larson
One of the most controversial changes from the original Battlestar Galactica to the reimagining was Starbuck's update from the very male Dirk Benedict to the very un-male Katee Sackhoff. Kara "Starbuck" Thrace would go on to win over the fans in a big way, becoming one of the most popular characters—male or female—in modern sci fi.
Note: We counted the votes for Kara Thrace by adding together the votes for just "Starbuck" with the ones that specified Kara Thrace, and we counted the votes for the original Starbuck by adding together the votes for just "Starbuck" with the ones that specified the original BSG series. Kara Thrace received an overwhelming majority of those votes, explaining why Katee Sackhoff is on this list while Dirk Benedict is not.
23. Merlin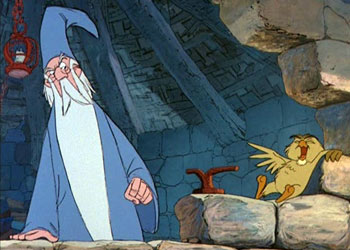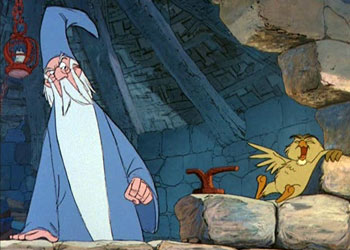 Appears In: Various
Created By: Mythology
Friend and advisor to King Arthur, Merlin is the archetypal wizard. Nearly every magic user in popular culture, as well as throughout classic literature, finds inspiration in this ancient British legendary figure.
Voter Comments: "Merlin is the original mysterious wizard. Gandalf and Dumbledore would follow." – Dax Collins
Note: Here Merlin is representative of all the incarnations of the character throughout history. It's worth noting, however, that 18.6% of the votes for Merlin specified the character as he appears in The Once and Future King.
22. Robin Hood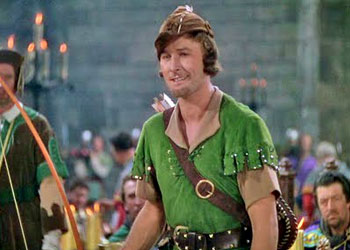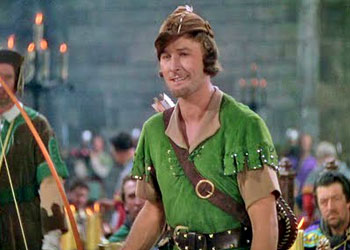 Appears In: Various
Created By: Mythology
Robin Hood is the archetypal heroic rogue, robbing from the rich to give to the poor. Drawing his origin from British folklore, Robin Hood's legendary exploits would be recounted in hundreds (if not thousands) of adaptations, and the character would inspire such modern scoundrels as Han Solo and Jayne Cobb.
21. Wolverine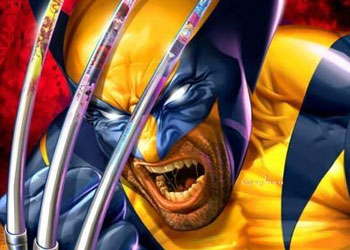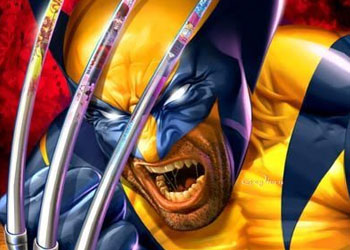 Appears In: Marvel Comics
Created By: Len Wein, John Romita Sr, and Herb Trimpe
Wolverine is the best at what he does, and he has been a fan favorite in comics since his inception. Originally a violent hero without a memory or a past, Wolverine has evolved into a developed character so popular that he has invaded nearly every Marvel comic series, and he's been translated into movies, cartoons, and video games more than any other Marvel character, save perhaps Spider-Man.
Previous five: #30-26
The list continues tomorrow with #20-16.