Can you believe it's been exactly twenty years today since The X-Files debuted on Fox? Bill Clinton was in his first year of office as the President of the US, Fox still was that plucky little network that hadn't canceled a million beloved shows, and most TV viewers still were trusting enough in the world that the governmental conspiracies Chris Carter showed us managed to blow our minds. Oh yeah, and we all were two decades younger than we are now. I suspect some of you weren't even born yet. 1993 was an awesome year for sci-fi, because it introduced us not only to characters like Dana Scully and Fox Mulder but also to the modern serial genre show that would set the stage for future endeavors like LOST and Fringe.
When looking back at most twenty-year-old TV shows, it's common to realize that most of the cast fell off the planet after their shows ended. Not so with The X-Files. Both the cast and crew of this landmark series have stayed busy, and most of them are every bit as much in the public eye today as they were back then. Here's a look at what some of The X-Files' memorable players have been up to since their time on the show.
THE CAST
David Duchovny (Fox Mulder)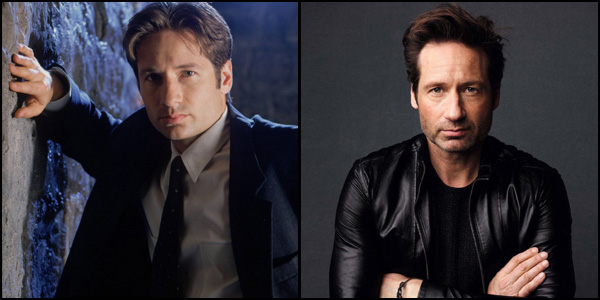 David Duchovny starred as the FBI's resident believer after having roles on Twin Peaks and Red Shoe Diaries. Today he headlines Showtime's Californication as novelist Hank Moody.
Gillian Anderson (Dana Scully)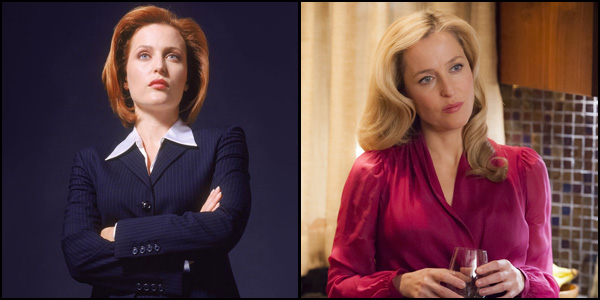 The X-Files nabbed Gillian Anderson near the start of her career, and she has followed up with acclaimed performances in adaptations such as Bleak House and Great Expectations. She currently plays Hannibal Lecter's therapist, Dr. Bedelia Du Maurier, on NBC's Hannibal.
Mitch Pileggi (Walter Skinner)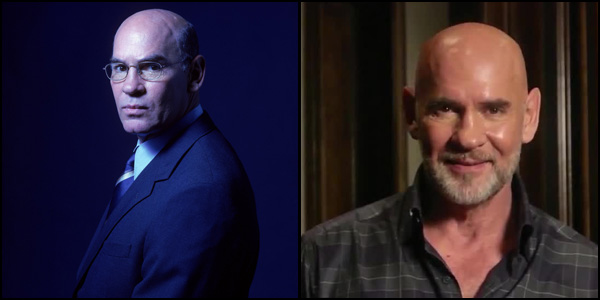 Mitch Pileggi has become a genre TV mainstay. After building a fandom as the tough FBI assistant director, Pileggi broadened his geek cred with memorable roles on everything from Stargate: Atlantis to Sons of Anarchy to Supernatural. He currently plays the villainous Harris Ryland on Dallas.
William B. Davis (The Cigarette Smoking Man)
The actor behind The X-Files' most iconic villain has made many post-XF appearances in genre productions, including significant roles on Stargate: SG-1 and Caprica. He now plays billionaire visionary Alec Sadler on Continuum.
Nicholas Lea (Alex Krycek)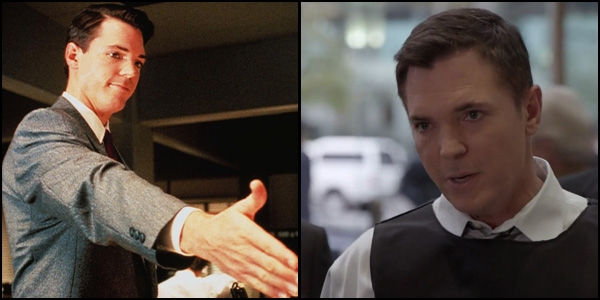 After The X-Files, Nicholas Lea has kept busy with plenty of sci-fi and genre projects, from roles on Andromeda and Kyle XY to V and Continuum.
Laurie Holden (Marita Covarrubias)
Laurie Holden was no stranger to genre TV by the time she played the mysterious Marita, and after The X-Files she dug deep into geeky properties with appearances in the Fantastic Four and Silent Hill movies and most recently playing Andrea on AMC's The Walking Dead.
Robert Patrick (John Doggett)
Before taking on the unenviable task of replacing one of The X-Files' beloved leads, Robert Patrick already was an established genre icon from his role as the evil T-1000 in Terminator 2. After XF, his filmography reads like a viewing guide to the best of TV with roles on LOST, Stargate: Atlantis, Chuck, Burn Notice, and more. Most recently he's been playing Jackson Herveaux on HBO's True Blood.
Annabeth Gish (Monica Reyes)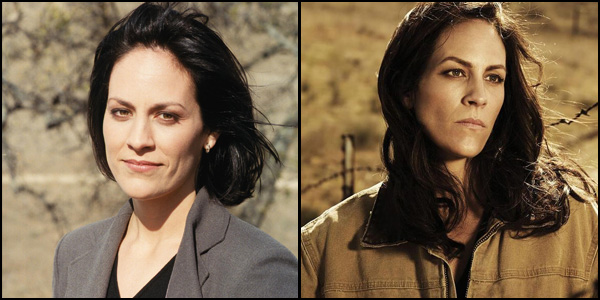 Annabeth Gish was half of the new lead team for The X-Files, and she followed up her role as Monica Reyes by playing the President's daughter on The West Wing, starring in Stephen King's Bag of Bones, appearing on FlashForward and Once Upon a Time, and most recently playing Charlotte on the 2013 version of The Bridge.
Bruce Harwood (John Fitzgerald Byers)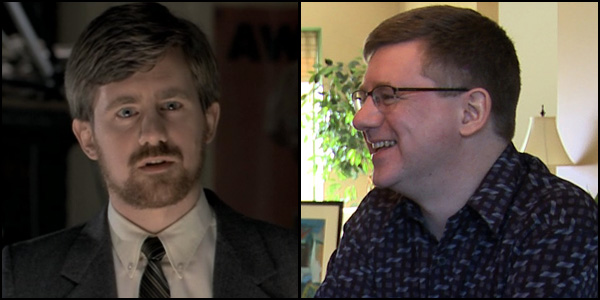 Bruce Harwood followed his role as one third of the Lone Gunmen with a starring role on the spinoff The Lone Gunmen series and then one-time appearances on a number of genre hits, including Stargate: SG-1, Smallville, The Dead Zone, and Supernatural.
Tom Braidwood (Melvin Frohike)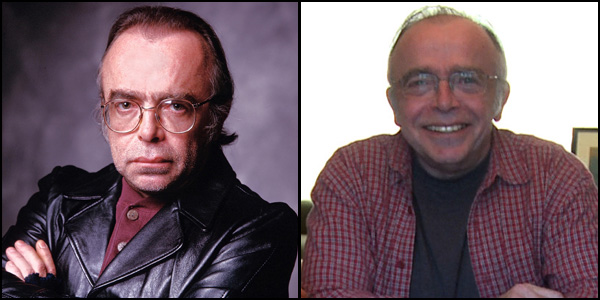 Tom Braidwood worked as much behind the camera as in front and acted as a director on Millennium at the same time he was doing The X-Files. He later produced Da Vinci's Inquest before working as an assistant director on the second X-Files motion picture. He is mostly retired from show business now and lives in Canada, where he brews beers as a hobby.
Dean Haglund (Ringo Langley)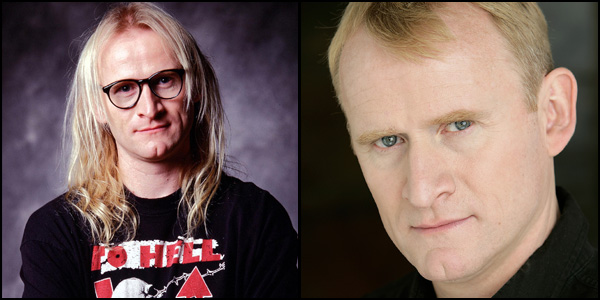 After playing Langley on both The X-Files and The Lone Gunmen, Dean Haglund has stayed busy with touring conventions, performing standup comedy, and hosting his ongoing Chillpak Hollywood Hour podcast.
Jerry Hardin (Deep Throat)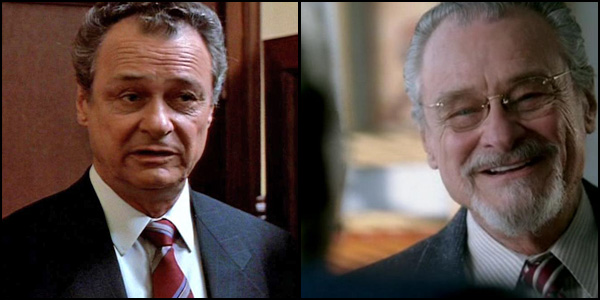 Jerry Hardin has a long history of great acting roles, but he continues to be best known as Deep Throat from his early appearances on The X-Files. His daughter is Melora Hardin, who played Adrian Monk's wife on Monk and Jan Levenson on The Office.
Steven Williams (X)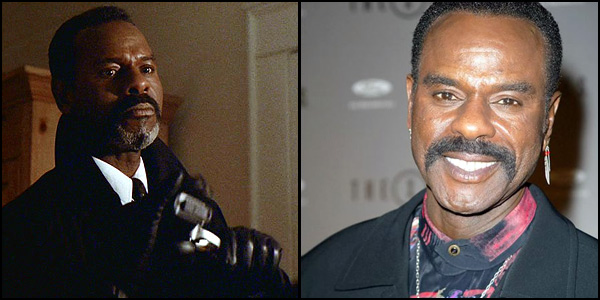 After playing the enigmatic Mr. X, Steven Williams went on to have guest starring roles on Veronica Mars, Stargate: SG-1, and Supernatural.
Brian Thompson (Alien Bounty Hunter)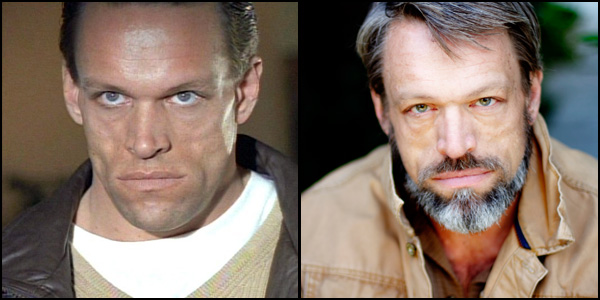 Brian Thompson is instantly recognizable as the seemingly invincible Alien Bounty Hunter, and he also has appeared as many other intimidating characters on shows ranging from Buffy the Vampire Slayer (as the Judge) to Birds of Prey, Charmed, Chuck, and Star Trek: Enterprise. In 2012 he reunited with David Duchovny for an episode of Californication.
Cary Elwes (Brad Follmer)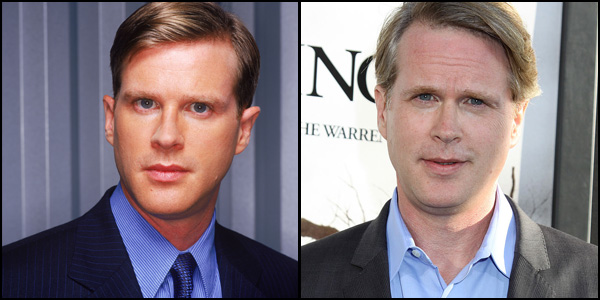 Cary Elwes already was well known from The Princess Bride and his many other movies prior to starring on The X-Files, and afterward he has continued building an eclectic resume, perhaps most notably by playing Dr. Lawrence Gordon in the Saw film series.
Diana Fowley (Mimi Rogers)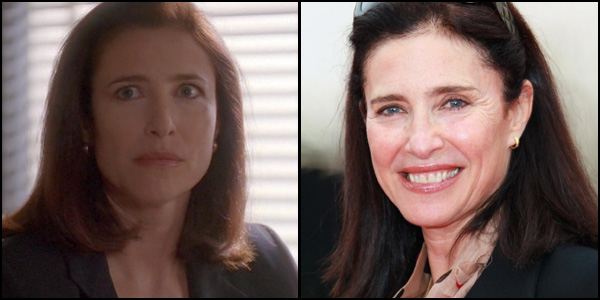 Mimi Rogers joined The X-Files in the fifth season as an FBI agent and former flame of Mulder's. Around that time she also appeared in the cult hit horror movie Ginger Snaps. She has continued acting regularly in roles on Two and a Half Men, The Client List, and others. In 2003 she also joined the world of professional poker playing.
James Pickens, Jr. (Alvin Kersh)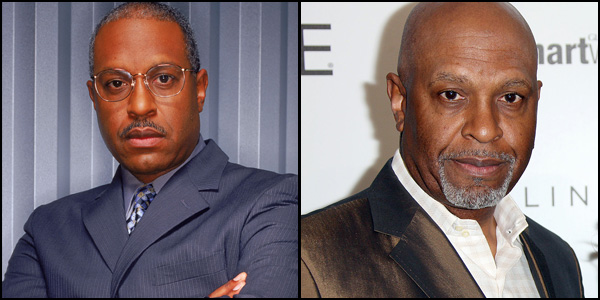 After his time on The X-Files, James Pickens, Jr. made appearances on CSI: Miami, Six Feet Under, and The West Wing before joining the main cast of Grey's Anatomy as Richard Webber.
John Neville (Well Manicured Man)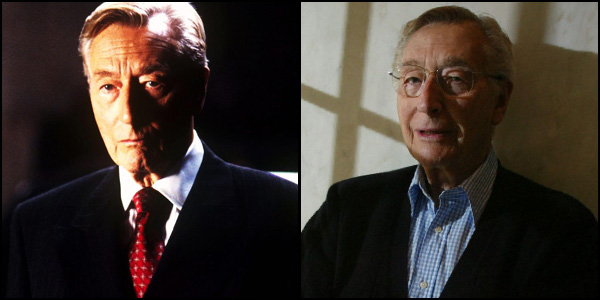 Prior to playing the shadowy Well Manicured Man on The X-Files, John Neville already was a well established and beloved actor, having played many memorable roles including the titular character in Terry Gilliam's The Adventures of Baron Munchausen. John Neville passed away in 2011.
Don S. Davis (William Scully)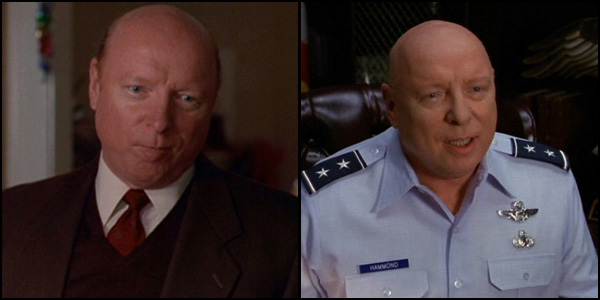 A favorite for military roles, Don S. Davis had appeared on Twin Peaks before playing Scully's father on The X-Files. His best known role would be that of General Hammond on Stargate: SG-1, a part he would play until shortly before his death in 2008.
Adam Baldwin (Knowle Rohrer)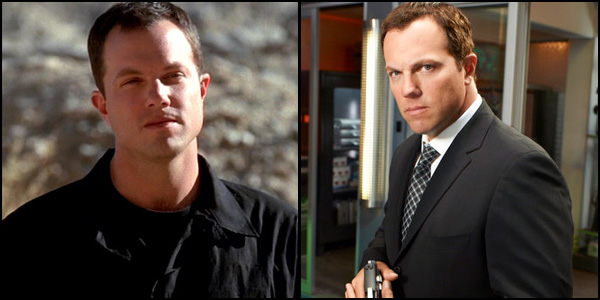 Adam Baldwin joined the X-Files cast a ways into the series run, and he would go on to play hugely popular an fan-favorite characters on Firefly and Chuck, as well as lending his voice to multiple DC Comics animated productions and Transformers: Prime.
THE CREW
Chris Carter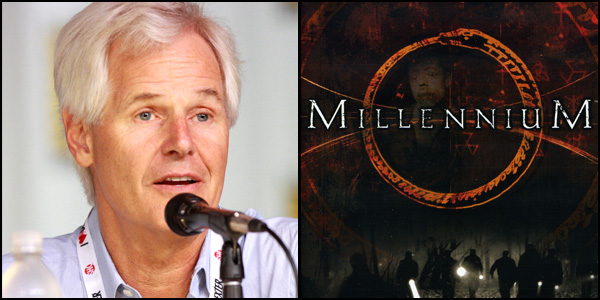 Chris Carter is the creator of The X-Files and created and produced Millennium, Harsh Realm, and The Lone Gunmen during and after XF's run. He also developed the two X-Files movies and continues to express interest in making a third.
Howard Gordon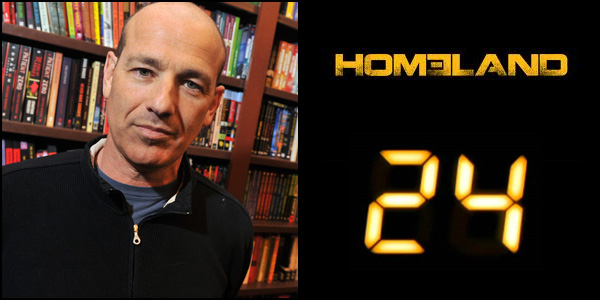 Howard Gordon wrote 20 X-Files episodes and produced nearly 50 before working on Buffy the Vampire Slayer, Angel, and Strange World and eventually executive producing 24 and Homeland. He continues to produce Homeland as he develops the return of 24 for Fox.
Frank Spotnitz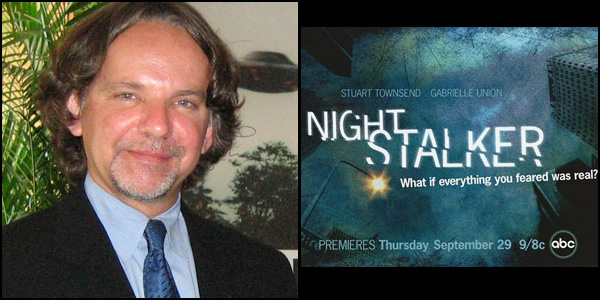 Frank Spotnitz wrote 48 episodes of The X-Files and went on to produce Night Stalker, a revamp of the classic Darren McGavin Kolchak TV series.
Vince Gilligan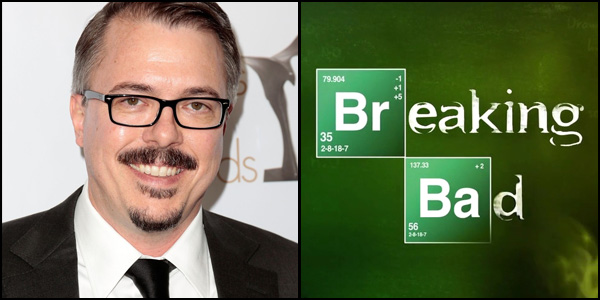 Vince Gilligan got his big break into show business writing for The X-Files and The Lone Gunmen, but he didn't become a household name until he created a little show called Breaking Bad in 2008.
John Shiban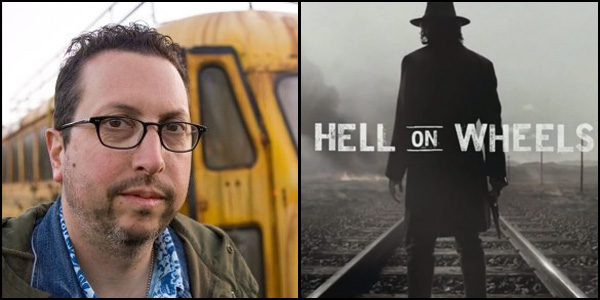 After writing for The X-Files, John Shiban dove deeply into the pool of awesome genre TV, producing for Supernatural, Star Trek: Enterprise, Legend of the Seeker, The Vampire Diaries, Torchwood, Breaking Bad, and Hell on Wheels.
Glen Morgan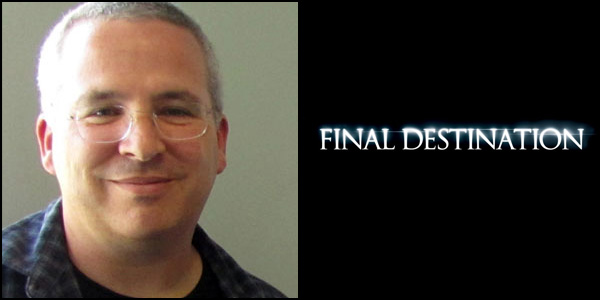 Glen Morgan and James Wong are a powerhouse creative duo, and during their X-Files tenure they also acted as showrunners for the second (and arguably best) season of Millennium. Together they created the Final Destination film series, and Morgan continues to produce for TV, most recently on The River.
James Wong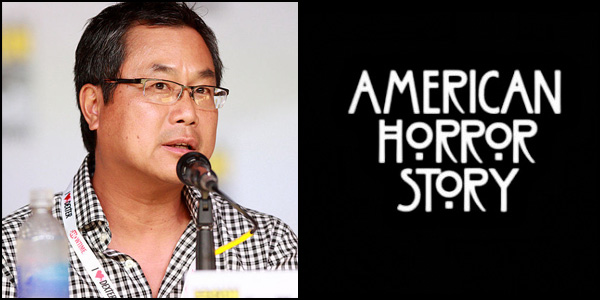 In addition to the credits listed above with his creative partner Glen Morgan, James Wong recently worked on The Event and currently is a producer for American Horror Story.