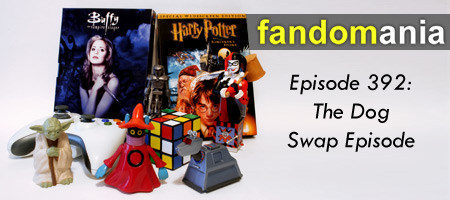 [audio:http://traffic.libsyn.com/fandomania/Episode_0392_-_The_Dog_Swap_Episode.mp3]
On this week's episode we talk about the new Archie TV show, Dragonlance, the X-Files revival, the return of 24, The Living Dungeon, and more!
00:00:29 – Episode Opening
00:00:33 – There's some pretty bizarre Michael Jackson news this week.
00:05:46 – Greg Berlanti is bringing Archie and his pals to the CW in Riverdale.
00:10:33 – Celeste revisited some books from her past with a Dragonlance reread.
00:17:44 – The X-Files is back! We talk about the first two episodes. (spoilers!)
00:31:14 – Fox is making a new 24 series without Jack Bauer.
00:36:02 – Jason has been playing The Living Dungeon.
00:42:11 – Episode Closing
You can send email to us at podcast@fandomania.com, and you can subscribe to the Fandomania Podcast at iTunes.