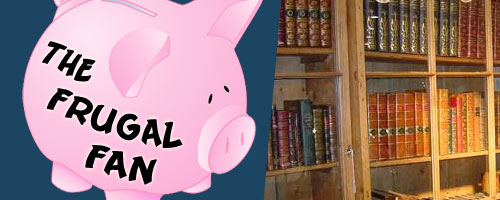 When I ran my previous article about the benefits of owning an Amazon Kindle, I had responses from people arguing for and against the frugality of the gadget. Regardless of how you feel about the Kindle itself, I don't think anybody can argue that free books are a bad thing. There's a virtual treasure trove of resources online where you can find free e-books to download, and nearly all of them can be converted into a format that will work on your favorite portable e-book reader if you don't like reading from your computer screen.
Here's a list of a few good places to check:
Jason is the founder and managing editor of Fandomania. He is severely into toy collecting, plays a worryingly large amount of games, watches way too many movies and TV shows, and reads more than his fair share of books and comics. He also likes guacamole.