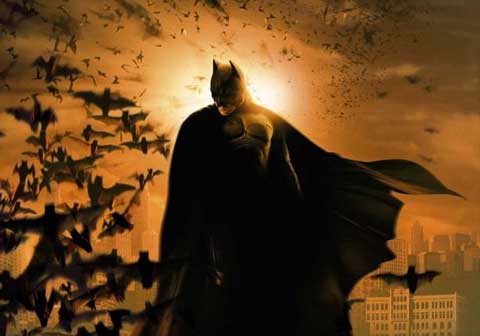 In honor of this week's release of the superhero movie Kick-Ass, I'm counting down the greatest self-made heroes that human ingenuity and imagination has to offer. Today we've reached the inevitable end — and what many of you saw coming since day one — the greatest of the self-made heroes: The Batman. But why the focus on self-made heroes rather than superheroes in general? Kick-Ass is based on the idea that heroes don't need superhuman powers or abilities in order to fight crime and serve justice. For that reason, I've spent the week focusing on the greatest heroes that rely on technology in conjunction with their own intelligence and strength in order to do battle with the forces of evil. And, of course, the best example of a badass "superhero" who doesn't need anything super to kick ass and take names is The Batman.
The Batman was co-created by artist Bob Kane and writer Bill Finger and first appeared in Detective Comics #27 in May 1939. Over the past seventy years, the Batman has seen various iterations, costume designs, foes, and even monikers, most often referred to in present-day simply as "Batman." The Batman's origin story has been told and retold, and the character portrayed on the silver screen by actors as varied as Michael Keaton, George Clooney, Val Kilmer, and Christian Bale. Over the years, portrayals of the Batman in comics and on screen have manipulated the relationship between this iconic hero and his alter ego, millionaire Bruce Wayne, by placing more or less emphasis on either his private hero or public millionaire persona.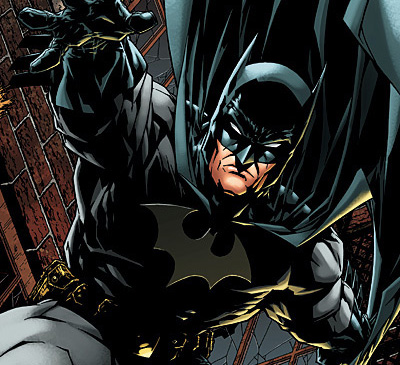 Regardless of how the Batman is portrayed, one fact remains the same: audiences love him. Young or old, men and boys want to be the Batman and women and girls want him to love them. But why do we have such an enduring devotion to a man that dresses up like a flying mammal in the name of justice and crime fighting? Of all of the self-made heroes discussed this week, the Batman may be the most noble and selfless, one of the many characteristics that fans either knowingly or subconsciously love about the Bat.
In addition to the pretty faces that often accompany the Batsuit, women swoon for the Batman because he is a selfless, altruistic, chivalrous individual shrouded in mystery and black body armor. Men and boys want to be the Bat because of his martial arts moves, which supply him with unparalleled ass-kicking skills, and because of his gadgets and weaponry, including the infamous Batmobile (which itself has seen myriad iterations both in the comics and on screen), the Batboat, Batplane, Batcave, Bat-Signal, batarang, and many, many more.
The Batman's reliance on martial arts training, physical strength, and the most high-end technology coupled with Bruce Wayne's intellectual prowess and ingenuity have made Batman into the unique, dominant, and somewhat brooding figure that he is today (as opposed to the slightly more effeminate, unimposing figure portrayed in certain iterations, such as the 1960s television series starring Adam West).
Much like The Comedian, The Batman is a costumed hero that knows the true burden placed on self-made heroes by those they serve and protect. For example, in the most recent portrayal of the Batman — Christopher Nolan's The Dark Knight — and its source material, audiences are provided with a representation of the Batman as an individual willing to shoulder society's problems, even if that makes him a pariah and an outlaw, in order to protect humanity at large and Gotham City in particular.
While heroes with superhuman powers or alien abilities often find themselves thrust into the service of humanity, individuals like the Batman — and the other characters discussed this week — have made the decision, for one reason or another, to put themselves in harm's way and to sacrifice their lives in the most dangerous service to others that might exist. Beyond cool weaponry, kick ass costumes, impressive vehicles and a proclivity for masochism, the decision that self-made heroes make to take on crime and serve justice is what truly sets them apart from their "super" cohorts.
Paige rejoins Fandomania after taking a two-year hiatus to get her Master's degree in Media, Culture and Communication from NYU. She still has an unnatural love of coffee, Bob's Burgers, and Robert Downey, Jr. She writes mostly about comic books, particularly horror, science fiction and fantasy titles, and will read just about anything that involves zombies. You can find Paige on Twitter, where she likes to Tweet about things like Sharktopus, porn stars, and Hack/Slash.