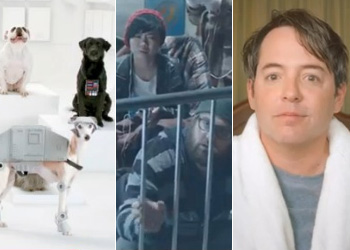 Along with football playing and tailgating parties, the Super Bowl has become popular for unveiling new commercials. Ad agencies and companies vie to outdo each other and the previous year by debuting high-dollar ads during the Super Bowl broadcast. In recent years, another trend has developed — many companies are now releasing previews, or "teasers", of the new commercials in the two- to three-week period before the Big Day.
This year is no different, and the onslaught of teasers has begun. What is different this year is the decidedly geek flavor added to many of the commercials. Maybe geeks really are taking over the world.
Volkswagen is continuing their Star Wars theme from last year (remember the Darth Vader kid trying to force start the car?). This year's entry is called "The Bark Side" and features a chorus of dogs barking "The Imperial March". A few of them are obviously into cosplaying.
Lexus is revealing a new car model. The piece of their commercial that has been released looks like it's set in a high-tech research lab as the new model attempts to break through a reinforced container. It reminded me of the settings of many sci-fi/alien movies. It's the first time Lexus has produced a Super Bowl ad.
Samsung takes shots at Apple with an ad that features a group of "fanboys" who've camped out all night waiting for the latest release. Who among us hasn't sat out in the cold and had a conversation similar to this in support of our favorite fandom?
Doritos once again gives fans a chance to shine by airing fan-made commercials. Which of us geeks doesn't enjoy being included in the process? While the commercials may not be overtly geeky, Doritos has always been one of the snacks preferred for late night gaming, D&D or DVD marathon sessions by my geeky peers. One can get further involved by voting for your favorite fan-produced spot.
A snippet of a teaser with Matthew Broderick reprising his iconic teenage geek role, Ferris Bueller, has appeared. Broderick mimics the opening of the 1986 John Hughes classic, Ferris Bueller's Day Off, as the character pulls open his curtains and declares to the camera, "How can I handle work on a day like today?" It's just been revealed that the commercial is for the Honda CR-V, as the full ad has finally been released.
But a big reason for geeks to tune in this year is the premiere of The Avengers trailer. The wait for the highly anticipated release of Marvel's epic is almost over. Billed as the superhero assembly of a lifetime, the movie version of the classic comic was written and directed by geek icon Joss Whedon. The first glimpse of the trailer will be a 10-second teaser, revealed during a Global Twitter Chat on Tuesday, January 31, featuring Joss Whedon and two other cast members. A 30-second spot will debut during the game, with a 1-minute trailer scheduled to air right after the Super Bowl.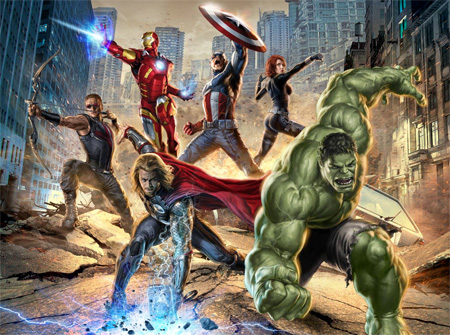 Advertisers are encouraging viewers to combine viewing with technology. They hope buzz will be created as people chat about the ads on social media sites like Twitter or Facebook, surf corporate sites, stream with Shazam, or view and share the clips on YouTube.
Ava DiGioia is fueled by coffee and chocolate and doesn't believe one can have too much of either. She is a Georgia girl who lives in North Texas and watches too much geeky television. When not writing, she is employed as a cat herder and a teenager herder.