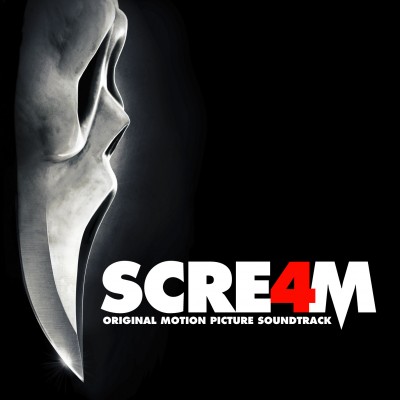 Soundtrack: Scream 4 (Original Motion Picture Soundtrack)
Artists: Marco Beltrami / Various
Label: Lakeshore Records
Release Date: April 12, 2011
Scream 4 hits theatres on April 15th, but you can get pumped up for a return to slasher fun by listening to the soundtrack. With artists such as 6 Day Riot, The Novocaines, and Stereo Black, there's sure to be something for you to love. I know I was rocking along to the track list more than once. And it's made me energized to return to the Scream franchise.
What instantly struck me by this soundtrack is its list of artists. They're international, mostly unknown to me, but that exposure to non-US and non-commercial music works perfectly for the album. The Sounds have two entries on the soundtrack. "Something To Die For" has a very quick beat that instills the feeling that there's something lurking just around the corner. That makes sense considering there really is, at least in this movie's universe. "Yeah Yeah Yeah" has the same quick beat and reminds me of the start of a street rumble or a dance-off in a club somewhere. 6 Day Riot's "Run For Your Life" is an interesting comparison because the music and tone make it sound peppy and fun, while the lyrics themselves are in direct opposition because they're emphasizing the danger of staying stationary.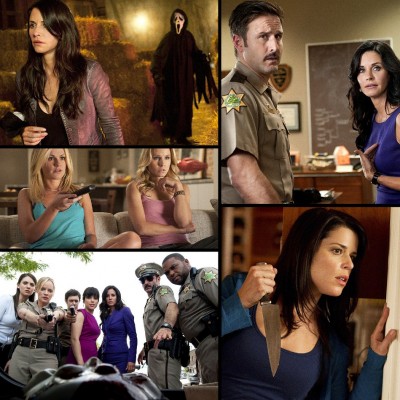 Perhaps the most widely-known artist on the entire album is Ida Maria. I knew her best for the earlier single "I Like You So Much Better When You're Naked" so I was looking forward to seeing her entry for the soundtrack. "Bad Karma" is yet another song from her that makes you want to turn up the CD in the car and sing along. Marco Beltrami returns to the franchise on this CD. He has worked on all four Scream movies and uses instrumentals to perfectly capture the chase and danger aspect of a slasher film, as with "Don't Mess With the Original." He gives us another entry with "Jill's America," which is another favorite. Raney Shockne contributes another instrumental track with "Axel F." It calls to mind the '80s with its synthesizer beat and callbacks to an earlier time of horror. And Stereo Black's "Denial" is a great metal rock track to top off the album. I'm interested in listening to more from this band.
So before you head out to the theatres to see how Sidney, Dewey, and Gale get tangled up in this bloody mess once again, grab the soundtrack in stores April 12th. You won't be disappointed.
Track Listing:
The Sounds – "Something To Die For"
Ida Maria – "Bad Karma"
The Novocaines – "Cup Of Coffee"
The Chain Gang of 1974 – "Make My Body"
Marco Beltrami – "Don't Mess With The Original"
The Sounds – "Yeah Yeah Yeah"
6 Day Riot – "Run For Your Life"
Raney Shockne – "Axel F"
Locksley – "On Fire"
Say Hi – "Devils"
Stereo Black – "Denial"
Marco Beltrami – "Jill's America"
Rating: 4 / 5 Stars

In her youth, Kimberly could be found in the library, devouring books that covered everything from WWII History to Dr. McCoy's latest adventures aboard the Enterprise, with some X-Men thrown in for good measure. Saturdays were often reserved for PBS re-runs of Doctor Who and Red Dwarf. More recently, she's been riding along with the Winchester brothers, and she hopes the Impala doesn't run out of gas for a long time.