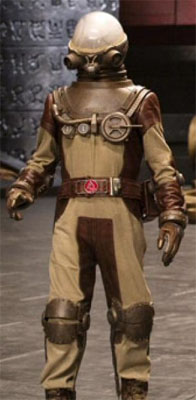 This weekend at the New York Comic Con, director Guillermo Del Toro announced that Family Guy creator Seth McFarlane will be voicing the new character Johann in the upcoming film Hellboy 2: The Golden Army. In the comics, Johann Kraus is a disembodied psychic spirit that lives inside a containment suit. He is an agent for the BPRD and, without the suit, would drift away and be lost forever.
Actors John Alexander and James Dodd will be providing the physical acting for Johann in in the film, in much the same way Doug Jones acted as Abe Sapien in the first movie.
Source: IGN
Jason is the founder and managing editor of Fandomania. He is severely into toy collecting, plays a worryingly large amount of games, watches way too many movies and TV shows, and reads more than his fair share of books and comics. He also likes guacamole.